Eight Byron Shire councillor positions were confirmed last week, following the election of Michael Lyon as Mayor.
Candidates elected as councillors are: (Greens) Duncan Dey, (Greens) Sarah Ndiaye, (Independent) Cate Coorey, (Independent) Mark Swivel, (Independent) Sama Balson, (Labor) Asren Pugh, (Independent) conservative councillor, Alan Hunter, and (Independent) Peter Westheimer.
According to the NSW Electoral Comission there was a 73.80 per cent turn out for the December 4 election, with 17,735 total formal ballots and 1,021 informal votes. 
So who are these people that have been entrusted to represent the community and work a full time job for as little as $20,000 per annum?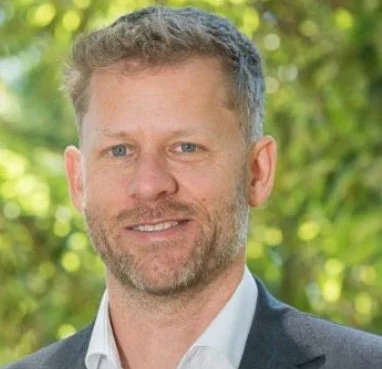 Mayor Lyon
Mayor, Michael Lyon, was elected as a Greens councillor in 2016 under former Greens Mayor, Simon Richardson. 
Cr Lyon quit the Greens after failing to get party support and assembled a team for the 2021 election. Cr Lyon also replaced Cr Richardson as Mayor after Richardson quit earlier last year. 
Prior to politics, Cr Lyon was manager of Santos Organics, and according to Byron Independents, has 'accounting and business management skills and background'.
Cr Duncan Dey 
It's the third Council term for Duncan Dey (Greens), who has served two terms previously.
According to Byron Greens, he has been a Byron Shire resident since 1994, and for decades has sat as a member of many Council advisory committees. Dey is also a civil engineer, specialised in flood analysis and water and sewerage management.  
Cr Sarah Ndiaye 
Like Cr Lyon, Sarah Ndiaye was elected to Council last term under the Greens ticket.
According to the Greens Council, Cr Ndiaye has worked as a  journalist and a local high school teacher. The website says she has 'advocated on a range of issues including inappropriate developments, waterway protection and improved public spaces.
'I'm currently the chair of the Arakwal, Wastewater and Biodiversity committees and value the input of community members. I also serve on the Sustainability and Public Art committee as well as the regional Library committee'.
Cr Cate Coorey 
Independent Cr Cate Coorey is set to serve her second term on Council. 
As founder and president of Byron Residents' Group, Cate has led campaigns against the West Byron mega-suburb, and building rock walls on Belongil. 
During her last term on Council, Cr Coorey shared a dissenting vote with Cr Basil Cameron over many contentious DA decisions.
Cr Mark Swivel 
Council newcomer, Mark Swivel, was elected on an Independent platform, yet describes himself as Labor leaning, in the Whitlam era, with a modern view to climate change. His first tilt at politics was running for the federal Senate in 2019 under the Together Party banner.
According to the Mark Swivel Team, he is 'founder of community law firm Barefoot Law, MC of Dustyesky, former Company Secretary at renewables retailer Enova Energy, Treasurer of Spaghetti Circus, and average footballer at Eureka FC'. 
Cr Sama Balson 
Another Council newcomer is Sama Balson, who was elected on Cr Lyon's ticket.
According to Ms Balson's website, 'Sama is a creative director, designer and producer with an international body of work in the performing arts industry'. 
More recently Sama founded the Women's Village Collective, which 'helps women who are in housing distress to access safe and affordable homes'. 
According to the Women's Village Collective, the group 'do this by providing access to emergency housing and assisting with the associated costs of insecure housing, such as storage and removals'.
Cr Asren Pugh 
As a newcomer to Council, Asren Pugh was elected on the Labor platform and describes himself as a trade unionist on his website. 
His website says, 'I'm currently finishing my MBA and have the experience to lead a diverse and active Council that can finally address some of the big issues we face'.
Previously, Asren ran as a Labor candidate for the NSW seat of Ballina in 2019. He is the son of respected local artist and environmental activist, Dialan Pugh. 
Cr Alan Hunter 
Cr Alan Hunter makes his return to Council, having served as the only conservative in the past five years. 
He has been on Council for nine years. On LinkedIn, Cr Hunter says he has been a self-employed farmer for 53 years, and adds, 'I love to work with animals and in the environment. Fresh air and open spaces are very important to me. A job that you can do with your whole family is the perfect lifestyle'.
Cr Peter Westheimer
Independent Cr, Peter Westheimer, is the second councillor to be elected on Cr Lyon's ticket, and previously served on Council from 2004 until 2008. 
According to his website, he is an artist, composer and  producer whose music 'spans many genres – world, electronica, chill, ethno-ambient, dance, new wave, neo classical, synth-pop, reggae and rock – mainly instrumentals, some songs and lyrics'.
His focus on Council in his previous term, according to his website, was 'biodiversity, cultural development, transport and renewable energy'.