The first meeting of the new Tweed Shire Council took place yesterday afternoon with the induction of the seven elected councillors and the election of Mayor and Deputy Mayor. 
Returning councillors were former Mayor Independent Chris Cherry, Liberal James Owen, Labor's Reece Byrnes and conservative councillor Warren Polglase. 
New faces in the chamber were Independent Merideth Dennis, the second candidate on James Owen's ticket, and his partner, Rhiannon Brinsmead, and Greens Dr Nola Firth rounding out the seven council positions. 
Unlike other councils in the Northern Rivers the Tweed Shire Councillors elect their Mayor and Deputy Mayor themselves rather than by popular vote.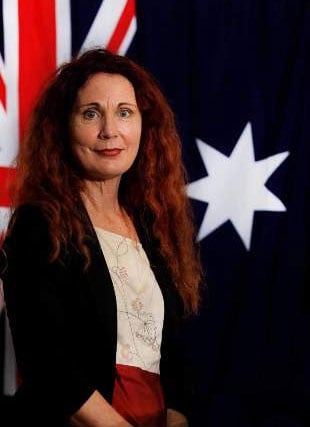 Election of Mayor
Councillors Chris Cherry and James Owens were both nominated for the position of Mayor. The fact that Councillor Rhiannon Brinsmead was attending the meeting remotely meant that the councillors opted to vote with a show of hands rather that a secret ballot for the election of both positions. 
Councillor Chris Cherry was elected as Mayor with five votes from Councillors Reece Byrnes, Meredith Dennis, Nola Firth and Warren Polglase and herself. 
The Mayoral position is for approximately two years and Cr Cherry will hold the role until September 2023. This is her second term as Mayor, after holding the position from September 2020 until the election in December 2021. She was first elected to Tweed Shire Council in September 2016 as an independent and previously served as Deputy Mayor in 2016/17, 2018/19 and in 2019/20.
'I'm incredibly honoured and humbled to be returned as Mayor and feel my previous work has been validated,' Cr Cherry said.
'There has never been a more important time for the Tweed in terms of balancing the growth in population moving forward.
'There is a need for more housing in the Tweed so we can ensure our children have somewhere to live in the future. But we need to manage this growth without compromising the incredible environment and lifestyle of the area in which we live.
'I look forward to working together with our new team of Councillors – everyone here wants to make Tweed a better place to live.'
Deputy Mayor
Councillors Reece Byrnes and James Owen were both nominated for the position of Deputy Mayor, a role that lasts approximately 12 months. 
Councillor Byrnes was elected as Deputy Mayor with the support of five votes from Councillors Chris Cherry, Meredith Dennis, Nola Firth and Warren Polglase and himself. The position will run until September 2022. 
'I'm honoured to be re-elected as Deputy Mayor for Tweed in 2022,' Cr Byrnes said.
'I thank my colleagues for their support and congratulate Cr Cherry on her re-election as Mayor. It was a privilege to nominate and support her for this important role. 
'I wish to thank the residents and ratepayers of the Tweed for their support. It's a challenging time for the Tweed, but I'm going to fight every day for the issues important to you, your family and our community.'
New Councillors
Speaking to The Echo following the election Greens Councillor Dr Nola Firth said 'I am very happy to have the privilege of being elected. I am very hopeful that with the composition of Council the issues I campaigned on will be able to be actioned. 
'These include fast tracking of our climate action plan (especially emissions reduction), increased resources for protection of our internationally significant environment and a focus on urban greening that increases native habitat while cooling our towns,' she said. 
'Local council is powerful because it works at grass roots level. With climate change already affecting us and a million species at risk of extinction we need to give these issues very high priority, including at council level.'
New Councillor, Independent Meredith Dennis, who has lived in the Tweed for 25 years and volunteered with Tweed Palliative Support for the last 23 years said she spent many hours on the road and meeting people during the campaign. 
'I'm so excited and grateful to the community who have given me their vote,' Councillor Dennis told The Echo. 
'I think I have a fair understanding of what is going on in the Tweed, and am always open to hearing from the community. We were all elected to represent the people of the Tweed. I don't think there should be any decisions made by the council that don't do that. Party politics should not be a factor. The community have elected us to represent them. I'm just hoping we will all work together for the benefit of the Tweed, not a political party,' she said. 
'Before the election there were several key issues that kept coming up. The length of time for a development application (DA) to go through and the second dwelling on rural blocks. The lack of activities for young people and of course the state of our roads were two other issues. There are many other issues that need attention including activities and connection for our older generation, homelessness and house affordability is a huge issue and of course the protection of our wildlife and precious environment.'
This council term is a reduced term of two years and eight months as a result of the 2020 election being rescheduled twice because of the COVID-19 pandemic.