With the announcement of the federal election imminent, the candidates are already making their run for the federal seat including the Division of Page.
The Greens have announced that their candidate for the seat is Lismore resident Kashmir Miller.
Kashmir Miller grew up in the Northern Rivers. She was born in Lismore Base Hospital and went to local public schools and is currently at Southern Cross University in the last year of a law degree. Miller says she loves the Northern Rivers and feels really lucky to have grown up in the area.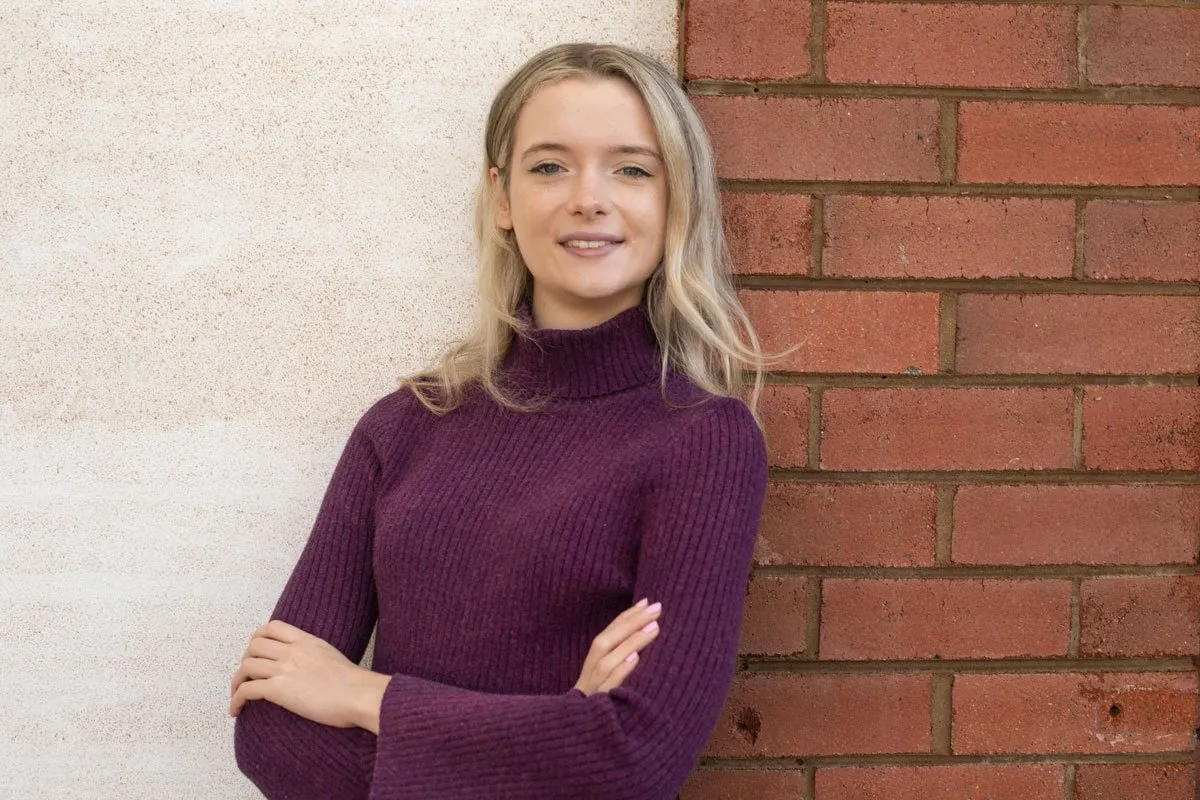 A passion for law
Miller says Environmental Law is her passion. 'I'm also very interested in local government law and governance at the state and federal level, and international law.'
Miller says she has been a member of the Greens for a while – in fact, since she was 12 and though she is what some may consider young at 22, she says she doesn't want to wait around for other people to make the changes that are desperately needed – change that has not come in the government that we've had for the past few terms.
'I don't see anybody else that looks like me in Parliament House. And I think it's really important to have a diverse representative Parliament representing us.
'Women and young women and all different types of people can represent us, there's no one model of who is going to represent us. I feel deeply about that – and representing our community and making change, because what's going on right now, is not going to get us anywhere in the face of climate change.
'I strongly believe that if we don't act now, then the planet is going to act for us whether we're ready or not. I'm really serious about climate resilience and getting us to net zero by sooner than 2050, so that we can be ready for whatever a post-climate-change world will look like, and hopefully slow it down.'
Page a diverse range of communities
Miller says she is ready to serve the people of the seat. 'Page has a diverse range of communities within its borders. They all have unique needs that must be listened to. I plan to travel throughout the electorate during the next few months and beyond to listen to the concerns of the communities and develop nuanced strategies.
'There are many issues such as affordable housing which are a concern throughout all of Page that need long term government investments, so that the people of Page are not left to fend for themselves as the climate continues to throw challenges our way.'
In response to people who might question her youth, Miller says experience in representing people isn't about how many years you've lived on the planet. 'It's about the conversations that you've had with people. It's about having lived in this community for 22 years.'
Being young is a superpower
'For me, being young is a superpower rather than a hindrance. I love that I'm a young representative and I strongly believe that we need more young people. I think that when the government makes decisions, a lot of these decisions are going to be impacting generations down the line for many generations and that they should be the people who have a say in what their future is going to look like.'
Kevin Hogan has held the seat since 2013, but Miller plans to give him a run for his money. 'I think that people are ready for change. I think that slowly, everybody, even National voters, strong National voters, are starting to realize that we can't look away from climate change anymore.
'No matter how much we want to, no matter how much easier would be to stick with coal and gas and not make that transition to renewables, we are going to keep seeing climate disasters like we are living in right now. We need to start making that action.
The tide is turning
'I think that the tide is definitely turning – the Greens vote keeps increasing – we've seen progressive votes in South Australia. Saturday saw an amazing swing towards kicking the Liberal government out. I think that's representative that people know it's time for a change, and we can't stick with the status quo and what's comfortable anymore.'
Miller says for her, affordable housing would be one of the very biggest, if not the biggest issue, alongside climate action. 'They go hand in hand. We are seeing so many people dislodged from their homes and we were already in an affordable housing crisis in the Northern Rivers, and in many other parts of Australia. Now with the floods, this is just getting worse. There aren't enough houses for people to go in. There aren't affordable rentals. We need to build affordable housing and have government-led land swaps so that people will have homes to go back into.'
Miller says mental health is also a huge issue that must be addressed. 'What we are going through right now will lead to a tremendous mental health crisis. And not only is mental health not included in Medicare, it is something that is still rarely talked about in our government. We in the Greens strongly push for dental and mental health to be included in Medicare. Our brain and our teeth are just as important parts of our body as anything else, especially our minds and our mental health.
'When we are going through this [the floods] it cannot be overlooked anymore. It is going to have long term effects on our communities if we do not act now. We need to start with preemptive, mental health access and make it accessible for everybody and affordable, and encourage people to take steps to receive help if they need to and remove that stigma.
'I'm a big advocate for discussing mental health and not making it something that has to be hidden away or something that's shameful – everybody suffers with mental health.
'I really want to imagine a world where mental health is treated like any other injury, like breaking your leg – you go to hospital, you have surgery. You're going through something in your personal life – you go to a doctor and you get mental help. It's that simple.'
A support system
Miller, who lives with her partner in Lismore, says her family are very supportive of her decision to run for Page. 'My parents are Greens supporters as well, which I'm very lucky to have. My mum has been a big help to me.'
With only three units left in the Honours year of her degree, Miller will be done by October. She says it's only a couple of months at uni and she can stagger the last two courses.
'I think that when I'm in parliament, that will really feel like where I'm meant to be and I strongly believe that I will be able to represent the Page community and Australia. That is the best that I can do, and I think we are really ready for young progressive women in parliament.'