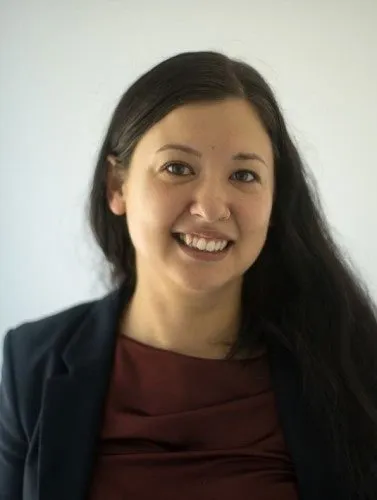 Monica Shepherd is an organic naturopath based in Ocean Shores. She is running as a candidate for the Informed Medical Options Party in the federal seat of Richmond.
Bay FM Community Newsroom host Mia Armitage interviewed Monica Shepherd live on-air on Friday 6 May in the second part of a series of interviews with Richmond candidates. To follow is a transcript of that interview, which you can hear here.
The deal with David
MA:   Last week we heard from David Warth. He's an Independent and I'd seen a video that the two of you had made on social media where you disclosed that you'd made a preference deal.
I asked him to explain some of the differences between you as candidates. I know that one of the things you have in common is a love of your community. He had a broad array of issues that he was really passionate about. Your schtick, if you like, was sort of public health, health in general, public health orders, and how they were dealt with throughout the pandemic. But I'd like to give you the opportunity to answer that same question. Where do you see your similarities and differences?
MS:   Thank you. So I've known David for quite a period of time and we do have a lot in common on many things like you've mentioned, particularly the community and being able to address what the community wants and take that forward to the government versus what's happening at the moment where the government is telling the Northern Rivers what we get, we deserve.
As a naturopath and someone who studied complementary medicine, I value health on a personal level and on a public level and I particularly like to see people connected to the environment and vice versa.
However, my main focus is human rights and protecting the environment. So that's where David and I align, him as an environmental filmmaker, and me as a naturopath. We both care deeply about this area, we both find this to be the most stunning area of Australia and it's really an area where we want to see the free thinking and the values of the community come forward and at the moment, we've had a major party in this seat for seventeen years, and we really want to see change.
'My mother was a refugee,' says IMOP candidate
MA:   Let's talk about human rights just for a little bit, because I've actually had someone text in wanting to know what your stance is, or what the party stance is, on refugees. So that's a big human rights issue.
MS:   Yes, so my mother was a refugee. So, she came during the Vietnam War, came as a child with no papers, came as a boat person and I've experienced both the firsthand issues that someone who is a refugee will have, and then the following generations and what happens in their families. That can include both the lack of support that they get, both the discrimination they can experience, then how that follows on to generations and that can come forward into housing, affordability, the kind of education that their children get. So, to me, that is a very big issue, and one that is close to heart and I'm very strong on welcoming refugees wherever possible and that's from a firsthand experience.
MA:   Is it fair enough to assume then that you would not be someone who's supported offshore processing for asylum seekers, which is a policy that both the coalition and Labor support? So that's where we've seen men on Manus Island detained for, I think, up to nine years, we've had families on Nauru. The major parties say that they won't have any more children kept in those detention centres, or immigration processing facilities. But what's your position, then, would you be prepared to support a continued regime of offshore processing for asylum seekers, if you were the one sitting in the lower house and you had to vote on that?
MS:   I'll be very clear, I do not support offshore processing of refugees. I think back to what that would have meant for my mother, and for me as a child as well and I find it completely unacceptable. I do agree that there needs to be some sort of process, especially because there can be a lot of mental issues from what people have experienced as a refugee coming into a new culture, a new environment and so I think that they need support, not detention.
Public health orders: let's go there
MA:   Let's go to public health orders and this was something I put to David, was the idea that you're campaigning mostly on that regime of public health orders, yet we've seen most of those public health orders eased in New South Wales, and they've been eased now for a good few months, a lot of them, and then more recently, a few more of them were eased. So I asked David Warth, is this not a bit of a flogging a dead horse, so to speak? What do you think about that? I mean, have you got other issues that you feel just as strongly about besides the publichealth orders?
MS:   Yes, so I understand what you mean with the public health orders and that we're slowly moving forward from that. There are long term effects from that, especially not so much the public health orders, but the mandates that saw people out of jobs and in the long-term impacts that's having on the education, in the health care system, where regardless of how people responded personally to public orders, that is still going to affect the type of teachers that were able to be employed, the nurses in our hospitals and so we're seeing shortages, and we're still seeing a backlog. So, there is still some work to be done.
There are, however, big issues in this community, such as affordable housing, such as protecting our environment, such as our forward planning for natural disasters and what that's going to look like and for these to really be addressed, we need to be more united in public health and more respectful of each other's decisions.
Follow the money, Shepherd says on housing funds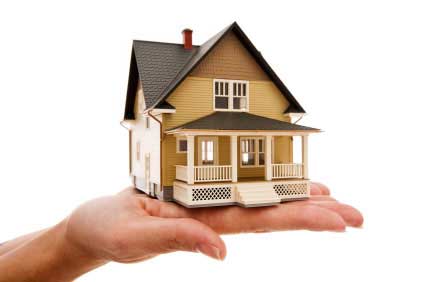 MA:   What do you want to see happen when it comes to housing?
MS:    This is a big question both federally and for state governments. One thing that I'm really questioning at the moment is, there have been some things where the federal budget was involved, and I'm wondering where that money has gone. So, it needs to be something that's looked at from a big-picture point of view. So, we're looking at what vested interests are there, including what big businesses, what governmental red tape, is involved in this area?
At the moment, unfortunately, though, what we're seeing in this area is people not being able to have stable housing, for renters, especially, that can look like, 'oh, you're here for a little while, and then you're kicked out,' and what we don't want to see is this just become an area where only people who are very wealthy can live here, we want to see it be an area where you can still stay in your hometown.
MA:   But what do you think is the solution? We get so many thrown around. Previously, in the most recent federal election, Labor was campaigning to put an end to negative gearing and to look at capital gains tax, and the commentators say that those policies were some of the reasons that they lost the election, because we have so many people who are invested in property in Australia.
They're not campaigning on those fronts this time around but they have promised money for affordable and social housing across Australia. The Greens have also promised that if they can get balance of power they will try and get, I think it's a million houses built, and they've promised something like 15,000, I think it is, affordable homes for the Northern Rivers region specifically.
So you said that you want to look into what's happened to any kind of money that's been promised so far? But what would that be like, a Royal Commission? Is that the sort of thing that you want to see happen?
MS:   No, not necessarily. I'm just having a look at one study I was looking at this morning.
So, what I want to draw your attention to is the National Housing Finance and Investment Corporation. So, I'm not able to access their report fully. But I see they were first funded in 2017. What I'm wanting to know is where this has gone.
I think it's an important question, before we throw more taxpayer money at this crisis, is going okay, so let's say that, you know, we do invest more taxpayer money, is it actually going to be utilised in the way that it's being promised?
So, I do want to see more housing that is affordable, specifically on the Northern Rivers and what we're looking at is, is there red tape involved, where, why is this money that's already been put aside and other budgets not reaching us?
IMOP yet to 'develop' climate action policy
MA:   Now let's go to climate change. That's another big federal election issue and in many of the opinion polls that have been done with voters they've said that's their number one issue. Where does the Informed Medical Options Party stand on climate change, specifically on targets for emissions?
MS:   I can see how it's a big question, specifically with the floods that we've faced this year and why that would be so important to voters in this electorate.
So, the thing is, the Informed Medical Options Party are always developing policies as needed, like a lot of small Independents will be. So, anything that needs to be addressed that there may not be a strong policy on, we'll be developing in time.
At the moment, we are very strong on wanting to scrutinise all the government policies that are in place. So, that doesn't just look at coal emissions. That is one part of the story with climate change. There are many other factors involved, right down to our individual lifestyles, and what kind of lifestyles we want to live and it also looks at what kind of environment we have around us.
I mean, only ten years ago, there was such a push to plant more trees and breed more oxygen and we've seen that part of the story be loosened a bit as well. So, it's a big issue, most definitely, and one that's going to be addressed from many angles.
So, I do think, looking at coal, I don't support heavy mining. But I do see that as one part of the picture and that climate change is a big issue that's going to require a lot of changes to our everyday lifestyles,
MA:   The Informed Medical Options Party develops policy in real time, I get that. But climate change is an issue that's been around now for decades and the urgency of that issue just escalated, strengthened dramatically, in recent years. So, the real time is now, like you said we've had two climate catastrophes already on the Northern Rivers.
MS:   Yeah,so they definitely do have some policies that you can find on the website* already. It's not that they've excluded that, it's such a big issue and there's so many more policies and so much more that's going to need to be looked at.
Even the fact that, you know, with the floods that you mentioned, this is a whole other issue altogether. But the help that we received was so poor and so slow and it means that we need to look at all the practices that are happening in this area, both from where we're building houses, where are the waterways going, these are all things that should have been looked at when we had a flood already in 2017.
So as far as, you know, climate change globally, we really need to be looking at those big businesses and unfortunately, there are still government practices in this day and age, that do not support our environment, in our climate, even in 2022.
Shepherd says Richmond Independents and minor parties 'friendly' and 'focused together'
MA:   So, you've got a preference deal with David Warth, one of the Independents. The other eight candidates, have you spoken with any of those, and you're suggesting that people put the major parties last?
So, the follow up question to this one is going to be are you prepared, if you get into the crossbench, to work with either of the two major parties, assuming that one of them will get either a majority or former minority government.
MS:   In terms of, you know, the ten candidates that we've got, and we can see that only three are from major parties, and the other seven are all from small parties, or Independents, there are five of them that I've had direct contact with, and that we are all really friendly and all we're really focused together.
So, David Warth being one of them, Nathan and Terry, both Independents being the others and Gary, who just spoke to me this morning as well.
We've also not heard from the One Nation or the UAP spokesperson.
I have spoken with Mandy, but not with the Labor or the Liberal candidate at the moment.
Working with government from cross-bench 'a tricky question' says IMOP candidate
MS:   So, that's where I personally stand. I do think that we have some great candidates running in this election and that makes me excited for Richmond, to have such a rich and great choice to choose from and it'll be interesting to see how that all goes.
But yes, I did preference David on the basis that, you know, I really want someone who is going to represent the community and who has a deep knowledge of the environment themselves, for not just from a party line.
In terms of the major parties at the moment, as I said earlier, I really feel that the Northern Rivers really deserves a change**. We've had a major party too long already.
In terms of, you know, being able to work with them, that's a tricky question. I think we're just going to have to see know where this election goes. But at the base, I'm always going to want to be protecting human rights and protecting the environment.
*          The Informed Medical Options Party website includes a policy on 'Planet Pollution' which says the party wants to, among other actions, 'scrutinise impacts of mining and fracking on the environment' and 'investigate safe, economical and environmentally-sound energy production in Australia'. The party does not have a stated climate emissions reduction target.
**       Monica Shepherd has put The Greens last on her how-to-vote card, with Labor second-last, preferencing The Nationals above the two progressive parties.