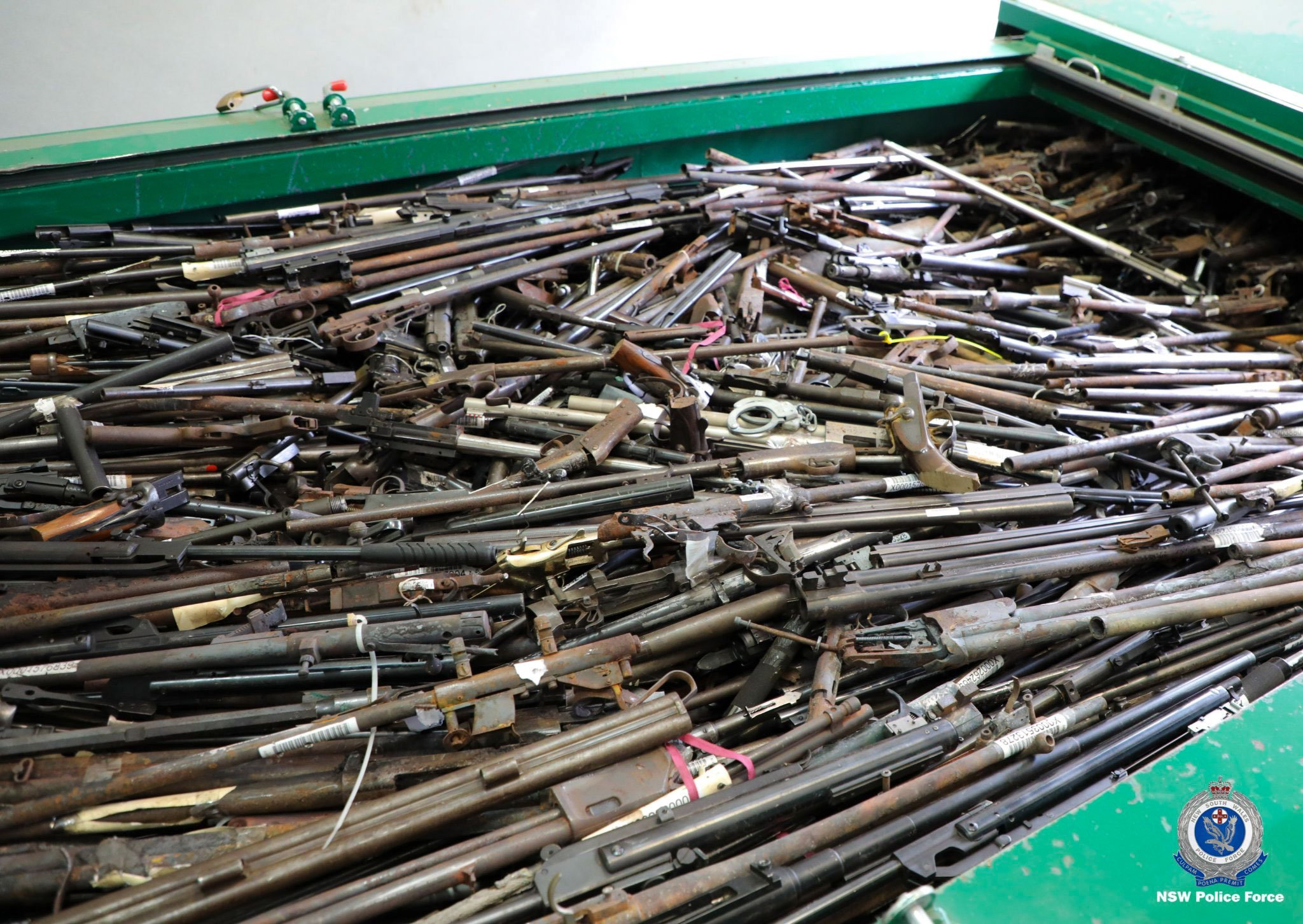 With a constant ripple of shock from shootings across the globe, NSW Police say that more than three tonnes of firearms are being destroyed this month after being seized and gathered by police across the state.
The haul of 2809 firearms (totalling 3228kg) has come into police possession after being seized through criminal investigations, located as abandoned property, and surrendered.
Among the items to be destroyed are pistols, rifles, shotguns, military firearms, home-made firearms, airsoft, gel blasters, air pistols and air rifles. The guns will be melted down into steel and produced into other items.
A win for police and the community
Police Commissioner Karen Webb said every firearm destroyed is a win for police and the community. 'We've all seen the harm that is caused by the unlawful use of firearms and the fear it can cause within the broader community.
'Some of these items are collected through long term, complex criminal investigations and others are located through isolated search warrants and police incidents.
'By destroying these weapons, we prevent any that are kept for legitimate purposes falling into the wrong hands and used in other crimes.'
Each week, hundreds of firearms are collected by police in Police Area Commands, Police Districts and specialist Commands and sent to the NSW Police Weapons and Ordnance Disposal Unit. Each item is then audited and processed for destruction.