♦ Budgeram means story in Bundjalung language.
On election night 2022, in his victory speech, the first commitment Anthony Albanese made was to hold a referendum to enshrine a voice for First Nations people in the Constitution. Throughout their campaign the ALP made progressing the Uluru Statement a promise, committing to enshrining an Indigenous Voice to Parliament in the constitution through a referendum.  
The Uluru Statement of the Heart calls for a constitutionally entrenched First Nations Voice to Parliament, and a Makarrata (a Yolngu word for 'Treaty') commission to oversee a process of treaty-making and truth-telling across Australia. The previous governments have refused to commit to implementing the Uluru Statement, but First Nations people are familiar with a lack of commitment from the government, or from the breaking of an election promise. As the lyrics to the famous Yothi Yindi song remind us 'Words are easy, words are cheap, Much cheaper than our priceless land, But promises can disappear, Just like writing in the sand'. 
The central principles to the Uluru Statement are Voice, Truth and Treaty, which have been core to First Nations campaigns for justice for over a century. The pathway to this moment has been paved with endless hours of hard work from First Nations Elders and Community leaders, meetings with politicians in good faith, promises, commitments and disappointments. Albanese's heart-felt commitment on election night offers a glimmer of hope to First Nations people that we are edging closer to those outcomes, a glimmer we have seen before in recent memory. 
The Uluru Statement from the Heart was written after a historic meeting of First Nations people from Indigenous nations across the country at the First Nations National Constitutional Convention in 2017. Two-hundred-and-fifty (250) delegates met at Uluru, and through days of discussions reached a consensus on the 440-word statement, which was then presented to the federal government. 
It states:
'With substantive constitutional change and structural reform, we believe this ancient sovereignty can shine through as a fuller expression of Australia's nationhood.
'We seek constitutional reforms to empower our people and take a rightful place in our own country. When we have power over our destiny our children will flourish. They will walk in two worlds and 
their culture will be a gift to their country.
'We call for the establishment of a First Nations Voice enshrined in the Constitution.
'Makarrata is the culmination of our agenda: the coming together after a struggle. It captures our aspirations for a fair and truthful relationship with the people of Australia and a better future for our children based on justice and self-determination.
'We seek a Makarrata Commission to supervise a process of agreement making between governments and First Nations and truth-telling about our history.'
Excerpt from the Uluru Statement of the Heart 2017
The statement is clear in the unified call for a Constitutionally recognised  First Nations Voice to Parliament, a Makarrata (Treaty) Commission to ensure the process of Treaty is an opportunity for truth-telling of the history of the impacts of First Nations people through colonisation. This truth-telling is essential for the healing process and for true Reconciliation for First Nations people.  Previous governments have shied away from the difficult task of Voice, Truth and Treaty through avoiding the dirty work and denial of responsibility. But our voices have remained absolute and as we edge closer to achieving the outcomes there is no way around the dirty work of hearing the truth and making the changes to address the injustices of the past that still impact on the present. There is also hard work to be done to find a Treaty process that restores power and authority to First Nations governance structures which are informed by cultural frameworks, are decentralised and based on group decision-making processes.
The Albanese government made more promises to First Nations people than implementing the Uluru Statement in full. They have also committed to turning the tide on incarceration and deaths in custody through landmark justice reinvestment funding, improving housing in remote Indigenous communities, investing in First Nations management of land and waters, strengthening  First Nations economic and job opportunities and then some. Tall promises indeed for the most socio-economically disadvantaged people in the nation. First Nations people need allies to hold this government accountable to these promises especially the long-awaited outcome of Voice, Truth and Treaty!
---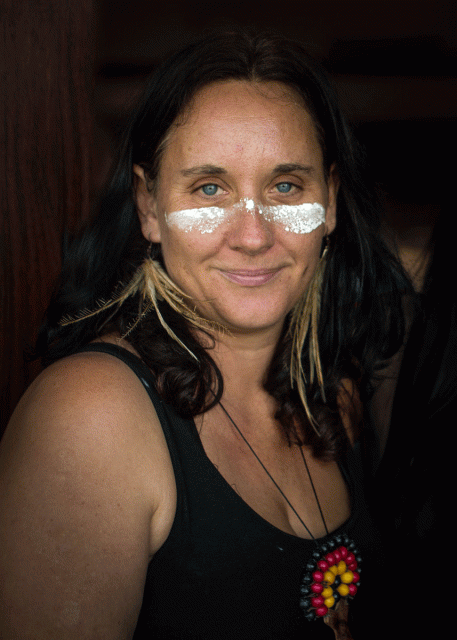 Author
Belle Budden is a local dubay of Wakka Wakka descent. 'Living off country I pay my respect to the Arakwal people and the wider Bundjalung people of this land,' says Belle. 
Belle has worked in community for 15 years, Belle is an artist, dancer and weaver working across many other mediums. Belle is passionate about community and has committed to empowering women and young people through cultural practice. She has worked in government, arts and community organisation to advocate for improved access to land, culture and services. Belle is currently employed at Desert Pea Media as the Projects Manager.