Councillor Warren Polglase gave a rousing speech in support of the Oasis Park BMX track and recreational facility in Tweed, but the numerous failings of the development application (DA21/0989), and already unprecedented pressure on council staff processing DAs, led the majority of councillors to reject the proposal. 
The proposal was for 271 Carool Road, Carool which is adjacent to a high conservation area with a zoning that doesn't support the indoor aspect of the DA and was recommended for rejection by council staff. 
Initially, a motion was put forward by councillor Warren Polglase (Conservative), seconded by Cr James Owen (Liberal), to defer the DA and seek further information. Even so Cr Owen was clear that he had 'big reservations in supporting option 2 [deferral] because of how deficient the application is'.
'The big issue we have got at the moment is the huge backlog [of DAs] so just by supporting this it goes against what we have been fighting for and talking about for quite some time in council about trying to get the development applications down. 
'By utilising staff time on this, something that is so far off what is required, the director just [said] that they didn't issue an RFI (request of further information) because they felt it was so far away from what was required,' he said.
'I am happy to support this if this gets up… I don't think there is anyone is denying that something like this would be fantastic for Tweed, you might get a few close neighbours who might not like it, you generally get that…'
Reject DA says Firth
Councilllor Nola Firth (Greens) was clear that she did not support the DA and that it should be refused. 
'I do not want to defer this,' she told the meeting. 
'I think what we have to do is reject it. To accept what the staff have said. There's just contraventions of so many controls across various areas. And the scale of the proposal is something that doesn't fit into the rural character of the area. 
'I don't see any serious attempt to address that fact it is sitting adjacent to an area of high conservation value with an endangered ecological community of lowland rainforest, there is threatened flora in it. 
'There's really significant issues such as bushfire… The areas that have not been addressed are so broad, there is: water management, storm water management, erosion, noise, traffic, Aboriginal cultural heritage, environment… its across a broad, broad range,' she explained. 
The staff report also identified the: 'Unsuitable road network; Ambiance & character impacts; Permissibility; Amenity impacts including noise / light; Scenic / visual impacts; Cumulative impacts; Flooding / rain events not considered; Lack of positive economic & social impact; Inadequate septic system proposed; Inadequate car parking; Inconsistent use of DA12/0524; Internet access impacts; Notification and consultation process; Concern regarding future mountain trails; and Inadequate information in general' as other concerns with the DA.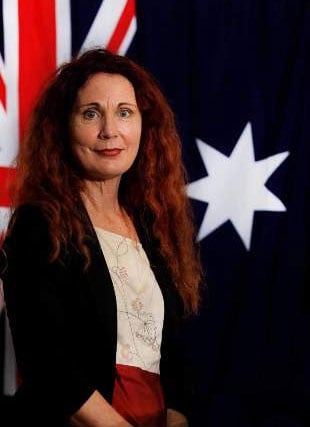 Fails zoning
Mayor Chris Cherry (Independent) then moved an amendment to refuse the DA seconded by Cr Nola Firth (Greens). 
'I agree with a lot of what Cr Polglase said in terms of this is a fantastic facility and a fantastic idea. It would certainly be a great thing for our shire,' said Cr Cherry. 
'What I don't agree with, and where I think our staff have taken a strong line and I really support it, is that the permissibility of this proposal is not clear. I don't agree that it is best defined as a recreation facility development outdoor. I think it probably is a mixed development and we do need to consider that there's a large area of this development that is much more closely aligned to an indoor facility, which is not permissible. 
Reports required
'Whether we agree with it or not, whether it should be permissible, that is what the permissibility is. So I think we do need to consider that, we do need to think about that, in terms of what Cr Polgalse has suggested, that there may be aspects that we can support, and aspects that we can't, that is obviously the crux of the matter,' she said.
'I think that rather than having our staff having to spend a lot of time assessing an application where there is definitely parts of it where there are aspects that we can't support; I believe it would be better for the proponents to go back to the drawing board and put forward a proposal that is permissible in all its components. And include all of those reports that are very much a part of it. 
Planning consultants – provide the info 
'I certainly did not agree with the idea that a traffic and a noise assessment aren't required or aren't thought to be needed. There is quite a potential for noise generation by this activity, and for that to be quite disturbing for the neighbours. I think it is very important that a proper acoustic assessment is done for this land use and that we need some consideration of how it would interplay with the existing approval of the site. 
'There is much said about how things would work but not tin tacks of how those – the accommodation is only available for only those attending the health facility, but how that works with the recreation facility as well. 
'On balance I don't think this is a fair use of our staff's time and I don't think it is a fair expectation at this point to expect a request for further information. I think we need to change they thinking in our planning consultancy, in the industry, to put forward all the information at the beginning and not wait for an RFI, so we can assess it on the information when it comes in.'
Councillor Rhiannon Brinsmead agreed telling the meeting that while she was 'in principle in favour of something like this' she was 'in support of your [Cr Cherry's] amendment. I think the application was deficient, that is why an RFI wasn't given.'
Both Crs Polglase and Owen voted against the amendment becoming the motion. But Owen then voted with the other councillors in favour of the amendment to reject the DA once it became the motion. Cr Polglase voted against.
The proposed development included:
1. Concrete skate park;
2. Asphalt pump track;
3. Dirt jumps zone;
4. BMX competition jumps;
5. Slopestyle course;
6. Shed 1 – Comprising an indoor trampoline park and gym;
7. Shed 2 – Comprising an all-weather BMX track and amenities, offices, storeroom and repair shop;
8. Site access road;
9. 38 space car park; and
10. Events held on site (four times a year).