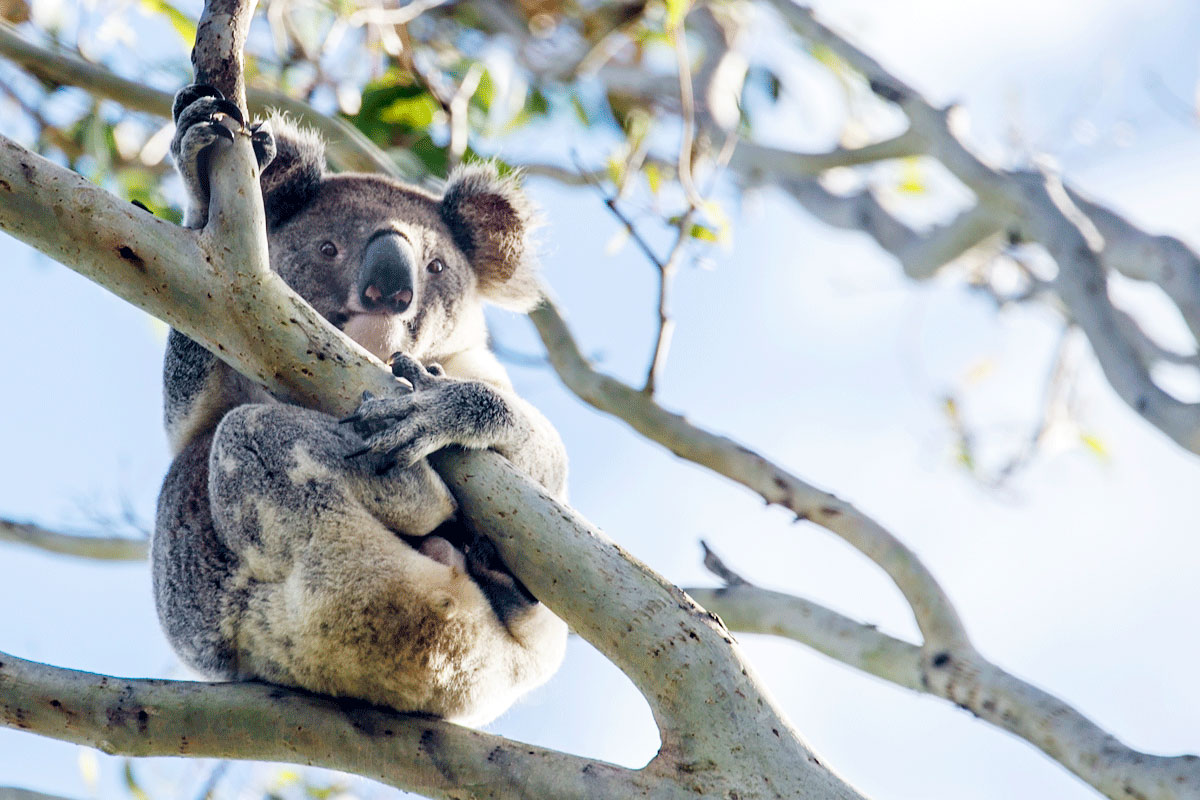 Yes it's that time of year and Friends of the Koala (FoK) are urging members of the public to contain dogs at night and keep a lookout for koalas on their properties and when driving, particularly during dusk to dawn.
Friends of the Koala, President Aliison Kelly, says koalas are at their most mobile at the moment, actively searching for mates and new habitat. 'However, as their habitat becomes smaller and more fragmented, koalas are forced to travel long distances on foot through urbanised areas, where they are at risk of being struck by a vehicle or attacked by a dog.
Ms Kelly says that over the past three weeks FoK have tended to nine koalas. 'Most of them were hit by a car or attacked by a dog from across the Northern Rivers region. Three of these were mothers with female baby joeys.
Veterinary Surgeon, Dr Jodie Wakeman says the adults, unfortunately, sustained fatal injuries. 'We have managed to save two of the joeys that are now recovering in homecare after treatment in the hospital.
Recent car hit numbers unprecedented
'While admissions to our hospital and calls to our Rescue Hotline usually spike between July and December, recent numbers of car hits are unprecedented. We understand that accidents happen, but we are urging members of the public to call our Rescue Hotline on (02) 6622 1233 immediately to ensure that injured koalas have the best chance of survival".
Members of the public can help koalas by:
• Containing dogs at night when koalas are most active.
• Providing safe refuges for koalas in backyards such as a tree or climbing pole.
• Observing koala road signs and driving slowly in known koala areas, taking into account there might be a koala on the road
• Reporting all koala sightings: healthy, sick, injured or distressed koalas to the Friends of the Koala 24/7 Rescue Hotline on (02) 6622 1233 or via the website.
Committed to conserving koalas
For the past 35 years, Friends of the Koala has been committed to conserving koalas and preserving and enhancing their habitat, particularly in the Northern Rivers region of New South Wales.
They operate a fully licensed koala hospital, 24/7 rescue hotline, koala care facility (including dedicated koala kindy for orphaned joeys), education centre Burribi, a community native plant nursery, and seven koala food tree plantations.
Over 150 volunteers do amazing work every day to secure a future for this iconic species.
Aliison Kelly says we are incredibly lucky to live in an area with a significant koala population. 'But it is up to all of us to play a part in their protection, particularly when driving.'
For more information about FoK, visit: friendsofthekoala.org, where you can support this cause by donating, adopting a koala, becoming a member, find volunteering opportunities or learn more about koalas and their habitat.