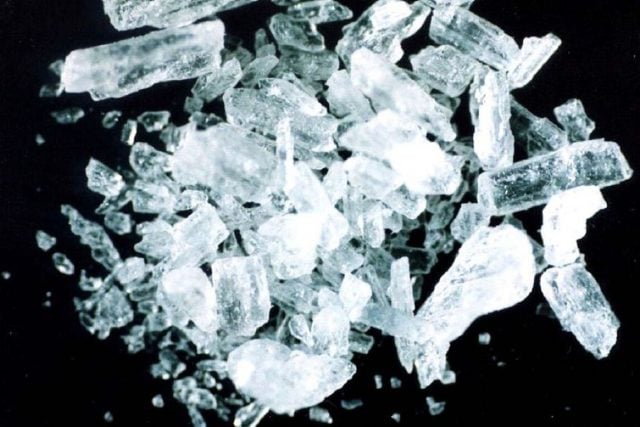 After waiting almost three years to respond to the recommendations of the NSW Ice Inquiry NSW Premier, Dominic Perrottet, has rejected the recommendation to decriminalise use of illicit drugs. 
The $11 million dollar, 14 month Inquiry was chaired by Special Commissioner Dan Howard, SC, and they recommended 'that the government needs to introduce a system of decriminalisation if it is going to stop drug deaths in New South Wales'.
Speaking on the government response on Wednesday (21 September) Perrottet said, 'The NSW government does not support the recommendation to decriminalise illicit drugs. Drugs have no place in our society. But we know that those who do, who have been caught up in taking drugs need care and health support and this response puts people at the centre. It brings together the justice concerns, the health concerns and puts people as the main focus of our response.'
The President of the Law Society of NSW, Joanne van der Plaat, responded to the announcement, saying that, 'The response appears to have at least partially addressed the 'no-brainer recommendations' endorsed by the representatives of the NSW legal profession and Mr Howard as being the bare minimum needed to meet the challenges of illicit drug addiction in the community.'
'Unacceptable'
However, Ms Plaat said they are concerned at the delay beyond the State election of the proposed pre-court drug diversion scheme.
Cate Faehrmann, Greens MP and drug law reform and harm reduction spokesperson said the delay is 'unacceptable'.
'It's a cowardly move by the government that after delaying their response for nearly three years they are now delaying any program to divert people from the courts and remove criminal penalties for drug use until after the election,' said Ms Faehrmann. 
'It's disappointing that the government has not accepted the recommendations of both the Ice and Music-Festival Related Deaths Inquiries to introduce pill testing and get rid of drug dogs.'
$500M pivot
The government has committed around $500 million towards health and criminal justice issues with Perrottet stating that, 'A good society should be judged on how it looks after its most vulnerable people. There is zero tolerance for drugs in society but we know that many people are affected by it. Families are affected by it. We need to invest more to give that care and support and love to those that are addicted and I believe that the half-a-billion dollar investment today provides that support. I will say all members of cabinet, conservative members of cabinet, progressive members of cabinet, everyone right across government supported this response.'
Matt Noffs, CEO of Ted Noffs Foundation, told The Echo that he saw this as an important pivot in the government's stance on drug reform. 
'There is an evolution of drug policy across the country and NSW is following similar lines. The premier said "No" to decriminalisation, then he said that they would not be charging people. They are working in that direction on the inside. It is a similar political manoeuvre to the Howard government in the 1990s. It was a "tough on drugs policy" on the outside but also the greatest expansion of drug reform programs, including needle exchange programs.
'It's political 'magic' in a way – to market ideas that are traditionally "tough on drugs" in the hope that it aligns with perceptions of safety in the community. However, despite what is marketed externally, most evidence-based drug policy has been slowly pivoting away from criminalisation and heading toward diversion – which of course, is safer in reality.
Decrim lite
'''I call it "decrim lite" or "diet decrim" – that the government is moving in the right direction and dipping their toe in the water but it's most certainly letting the past policies go – albeit slowly,' he said. 
'Starting next year police will have the discretion to give people two fines before they arrest them for possession of drugs – that possibly includes "ice". That legislation already existed at music festivals in NSW, they were like trials. It started to come out of pill testing under the Berejiklian government when there was pressure with deaths at music festivals and a push for pill testing. 
'Technically the legisltaion has evolved out of that initial policy – it really is quite a miracle in a sense – it could have gone the other way.'
'Queensland is probably next and Vitroria is making moves as well. You will have the whole of the east coast that will have decriminalisation.
'The Wednesday announcement is significant, even though it reads like NSW rejected Dan Howard's call to decriminalise drugs – like John Howard in 1990s with "Tough On Drugs" – the NSW government is following the same playbook. And $350 million into treatment is significant – it's historic,' said Mr Noffs.
'One question remains however, how much of the $350 million will get to the frontline services and how much is already gobbled up by the bureaucracy? We'll know a year from now.'