New state regulations against rental bidding have been cautiously welcomed by the two progressive Northern Rivers MPs after the government voted down a Labor bill to outlaw the practice.
NSW Labor opposition leader Chris Minns used extra parliamentary sitting time last week to introduce changes to state law on residential rentals.
Secret rent bidding was to be outlawed under Labor's Residential Tenancies Amendment (Rent Bidding and Bond Transfer) Bill 2022, bringing NSW in line with Queensland and Victoria.
The bill also called for the introduction of 'portable bonds', whereby eligible renters could have bonds automatically transferred between dwellings instead of having to wait for refunds between leases.
But the government said Labor's last-minute bill, which would have required usual parliamentary business to be suspended, was a rushed show of political grandstanding.
Bidding ban only applies to real estate agents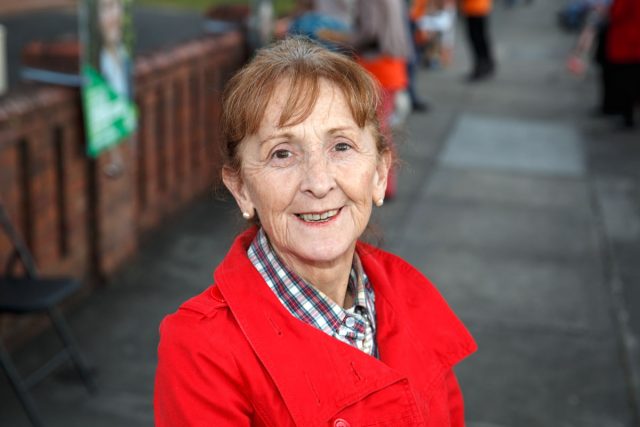 Minister for Fair Trade Victor Dominello had already announced tighter regulations a week earlier.
A ministerial media release said reforms under the Property and Stock Agents Regulation required real estate agents to advertise rental properties with fixed prices rather than with price ranges or by negotiation.
'Real estate agents are now prohibited from inviting, suggesting or inducing a prospective tenant to offer an amount higher than the advertised rent for the property,' the media release said.
Agents breaching the new regulations could be issued on-the-spot fines of $1,100 for corporations and $550 for individuals, while courts could impose fines of $11,000 and $550 respectively.
Mr Dominello said there would be 'regular compliance campaigns and strict enforcement action' and anyone asked by a real estate agent to increase rental offers was encouraged to contact NSW Fair Trading.
The media release failed to mention how the new regulations might apply to properties advertised by anyone besides a real estate agent.
Government promises more 'consultation' on rental reforms
Introducing his bill to parliament last week, Labor's leader said 30% of NSW rental properties were leased directly from landlords and that secret rent bidding would therefore 'continue to flourish' unless outlawed.
Liberal Member for Kuringai Alister Henskens objected to the bill, saying Mr Minns 'forgot' to send a copy to the government until 30 minutes before the extra parliamentary sitting started.
'If it is so important, one would have thought that he would have shared the legislation in the ordinary course so that the government can consider it,' Mr Henskens said.
'We are not going to allow bad legislation to go through this House through bad process and in the absence of consultation by Labor with the Government,' he said.
Mr Henskens said the government was 'in the course of' implementing a bond rollover scheme and had just finished public consultation on reforms aimed at 'better protection for renters that are leaving domestic violence situations and with regard to pets in rental properties'.
The Member for Kuringai, who also oversees the state's ministries for Skills and Training; Science, Innovation and Technology; Enterprise, Investment and Trade; and Sport, said the coalition was committed to consultation 'as a priority' on other rent reforms 'in the next term of Parliament'.
'This is not about the merits or otherwise of Labor's bill,' Mr Henskens said, 'it is all about the principle that members be given the opportunity to properly consider matters before them and the procedures in place to facilitate that'.
Labor's bill failed to pass the lower house by a difference of six votes.
Labor and The Greens commit to ending no-grounds evictions
Mr Minns acknowledged the Greens support for the bill in parliament and speaking to Bay FM's Community Newsroom* recently, Greens Member for Ballina Tamara Smith also expressed support for the government's new regulatory reforms.
'Most people would assume that you couldn't rent bid, it's outrageous,' Ms Smith said.
But the Greens member criticised both Labor and the coalition for what she said was a failure to take strong enough action on renter protection.
The Greens had failed to win support from any of the major parties for another bill aimed at stronger rental laws last month.
That bill would have outlawed no-grounds evictions, something Mr Minns has more recently said Labor is fighting.
Ms Smith said she was cynical about the government's new regulations in terms of oversight, lamenting a lack of detail in Mr Dominello's announcement.
Labor Member for Lismore Janelle Saffin told The Echo the new regulations were legally enforceable but that she would be 'watching very closely' to see whether or not that happened.
*Mia Armitage is the Bay FM Community Newsroom EP