With no consultation with either the Mullum Chamber of Commerce, the town's residents association or the community at large, Byron Council and the NSW Liberal-Nationals have announced a non-binding Memorandum of Understanding (MoU) to develop the town's disused railway land into affordable housing and 'associated infrastructure like public spaces, car parks and footpaths'.
A press release announcement on Friday by Minister for Infrastructure, Rob Stokes, and Deputy Premier, Paul Toole, contained supporting comments by Mayor Michael Lyon.
According to Council's meeting agenda for Thursday February 9, General Manager, Mark Arnold, signed the MoU with a government representative in charge of public rail land on November 24, 2022, in a closed door meeting with the mayor.
Councillors are being asked at this Thursday's meeting to 'note' the MoU.
The Echo asked Council staff why the MoU had not been made public until now, but there was no reply by deadline.
No updated flood data
The joint announcement for the land's future is also not informed by the latest flood modelling. The DPE are yet to provide a now overdue Post Flood Analysis Report from the 2022 event, which saw much of the area submerged. That report was expected in December 2022.
The Echo asked Cr Lyon, 'Was there a reason there has been no communication with the business chamber, or the community at large, regarding this proposal?'
'And, given such development may exacerbate flooding in the area, why isn't Council seeking flooding advice prior to this MoU? Given the affordable housing SEPP delivers very little benefits for those seeking "affordable housing", how will Council guarantee that this project will benefit those in need?'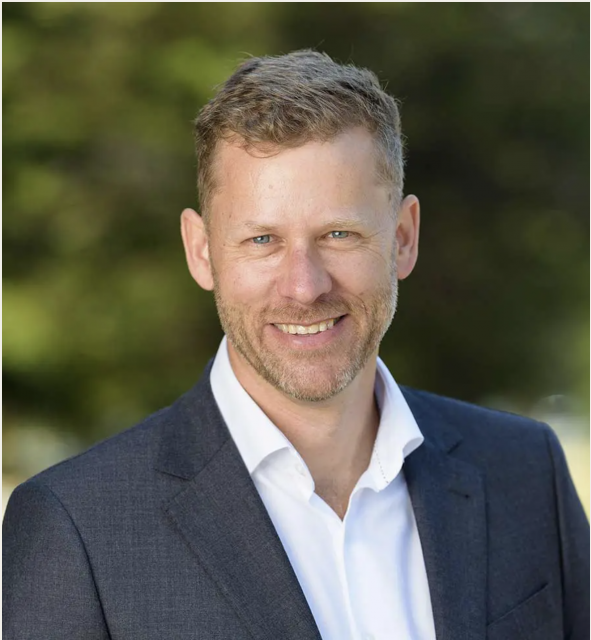 Instead on answering these questions, he said he welcomed the government announcement, adding he has 'lobbied the state government for some time, including the premier when I met with him last year'.
He added the proposal was in 'alignment with existing Council resolutions, the Mullumbimby Masterplan and my election campaign commitments. I am hopeful that we can get a result quickly on an extension of the Council car park into the rail corridor to alleviate the significant parking issues in town'.
Yet former Mayor, Jan Barham, told The Echo, 'The Mullum Masterplan was done in 2019, pre-flood, and should be revisited, as the sites where they propose housing are flood-affected'.
'This is all a bit suspect in light of an upcoming election, and creating the optic that they are doing something for our Shire', she said.
Nats candidate supports Council
Given the debacle by the NSW coalition government and Council that occurred with the Mullum pod village and the subsequent flooding affect it will have on neighbouring houses, The Echo asked NSW Nationals candidate Josh Booyens, 'Why aren't you calling for better governance in terms of making sure that this land is known to be safe for habitation?' 
Additionally, The Echo asked 'As you're aware, the metrics around the Affordable Housing SEPP are not fit for purpose. How will you insure that this latest Council proposal for affordable housing (there have been many) will actually deliver what it intends to?'
Booyens did not answer the question around the ineffectual Affordable Housing SEPP but replied, 'Affordable housing and land availability are significant challenges for our area, and innovative thinking is required. This MOU is the first exciting step in identifying and unlocking land'.
'Detailed engineering and flood studies will be completed and considered as part of developing any concept plan.
'If elected, my commitment is to work cooperatively and productively with Byron Shire Council and relevant stakeholders to ensure this affordable housing project is a leading example of helping to eliminate housing pressures and get people into shelter'.
'The electorate is tired of politicians finger-pointing and playing the blame game. I am committed to cutting through politics and delivering a fresh, constructive relationship between Council and government to deliver critical infrastructure, including affordable housing, for our rapidly growing region. People rely on their elected representatives to get on with the job of working hard and delivering for their electorate, and that's precisely what I intend to do.'
Dud deal, says local MP
Meanwhile local Greens MP, Tamara Smith, raised concerns because the affordable housing SEPP does not deliver much 'affordable housing'. 
She said, 'Apart from the glaring concerns I have around governance with a local Nationals candidate announcing a development in Mullumbimby before councillors or the community have had their say, it sounds like a dud deal for us.'
'Any project proposal where we lose public land should benefit the community 100 per cent, go through democratic processes, as well as flood and environmental studies first, and be designed for the future in terms of extreme weather and social amenity. 
'We need to have 100 per cent benefit, and if it is an affordable housing project, then let us link rents to wages, not the market. And let's house our essential volunteers and essential workers. With our economy so reliant on tourism, and in an era of ever increasing extreme weather events – our essential worker and volunteer needs are unique to our region. 
'Any housing project on public land must be genuinely affordable, 100 per cent of value to our community, benefit in perpetuity and not the current 15 years allowed , and focus on our essential workers and volunteers. That's worth announcing.