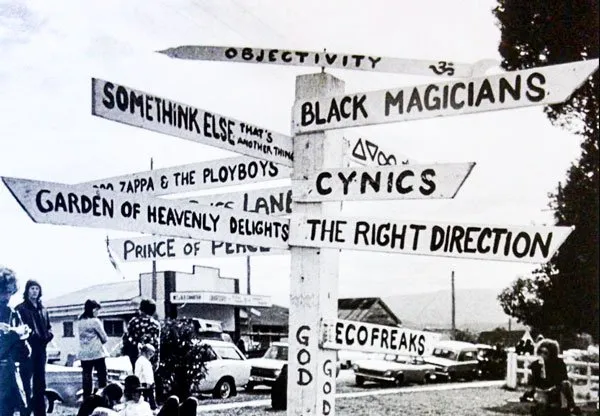 It was 1973 and people around the world were looking at how to live, how to create community, and how to dream a new future. In Australia, the Nimbin Aquarius Festival was an expression of these ideas, principles, and visions. Tomorrow will mark the start of the Nimbin Aquarius 50 Festival which will celebrate its 50th anniversary. 
'Now from 12 – 21 May, the Aquarius 50 Festival at Nimbin will celebrate the anniversary of this remarkable event and its legacy, including the achievements and challenges of the Nimbin township over half a century, says Michael Balderstone of the Nimbin HEMP Embassy.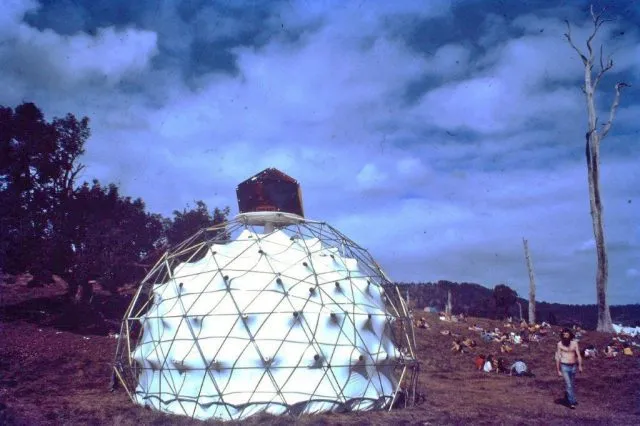 Program and events
The extensive program covers many aspects of the 1973 Aquarius Festival and its impact on the Rainbow Region, and indeed on Australian culture. Each of the ten days of the festival in May are themed as:
Friday 12: FIRST NATIONS DAY
Saturday 13: DAY OF THE SPIRIT
Sunday 14: HEALTH AND HEALING DAY
Monday 15: ENVIRONMENT DAY
Tuesday 16: PROTEST DAY
Wednesday 17: ARTS DAY
Thursday 18: HOUSING DAY
Friday 19: DAY OF THE DEAD
Saturday 20: YOUTH DAY
Sunday 21: CLOSING CEREMONY.
The program encompasses a wide range of events in and around Nimbin, including in the Nimbin Hall, the Bush Theatre, the Church of Aquarius, Nimbin Community Centre, Nimbin Showgrounds, Birth and Beyond, the World Rainbow Café Tent, Blue Knob Hall and the Nimbin Bowlo, with open days at the Rainbow Power Company, the Djanbung Gardens Permaculture Centre, and the Tunable Falls Cooperative.
Highlights include:
An Exhibition of the Aquarius Archives; The involvement of First Nations People, including in the Opening Ceremony, and a celebration of the first Welcome to Country in modern times which was conducted at the Nimbin Aquarius Festival; The visit of Philippe Petit, who was at the Aquarius Festival and later went on to achieve international fame with his high wire walks between the Pylons of the Sydney Harbour Bridge and the Twin Towers in New York; The Aquarius Elders Dinner, where Graeme Dunstan and Johnny Allen will tell their stories of the vision and challenges of the Aquarius Festival, tributes will be paid to Elders no longer with us, and a range of perspectives will be presented on the festival; Ellis D Fogg Free Liquid Lightshow Concert with the Healing Voices Choir, Pagan Love Cult, Liquidelic and more. 
You can check out the program at: www.aquarius50.com.au and buy tickets online https://events.humanitix.com/aquarius50-festival.