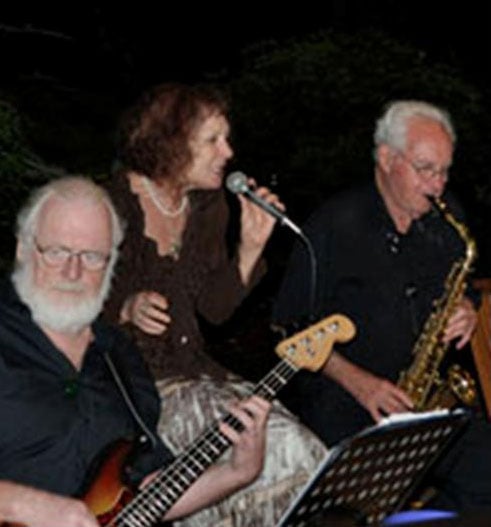 The Lismore Jazz Club presents local group Casino Street.
Casino Street is led by Sally Gwynne on vocals. Sally has had a long association with the jazz scene, first in Sydney where she has worked with some of the greats of Australian jazz, most prominently jazz legends Julian Lee and Craig Scott, whom she regularly performed with in trio and quartet lineups.
Other well-known jazz greats included Don Burrows's pianist Kevin Hunt; brilliant saxophonists Paul Furness and Paul Williams; guitar greats Ike Isaacs and his brother Saul; pianist Col Nolan and many others both young and old. She has performed at most of the well-known jazz venues in Sydney including The Basement, Soup Plus, Strawberry Hills Hotel etc, as well as doing many performances at events such as the Manly, Thredbo and Parramatta jazz festivals, to mention a few.
Since relocating to the north coast several years ago, Sally has sought out well-known local musicians and has been doing gigs around the local circuit. For this gig, Sally will have Frank Williams on sax, Don Peterson on bass, John Derkley on keyboard, Ben Rogers on guitar and Tim Burrell on drums.
Casino Street will be playing some of the great standards of the past as well as some iconic songs from more recent times that are given a distinctly jazz flavouring. This evocative chanteuse will sing such standards as I Only Have Eyes for You; Cheek to Cheek; Tuxedo Junction; Cold, Cold Heart; L'Amour; Don't Know Why and many more.
Come and listen to the warm and luscious vocals of this beautiful chanteuse – unforgettable.
Casino Street will be performing at the Lismore City Bowling Club this Sunday October 27 from 2pm to 5pm.
Admission is members and students $10 and non-members $15.
Find this and many other great gigs in Echonetdaily's North Coast Gig Guide.