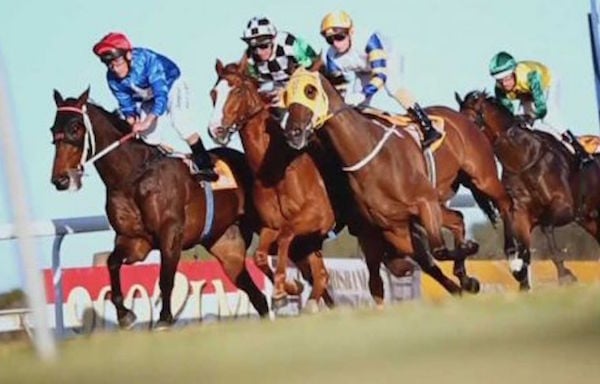 Darren Coyne
The Ballina Cup looks set to be another quarter day public holiday next year despite a push to downgrade the event to a 'local event day'.
As a public holiday banks are required to close and all shop employees are entitled to be absent from work, unless they are paid penalty rates.
A local event does not require banks to close and does not automatically mean employees are entitled to penalty rates or time off, unless agreed to as part of an enterprise agreement.
The push to downgrade the Ballina Cup followed poor attendances at this year's event, with only 2000 people turning up at the track.
Yet across Ballina shire, many residents have to rearrange their schedules despite having no interest in attending the races.
Cr Paul Worth, supported by Cr Robyn Hordern, led a push to change the Ballina Cup to a local day event.
'I support racing and everything out at the track but don't believe the rest of community, in Alstonville, Wollongbar and Wardell has to shut down because it's a public holiday,' he said.
'The whole community should not have to suffer because of the minority of people involved in the Ballina cup.'
But the Ballina Jockey Club, which organises the race day, found a friend in Cr Sharon Cadwallader, who moved that the public holiday be retained.
'I strongly oppose changing to a local event day from a quarter day public holiday,' she said.
She said the Ballina Jockey Club was an important contributor to the local economy, and had been operating for 115 years, with the Ballina Cup running for 100 years.
'Clarence Valley council has four public holidays. The Jacaranda Festival, the Ramornie Handicap, the Grafton Cup and the Maclean show… all we're asking for is a quarter day holiday,' she said.
'I think a huge part of the community wants this tradition to go on and it would be such a negative for us to say we don't support this.'
Cr Robyn Hordern argued against the public holiday, saying that while she supported the Ballina Cup, 'unfortunately we've seen declining numbers and no plan to change this'.
She said the holiday disrupted schools and parents, and placed additional costs on local businesses.
Cr Sue Meehan said however that downgrading the Ballina Cup could place in jeopardy plans to upgrade the track at Ballina.
The council heard that Racing NSW was considering investing up to $10 million in the Ballina track, and to improve facilities.
Following the debate, a majority of councillors voted to retain the quarter day public holiday.
Crs Jeff Johnson, Paul Worth, David Wright, Robyn Hordern voted against the holiday, with Sharon Cadwallader, Keith Williams, Sue Meehan, Ken Johnston and Ben Smith voting to retain it.