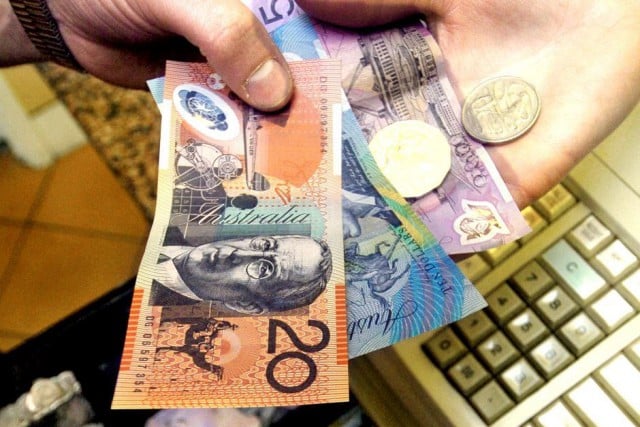 Retail workers in the Page electorate would be left out of pocket to the tune of up to almost $24.9 million a year if penalty rates were cut, research released today has found.
The research, conducted by the McKell Institute, comes as workers prepare to meet today (October 9) at the Comfort In All Seasons in Ballina to discuss the issue.
Prime minister Malcolm Turnbull recently said that cuts to penalty rates were 'inevitable'.
A cut to the penalty rates of retail workers alone, who make up 14 per cent of the total local workforce, would see a potential $11.8 million per annum loss of disposable income, according to the Shop, Distributive and Allied Employees' Association.
'When you add in hospitality, that figure jumps to up to $35 million of lost wages and up to $14.7 million in lost disposable income,' said the Association's NSW assistant secretary Rob Tonkli.
He added that with a cut to weekend penalty rates currently firmly on the federal government's agenda, the possibility of the economic hit is very real.
'This would have a devastating impact on the Ballina economy and on local workers, particularly those in the retail industry,' Mr Tonkli said.
He added that the flow-on effect to local businesses would be considerable as retail workers were forced to cut their spending.
'The federal government's recent Productivity Commission report recommended a cut to weekend penalty rates for workers in the retail and hospitality industries. If that recommendation is adopted, the Ballina community will suffer.
'This isn't pie in the sky stuff. The threat of the workers of Page losing their penalty rates is now very real.
'Local workers are facing a multi-pronged attack on their penalty rates, including from employers, the federal government, the recent Productivity Commission report, and the local business lobby groups.
'People rely on weekend penalty rates to compensate them for missing time with family and friends and to ensure they can pay their bills. A cut to penalty rates without compensation is a cut to take-home pay workers can't afford and don't deserve.
'Cutting penalty rates will also have a negative impact on the local economy. Slashing the take home pay of workers would mean thousands of Page residents will have less money to spend in local shops and businesses,'Mr Tonkli said.
Hogan concerned
But Page MP Kevin Hogan (Nationals) has backed away from supporting his leader's call for penalty rate cuts.
'Some people work… on a Saturday or a Sunday and they wouldn't do that unless they got a penalty rate,' he told ABC radio this morning, 'and that is factored into their budget'.
'I'm also cognizant that we would never do this in certain sectors. We would never have a nurse or a police officer work on a Sunday unless there was a penalty rate applied to that – and so it should be,' Mr Hogan said.