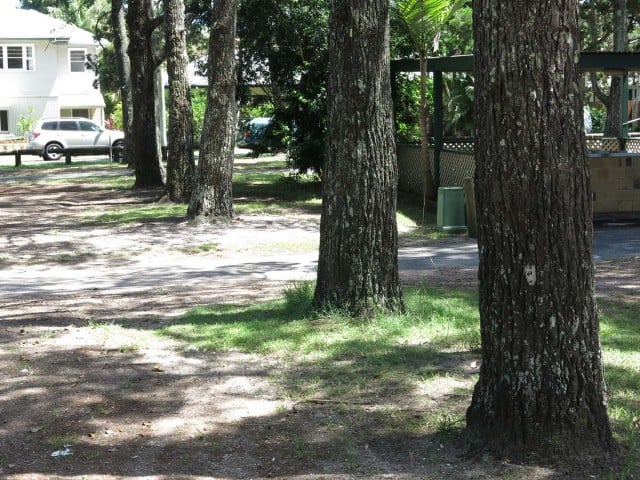 Instead of paid parking, perhaps the real elephant in Brunswick Heads is the North Coast Holiday Parks Trust (NSWCHPT).
After all, they manage the town's three holiday parks, which generate by far the biggest revenue.
Please forgive this indulgence if you have heard it before:
Eleven years ago, disgraced Labor MP Tony Kelly took control – and therefore revenue – from this council and others and handed them to a private government-run company tasked with producing profit from Crown lands.
Throughout that time, different incarnations of the NSWCHPT have thumbed their noses at a well-informed community over issues such as encroached boundaries.
The latest example is refusing to accept recommendations from a new ecology report. Trees they manage in the Terrace Park – some of which are thought to be 400 years old – need to be left alone for them to survive, says the ecology report.
It supports the views of residents, who have witnessed the degradation firsthand. Yet NSWCHPT CEO Steve Edmonds will ignore that in favour of his own 'expert' advice, which doesn't appear to have been followed anyway.
As previously reported in The Echo, the NSWCHPT do not put much back into the communities they inhabit; councils will always be the best organisation to do that.
By far the most revenue comes from the northern rivers, says www.northcoastholidayparks.com.au/page/driving-economic.
This region is worth $12.9m to them, which dwarfs the other three regions (Great Lakes $6.1m, Mid North Coast $2.3m and Coffs Harbour $3.7m). A pie graph on their 'Our Model' webpage labelled 'expenditure' claims park operations receive 58 per cent and capital works 21 per cent. And while a total of 14 per cent is spent on Crown reserves trusts, maintenance, management and loans, only seven per cent is paid to councils.
With such a passion for petitions, perhaps residents could advocate for the return of the holiday parks to Council control?
A seven per cent return for the community is very ordinary considering what appalling neighbours they are.
If Council, instead of NSWCHPT, managed the holiday parks, there would be a lot more money available for roads and infrastructure. Paid parking could perhaps be avoided.
Trees believed to be up to 400 years old would most likely be protected too and all the community angst would disappear.
Meanwhile Cr Cate Coorey points out on page two that Council has the law on its side when it comes to dealing with the NSWCHPT, yet this council majority under Greens leader Simon Richardson 'conceded to pressure from Crown Lands to expand into community land.'
The mayor and his councillors have clearly let the Brunswick Heads community down. Their negotiation skills are questionable.
Hopefully this Thursday when Council meet, they can swallow some pride, admit they have been wrong and start representing those who elected them instead of the NSWCHPT.
Getting legal advice on their position would a great start.
Hans Lovejoy, editor