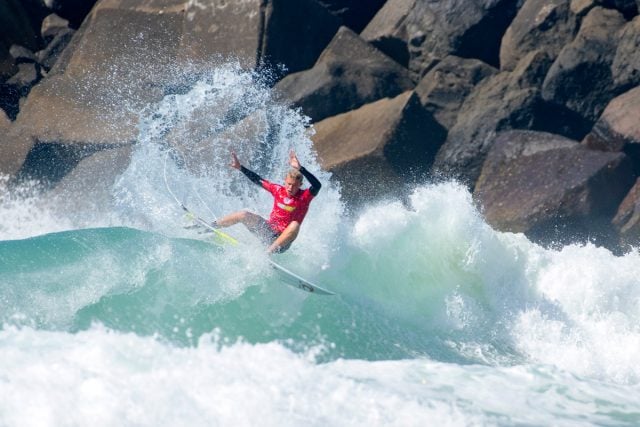 The Bureau of Meteorology predicts heavy surf and continued wet weather as a deepening coastal trough extending from south-east Queensland over the North Coast combines with a strong high pressure system over the Tasman Sea.
These systems are bringing strong to gale force winds to the Northern Rivers.
Very heavy surf, which may lead to localised damage and coastal erosion, is possible along the far north coast on Monday (October 15).
Conditions are expected to ease late Monday/early Tuesday as the trough moves slowly eastwards.
Beach conditions in these areas could be dangerous and people should stay well away from the surf and surf exposed areas.
Locations which may be affected include Tweed Heads, Hastings Point, Byron Bay, Ballina and Brunswick Heads.
Wet weather is expected to continue around the region, with rain falling in diminishing amounts over coming days.
Byron Bay is predicted to receive 20-40mm of rain today and a further 10-20mm tomorrow, Lismore and Ballina are expected to get 10-20mm today and 5-10mm tomorrow, while Tweed Heads can expect 20-40mm with 1-5mm tomorrow.
* For emergency help in floods and storms, ring your local SES Unit on 132 500.