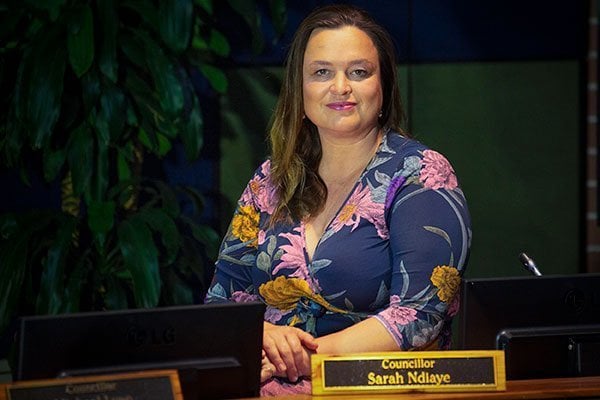 Greens member Sarah Ndiaye is the new Byron Shire deputy mayor after she was the only nominee in a council vote last week.
Deputy mayor positions across the Northern Rivers have been refreshed, with twelve months to go before New South Wales local government elections.
Cr Ndiaye won't get a pay-rise with her new title unless she is asked to step in for the mayor at any time in the next year, in line with Byron Shire policy under state government law.
Both the mayor and the deputy mayor of Byron Shire are members of the Greens, as was already the case with former deputy mayor, Michael Lyon.
Ballina Shire councillors also met last week and voted unanimously for Eoin Johnston as deputy mayor.
Councillor Johnston says he isn't a member of any political party and takes over from former Ballina Deputy Mayor Nathan Willis.
Independent Councillor Chris Cherry was re-elected as deputy mayor of the Tweed shire earlier this month and Lismore councillors elected Cr Darlene Cook.
Registered New South Wales voters will have a chance to vote for all members of local government on the twelfth of September next year.