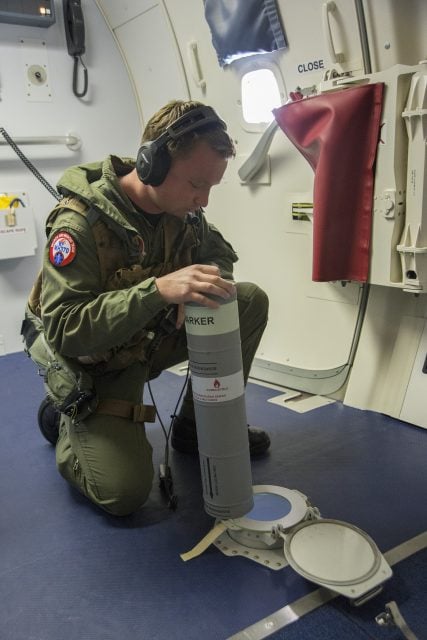 Fossicking for shells on the shore may not be the most environmentally conscious thing to do but if beach clean-ups are your thing, mind the bombs.
OK, so an 'undetonated marine marker' isn't technically a bomb but police say the one found washed up on Fingal Head Sunday was close enough for them to call in the army.
Byron Detective Chief Inspector Matt Kehoe told Echonetdaily a Fingal Head resident found the device, about a metre long, Sunday morning and took it home, despite clear warnings on the object indicating it shouldn't be touched.
The inspector said the marine marker was something the military used at sea for target practice and was 'like a really big flare'.
But it wasn't until Sunday's treasure-finder got home that they noticed the warning and rang police.
Police call army officers to Fingal Head
Inspector Kehoe said Tweed Byron police called in a specialist bomb disposal unit.
Agents soon realised the device was still active and contacted the army's Defence Explosive Ordinance Service, based in Enoggera, QLD.
Army officers arrived around 4.30pm and took the device back to the beach, where they set up a 400-metre exclusion zone before letting off the giant flare shortly before 6pm.
Inspector Kehoe said the lesson of the story was if you ever find a dangerous-looking object on the beach, 'don't go anywhere near it and tell police straight away'.
He also confirmed the device was from the Australian Defence Force.