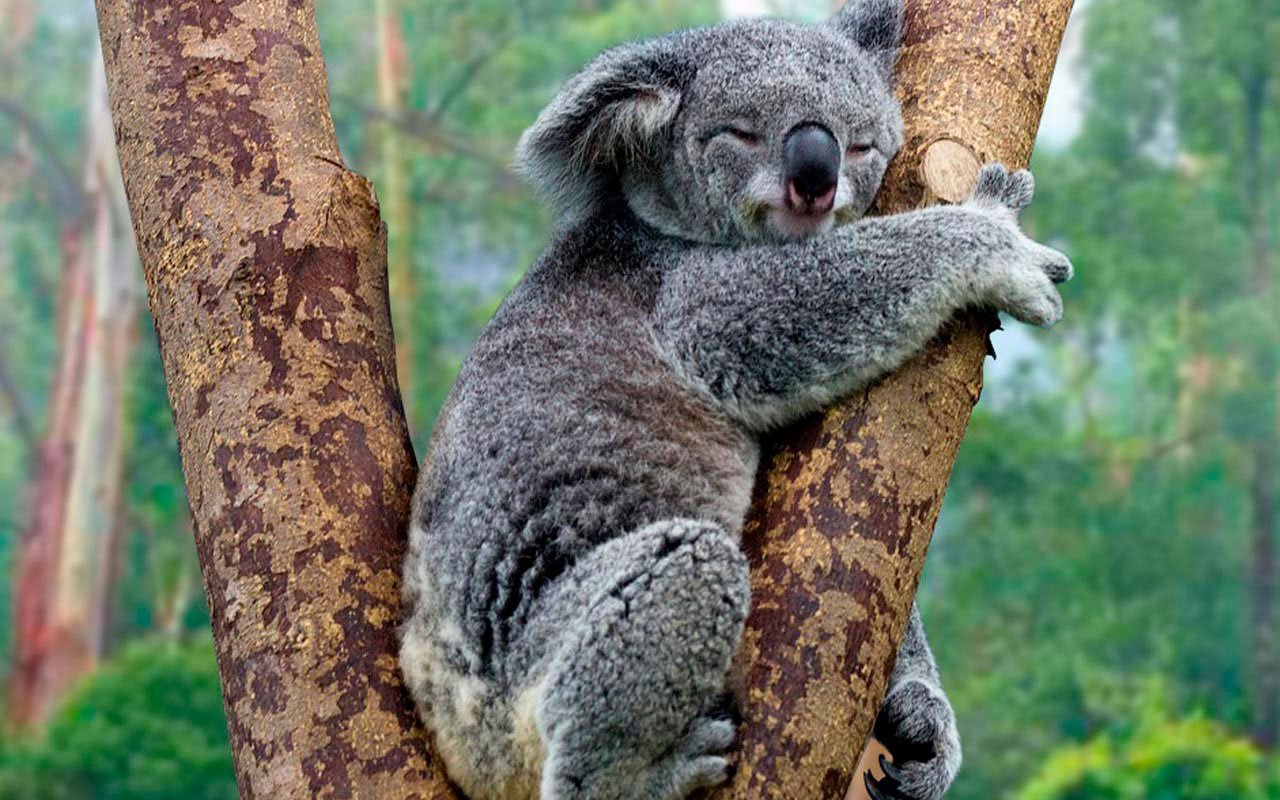 Between February and June this year, Bangalow Koalas hope to plant over 20,000 koala/rainforest trees with a goal to plant 40,000 by the end of the year.
Bangalow Koalas president Linda Sparrow says that in 22 plantings in just over two years they have planted 22,500 trees. 'We are well on the way to planting 60,000 by years end. Our goal is to plant 250,000 by the end of 2025.'
Ms Sparrow says that the more trees planted, as soon as possible, the better as koalas are suffering from dehydration, starvation and disease. 'With the constant threat to their fragmented habitat from development and logging it is imperative we address habitat loss now.
'Since the summer fires, people have a greater understanding of the need for trees. We are being approached all the time from all over the Northern Rivers and beyond to either join the corridor or assist in supplying trees.'
The group has two plantings organised for this month and they are hoping people will come along to help out.
Koala corridor is growing
Ms Sparrow says the area of planting is forever growing as she is constantly been contacted by interested landholders wishing to join the corridor. 'It has grown from Byron Bay and surrounds out towards Tenterfield, north to the Queensland border and south towards Grafton. The number of landholders is well over 70 who have either planted, have plans to plant, we are talking to or who have grant applications in.'
Ms Sparrow says they have people coming to plantings from four to five shires including the Gold Coast. 'At our last planting we had people from as far as Armidale, Uralla, Port Macquarie, the Gold Coast, Brissy and even two United Airlines cabin crew who flew from San Francisco specifically to plant!
'It is amazing stuff and with the momentum we have garnered we have no plans to slow down now. We need trees in the ground now.'
Planting is more important now than ever
Tree planting is important now more than at any other time with the amount of habitat lost as a result of the recent bushfires, and an estimated 5,000 koalas lost in NSW as a result.
Ms Sparrow says there are things people can do on a daily basis to help out the koalas. 'We must protect their existing habitat and plant so much more. We need to drive carefully in known koala areas in particular between dusk and dawn when koalas are more active.
'If you are a dog owner in a koala area please keep your dog on a leash when walking them, please don't let them roam freely off your property and if possible keep them in at night or in a contained area.
'If you sick a koala that may be sick or injured please call the Koala Rescue Line and if you have suitable land and you wish to join the corridor, please contact us.'
There will be two tree plantings this month with an event on March 28 being the biggest ever planting, with 5,000 trees.
Volunteering to plant trees
A tree plant has no weeding, digging or whipper-snipping. It's just popping tree into pre-dug holes and mulching.
If you want to volunteer an hour or so of your time, you need to bring and wear a trowel, drinking water and sunscreen as well as wearing long sleeves, long pants, gloves, fully enclosed footwear and a hat.
The next event is on this Saturday, March at 290 Binna Burra Rd, Binna Burra for a 9am start, and the following event will be on Saturday 28 March is at 90 Friday Hut Rd, Binna Burra for a 9am start.
For more information of Bangalow Koalas visit their website.
If you sick a koala that may be sick or injured please call the Koala Rescue Line, 24/7 on 6622 1233.