Eve Jeffery
The members of the Lennox Community Gardens are distressed by what they say is the destruction of an irreplaceable community asset.
The Lennox Lions Club have been given permission by Ballina Council to construct a shed within the Lennox Community Gardens licenced area at Ocean Breeze Reserve, but members of the gardens fiercely object to the project.
Garden committee president James Gatland says that the Lions Club secured a grant to construct a large shed, however, it did not have land to construct it on. 'The Lions Club approached Council and several sites were investigated. None were considered suitable. With grant funds due to expire, Council's attention turned to the community gardens as a perceived quick solution.'
Mr Gatland says the area proposed for the Lennox Lions Club shed is ideally suited for the growing of tropical fruit due to its northerly aspect and the recently constructed concrete sound wall which radiates heat and provides shelter from southerly winds. 'This unique microclimate is now home to dozens of native edible and tropical fruit trees. Some of these trees, such as the native Australian longan and Pouteria butyrocarpa, are almost extinct.'
Now complete, the orchard is intended to be held in perpetuity for the Lennox Head community. 'It is unlike any other project ever undertaken in the shire. It is truly communal, meaning that it is open and available for the enjoyment of all members of the community at all times.'
Mr Gatland says the orchard is a wonderful example of the community coming together to create something of lasting value. 'It is the culmination of volunteer labour and in-kind contributions from local individuals and businesses.'
A rescission motion for Thursday's Council meeting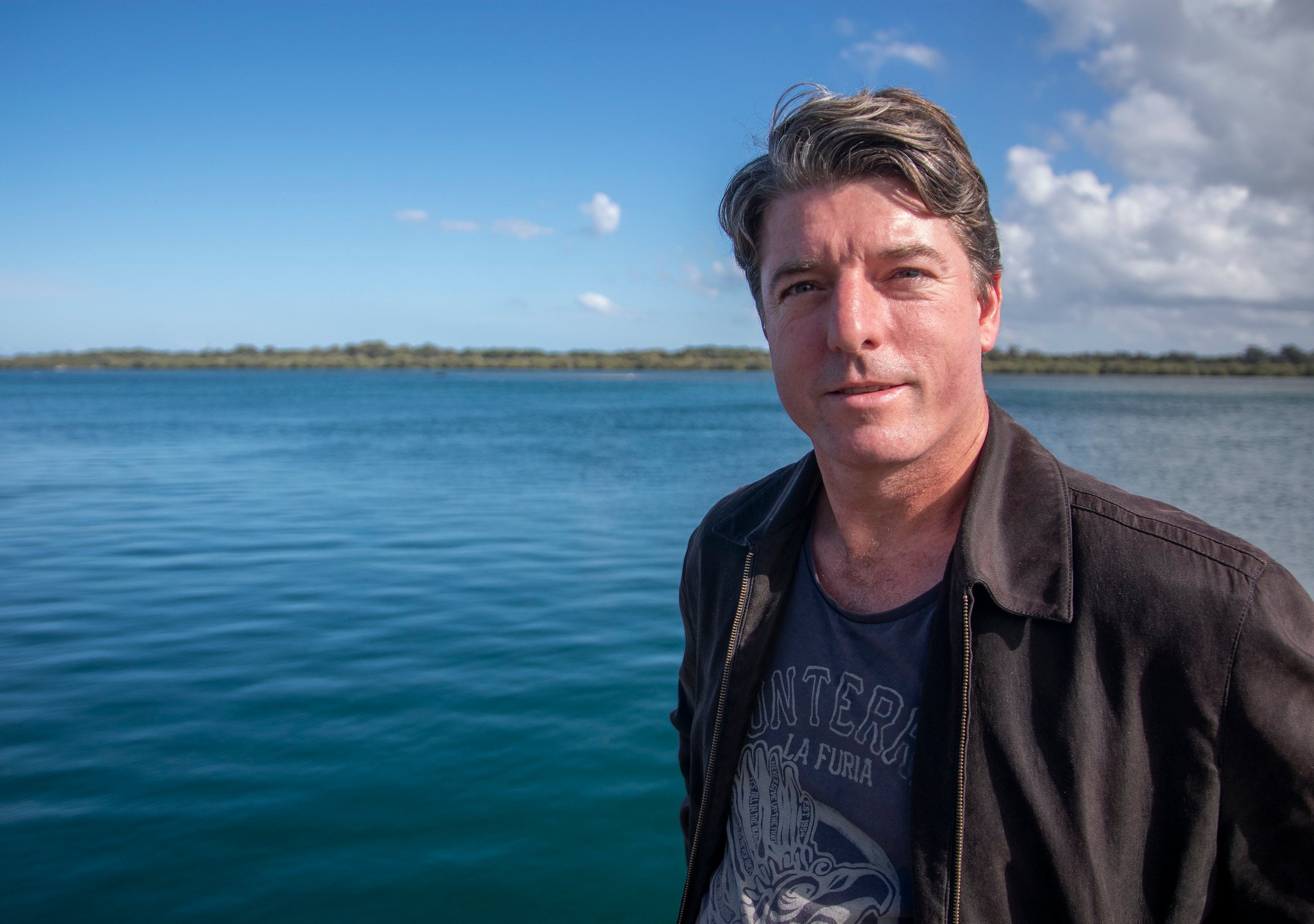 Cr Jeff Johnson says he has lodged a rescission motion for Thursday's Council meeting. 'I move that that Council staff work with the Lennox Lion's Club to submit a DA for the expansion of their current main shed/garage at the Skennars Head Sports Fields.
'It appears that the pressure to comply with a NSW Gov Grant ($26,000) and Ballina Council's inability to find a suitable alternative location led to the proposed new shed to be constructed within the licensed area of the Lennox Community Garden.
'This has been a terrible outcome for both community groups as the proposed location is where the Community Garden group have planted a tropical fruit orchard. You simply can't have both.'
Cr Johnson says that if the decision is not reversed it creates uncertainty for not only the Lennox Community Garden, but other community groups that have leases over community land. 'Council shouldn't be going against its own Master Plan and asking a volunteer group to rip up their orchard, which has been planted with the full consent of Council and is designed as a long term project for the community.
The obvious way forward is to expand the Lion's clubs existing shed at the Skennars Sportsfields to fit their larger trailer. That way both groups have their own space and there will be no conflict.
A win/win is possible
Local member Tamara Smith MP say that surely a win/win is possible where both community groups are supported by Ballina Council in a way that does not destroy the very fabric of the important work both groups are doing. 'Imposing a huge piece of infrastructure on a well-established community garden makes no sense at all – it is completely at odds with the purpose of greening and regenerating.'
'Allowing the Lions Club to lose their grant funding because there is no suitable council land for them to house the equipment they need for fundraising is also a perverse outcome.'
Secretary of the Lennox Lions Club Bill Farrow says that the Lennox Head Lions have a State Government grant to construct a shed. 'We have been talking to Council for nearly two years about a site. In January of this year Council advised that its preferred site was a co-location on the Lennox Community Gardens site. We had preliminary discussions with Community Gardens about this and on 2 February 2021 Community Gardens put forward a proposal for us to construct a 78m2 shed on their site in the area now referred to as the orchard.
No funding for extra work
Mr Farrow says the proposal from Community Gardens however requested us to not only include storage for Community Gardens in the shed – we had allowed for this – but also carry out other works (relocate solar, instal a battery, install a water tank and build an awning). We did not have funding for this additional work and advised Community Gardens of this, but offered to work with them to get future funding. 'By letter dated 8 February, the  Community Gardens responded that their position was non-negotiable. Lions could not commit to carry out work for which it had no funding.'
Mr Farrow says the Lions then went back to Council and made submissions to the May meeting of Council in relation to another site in Hutley Drive. 'At that meeting Council advised that site was not suitable but then passed a resolution that Lions be granted a site in Ocean Breeze Reserve.'
Mr Farrow says that in response to a rescission motion, Council officers have now indicated that there are two possible sites for our shed, on the Community Gardens site, and on the Skennars Head Sports Field where we currently have a (too small) lean-to. Each site has issues. Either site is acceptable to us subject to issues being resolved.
'Resolution of a site is very urgent due to a time limit on taking up the grant – we need a site approved by end of July.'
Encouraging community ownership
Mr Gatland says that Council's Climate Change Policy clearly expresses the importance of encouraging community ownership of and participation in climate change action. 'By their very nature, community gardens sequester carbon by the planting of trees and building of soil. They also provide the added benefits of reducing; soil erosion and run-off, the need for mowing and spraying, and food miles associated with transporting food. '
The gardens committee says that security of tenure is a fundamental requirement of a community garden. 'To carry out a long-term project such as a public orchard, one must have the assurance that it will not be forcibly removed to make way for development,' says Mr Gatland. 'Projects such as orchards are planned months, sometimes years, in advance, and the rewards take years to materialise.
'By the simple act of debating the potential to remove the orchard, Council risks undermining the wider project. In order for Lennox Community Gardens to continue to attract sponsors and volunteers, Council must provide certainty that their donations and labour will not be in vain. And there has never been a more important time for certainty.'