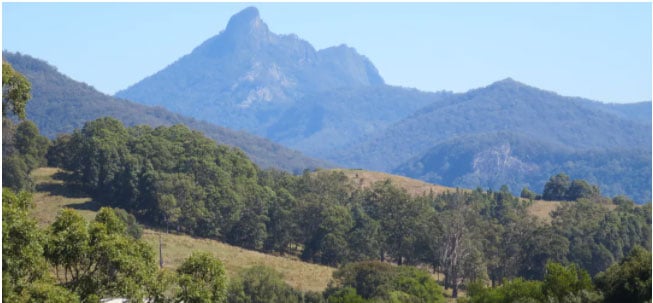 Tweed Shire Council is seeking financial support from the State Government to fund the business case for the proposed affordable housing concept of Wardrop Community Village.
The proposal created significant debate at the last Tweed Council meeting (15 July, 2021) as councillors looked at the time frames for the Affordable Housing Strategy that the council currently has in development not being due for several years.
'The Demand for social and affordable housing in the Tweed is well above the NSW average. Australia wide, government-housing policies have been unable to halt the rising rate of mortgage and rental stress. Homelessness is increasing and COVID unemployment is driving even more people into housing stress,' states the justification for Wardrop Community Village.
'A business plan will determine the viability of the project and the level of rent required to cover all ongoing costs. There must be no continuing burden on ratepayers. The lower rent in Wardrop Village will release discretionary spending of $100 per household, per week into Murwillumbah and wider Tweed economy,' it claims.
Tweed Council have stated that they will provide the land, valued at $800,000, for the possible development and that they have provided an initial concept plan at Council's cost of $90,000.
However the staff report pointed out that pursuing the project further would 'require detailed analysis, including consultation with third parties, in order to determine accurate costing, timeframes and feasibility information required to develop a comprehensive business plan'.
The motion put forward by Councillor Ron Cooper (Independent) was to ask th4e state government fund the business plan.
'If the State Government refuses to fund the business plan then this doesn't go ahead,' said Cr Cooper
Councillor Pryce Allsop (Conservative) called the Wardrop Community Village proposal a 'utopian dream' and put forward an amendment 'that Council suspends the project until finalisation of the Affordable Housing Strategy so it can be considered against and in light of any other action from the strategy'. This was seconded by Councillor Warren Polglase (Conservative).
'Firstly lets find out what opportunities we have with an affordable housing strategy,' suggested Cr Allsop.
'The amendment gives us breathing space,' said Cr Polglase. Cr James Owen (Liberal) agreed saying 'this could be one way to address it but there could be others. It would be good to look at it in the broader context.'
However, Mayor Chris Cherry (Independent) preferred councillor Coopers proposal saying he's 'not trying to push it through no matter what. He's saying lets do the sums and see if it will work'.
'What Cr Cooper has been proposing is one part of a bigger solution,' said Councillor Katie Milne (Greens).
The amendment put by Crs Allsop and Polglase was lost with Cr Owen in support. And Crs Cherry, Milne, Cooper and Byrnes voting against.
The original motion to write to the State Government to request that they fund the business case was carried with the support of Crs Cherry, Milne, Cooper, Owen and Byrnes.
Cr Owen said 'I'll support this now the amendment has been lost. I actually suggested we do this about 18 months ago. I foresaw there were going to be significant costs for a business case and that's why I am happy to support this now. Lets see what the State Government have to say about it'.
Councillors Allsop and Polglase voted against the motion.
.