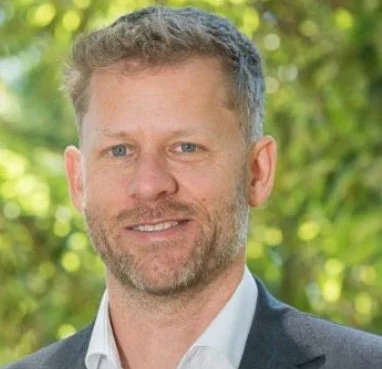 Byron Shire Mayor Michael Lyon is refusing to join other health, political and community leaders in calls for people to receive a COVID 19 vaccine.
Whereas Greens Member for Ballina Tamara Smith and Country Labor Member for Richmond Justine Elliot have both called on their constituents to get vaccinated if they can, in line with advice from most health experts, the Byron mayor told Bay FM Community Radio this morning he felt vaccination was a personal choice and wasn't prepared to campaign for or against it.
The interview was heard shortly before the daily NSW media conference, where the state's chief medical officer said twelve people had died with COVID-19 in the reporting period to 8pm 26 Sunday.
None of the people who died had been double-dosed with COVID-19 vaccines; five had received one dose.
Around the world, as vaccines have become more available, the numbers of people dying with COVID-19 clearly support a common description: 'the pandemic of the unvaccinated'.
Byron mayor prioritises 'personal medical choices' over pro-vaccine campaign
But despite a need for global cohesion on public health perhaps not seen since the AIDS epidemic, Byron's mayor doesn't think it's his place to advocate for COVID-19 vaccines.
'I don't presume to tell people what to do with their personal medical choices,' Cr Lyon told Bay FM* Above the Fray host Fernando de Freitas on Monday.
'Now, that may not be a popular position but that's the position that I have, it's how I feel about it,' Cr Lyon said.
'I don't tell my friends or my family to get vaccinated and so I'm not going to tell people I don't know, or encourage them if you like, or however you want to frame it,' he said.
'I'm not going to shame them, or bully them or push them or tell them that, you know, they're letting us all down, it's just not how I engage'.
Cr Lyon said he was 'here to represent everyone' and to keep an 'open dialogue with everyone'.
Council welcomes more local access to Pfizer, requests state vaccine hub
Late last week the Byron Shire Council issued a media release in response to the local government area being singled out as having one of the lowest vaccination rates in NSW.
First dose rates have steadily increased in the shire throughout September, passing 60% of eligible recipients last week, but have consistently been lower than neighbouring LGAs.
As of 22 September, less than 35% of eligible people in the Byron Shire were double-dosed.
Mayor Michael Lyon said the council had been concerned about lack of access in the Byron Shire to the Pfizer vaccine, which he said was only available from some local doctors.
'We were really pleased to hear that Healthy North Coast has secured a lot more additional Pfizer doses to GPs in the Byron Shire, with its data showing people want the vaccine and that levels of vaccine hesitancy in Byron Shire are over-stated,' Cr Lyon was quoted as saying.
Healthy North Coast is the agency contracted by the federal government to distribute COVID 19 vaccines, as distinct from the Northern NSW Health District, which is a state government body offering vaccines in hospitals and dedicated vaccine clinics.
There are state-run vaccine clinics in the Lismore, Tweed and Ballina LGAs.
But despite the state premier publicly singling out the Byron Shire recently for low vaccination rates and calls from both Ms Smith and the council for a mass vaccine hub in the LGA, no such plans have been announced.
'Ensuring the shire has sufficient doses of the Pfizer vaccine is a simple way of turning the numbers around,' Cr Lyon said last week.
'While we are painted as anti-vax, it is clear there are still many residents wanting to get vaccinated who have not been able to access this easily,' he said.
'We have been very open with NSW Health, offering to set up one of our venues like the Cavanbah Centre for a walk-in vax hub.'
Regional travel allowed at 80% vaccination rate
The mayor said the council expected a surge in visitor numbers to Byron after the Sydney lockdown was lifted.
In Monday morning's state media briefing, Premier Gladys Berejiklian announced an updated 'roadmap' out of the pandemic induced lockdown.
Ms Berejiklian said many restrictions would be eased for double-dosed people once they represented 70% of the eligible population, a target expected to be reached by 11 October.
But she said people in Greater Sydney wouldn't be allowed to travel freely to the state's regions until an 80% figure was reached, probably by the end of October.
Mayor says Sydneysiders will 'bring COVID with them'
The slight change in plans seemed to signal an acknowledgement of regional concerns, such as the cross-party letter sent from state political representatives on the Northern Rivers last week calling for a regional roadmap to give regional residents more time to get vaccinated.
But it fell short of setting separate targets for regional or any other vulnerable populations, such as those with disabilities and First Nations communities.
Last week the mayor said the council expected Sydneysiders would 'bring COVID with them' once they were allowed to come to the regions without permits and that the community hadn't received the tools it needed to prepare itself in time.
'We could also find ourselves in the situation where, because of high COVID cases we are put into a local lockdown and the impact on businesses, our border bubble with Queensland and even our Council projects could be disastrous,' Cr Lyon said.
'I expect this is a key concern for our neighbouring shires because as we all know, COVID does not respect borders,' he said.
* Mia Armitage is a Bay FM member. To hear the full interview with the mayor on Above the Fray, check out the episode aired 27.09.21 via the station's program guide.