Councillors and members of parliament from across the region are calling for greater restrictions on who can come to the Northern Rivers, and other vulnerable regional areas, from COVID hotspots in NSW. The call is not new but has gained momentum since the Byron and Tweed Shires have been thrown back into lockdown again following a woman who worked for a production company filming I'm a Celebrity … Get Me Out of Here! Breached her travel exemption permit visiting businesses in the region and while infectious with COVID-19.
'The actions of one person have thrown around 130,000 people into lockdown across Tweed and Byron. Businesses that just stocked up to finally make some money during the school holidays have been left stranded,' Chris Cherry, Mayor of Tweed Shire Council told The Echo.
'It is incredibly frustrating to see this happen. The systems were in place that should have ensured the crew member did not come into contact with the community. I think if a company gets a permit for their workers to come to our region it is very much their responsibility to ensure their workers adhere to those restrictions.
'People do not realise the extra implications this has on the border zone. This now means our teachers and construction workers are again locked out of their jobs in Queensland. Hopefully this will only be for seven days, longer would obviously be even more devastating.'
Tweed Councillor James Owen has slammed a television production company and a crew member on the ITV show 'I'm a Celebrity Get me Out of Here' for their actions which have put the Tweed Shire back into lockdown and caused the tightening of NSW / QLD border restrictions.
'I welcome the news that the individual has been charged for failing to comply with the health directive, but it is too little too late. The selfish actions of this individual, and lack of action and oversight by their employer, have plunged Tweed Shire into lockdown. People are furious, and rightfully so. I am furious,' he said.
Ring of steel?
'The Cross Border Taskforce is calling for a much tighter control on the permit system for people from COVID effected areas coming to the Northern Rivers,' said Mayor Cherry.
This call for stronger action on who is allowed to come to the areas has been supported by other local councillors from Byron and Ballina shires as well as local MPs for Ballina, Tamara Smith (Greens) and Lismore Janelle Saffin (Labor).
Ms Saffin wrote to NSW Deputy Premier John Barilaro on 20 September regarding the need for a regional road map with protections for our LGAs, including Tweed and Byron.
'Mr Barilaro responded the very next day with a hook-up for regional and rural MPs and is listening to concerns,' she told The Echo.
Ms Smith said that she had raise the issue of tighter restrictions directly with the Health Minister.
'We need tighter restrictions on permits to regional areas for the next 4–6 weeks while we get our vaccination rates up,' she said.
'We also need heftier fines for non-compliance. Those workers who get a permit are expected to stay at home except for work. If people breach that I believe they should be fined heavily and that their employer should also be held responsible.'
Not worth the cost
Byron Shire Councillor Cate Corey has emphasised that the cost to the local community of people bringing COVID here is greater than the benefits.
'Until we have reached a point of collective immunity where the disease has limited opportunity to spread they shouldn't be coming here and doing business; the risk is too great,' she told The Echo.
'Yes businesses bring money and jobs to the region but if people get sick (and potentially die) and we keep having lockdowns then any economic benefit is immaterial as it cannot outweigh that kind of damage. Thirty or forty people getting work on a film shoot doesn't trump hundreds of people not working because businesses are closed, not to mention the anguish people are experiencing from losing their income and being locked down.'
Ballina Councillor Jeff Johnson said 'I think it's disgraceful that someone who clearly isn't an "essential worker" has been allowed to travel to our region at this point in time from Sydney, that is currently in lockdown and experiencing over 1,000 cases per day. The massive economic and personal cost that these lockdowns have on people is beyond words. To have that all put at risk at this stage given how contagious the Delta strain is, and the fact that vaccination rates in the Northern Rivers are below the state average is outrageous.'
Ballina Councillor Keith Williams is currently in isolation and his business is closed because he's a secondary close contact as a secondary contact from a Ballina Airport worker.
'Although I am temporarily inconvenienced, I remain appreciative of the staff at the airport for maintaining such a safe site,' he told The Echo.
'I am in no doubt that the reason Ballina was not placed into lockdown is the steps they have in place at the airport, and the faith NSW Health have in those procedures.
'What I can't understand is, how was this person essential to the production? Did anybody bother asking this question before a permit to travel was granted?' said Councillor  Williams.
'The broader question of whether this type of TV production should be allowed is more difficult. We do need to maintain some level of economic activity. If there is isolation and testing it may be able to be done safely. It clearly wasn't in this instance.
'I would rather see the focus on employing more locals on these productions. Why can't a local person do that job? Why do you need to import them from Sydney?
'We definitely need much tighter restrictions on who can travel here. We need our own "ring of steel" for the Northern Rivers to enable the bubble with south east Qld to work. That's our most vital economic connection at the moment,' he said.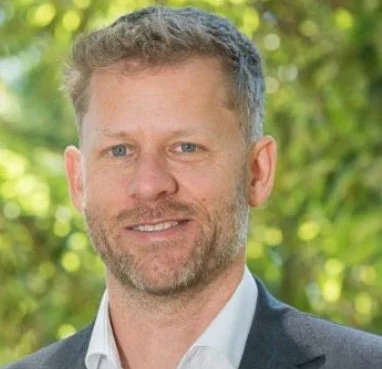 Byron Shire Mayor Michael Lyon told The Echo that the State government needed to tighten up the testing for people coming to areas where there was little or no COVID-19.
'They [TV workers] are not essential services, and glaringly, they don't have to be to get permits for their workers. They only need to show that the work cannot otherwise be done from home,' he said.
'There should be tighter restrictions as we have been calling for, for weeks now. There should be requirements for a negative test prior to arrival. This lady was only picked up because the film industry has such strict testing regimes. The lady was not sick. The State Government demands no such testing on the other people coming from areas in lockdown to our region for the variety of reasons that you can be permitted to travel here.'
Community angry at being placed at risk
'It is certainly disappointing to see gaps in the rules that allow the safety and security of our community to be threatened unreasonably,' said Deputy Mayor Ballina Shire Council Sharon Cadwallader.
'When we see so many of our community events cancelled causing the loss of fund raising opportunities that support charities and families, it hardly supports our hardworking volunteers and certainly, in my view, doesn't align with the value placed on making a TV series.
'Understandably many of us are angry that no consideration has been given to the risks in allowing people from known hotspots, with no worthwhile reason, to enter our community,' she said.
'With so many businesses unable to trade, students unable to attend schools and loved ones unable to be visited by their families in aged care facilities it begs the question, why would this be allowed?
'Urgent tighter restrictions need to be applied to keep our Northern Rivers Communities safe, particularly over this critical time, before acceptable vaccination rates have been reached.'