Councillors finally 'got there in the end', interim Mayor, Michael Lyon, told an exhausted audience after many hours of confused meandering at last Thursday's Council meeting.
A development application (DA) for six farmstay cabins and a central facility at the southern end of Saddle Road was approved, as per staff recommendation and conditions, yet the bulk of debate centred around road access to either Gulgan Road, near Uncle Tom's, or Saddle Road itself, which has a dangerous intersection on the crest of Mullumbimby  Road.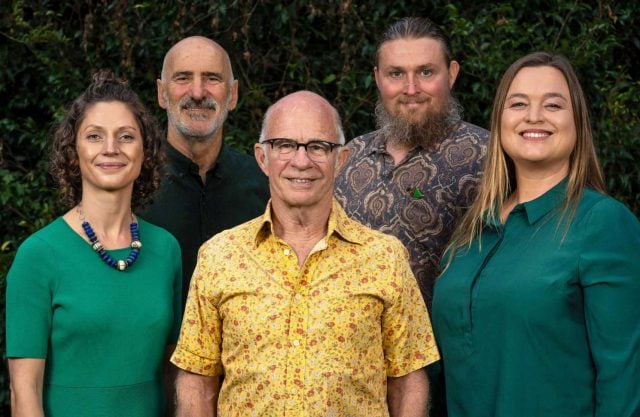 The DA is associated with Greens Council candidate and keen Council watcher, Matthew O'Reilly.
His family business, Koresoft Pty Ltd, has been pushing through numerous DAs at 219 Saddle Road, which are all yet to be built.
They include farming, a dual occupancy dwelling, a garden centre (including landscape and nursery supplies), an agricultural processing shed, and a roadside stall.
Mr O'Reilly told The Echo the DA for the cabins was the last of the planned DAs by Koresoft, and works will commence once Gulgan Road has been upgraded, as per RMS approvals.
Previously deferred
Councillors had previously deferred the decision to 'investigate traffic and access issues on the site'.
Yet during debate, it became clear that the advice was either deficient, or the ability by councillors to understand the said advice was deficient.
Cr Cate Coorey made the point during debate that RMS advice had not been sought on the DA, nor had it gone to the local traffic committee (LTC).
That aspect was not included in the staff report, for an unknown reason.
The staff report reads, 'Council's Legal Services team sought external advice on the issues generally and on the Applicant's legal advice'.
Want to see that advice? Nup. It's confidential, say staff, which means the public remain in the dark as to what legal advice councillors were relying on.
So the councillors plodded awkwardly onwards – for hours – which included numerous amendments by almost all councillors being painfully drafted on the fly.
Motions everywhere
Conservative Cr Alan Hunter had a crack, as did Labor's Cr Spooner, who moved an amendment of refusal based on the safety issues (supported by Cr Hunter).
Cr Coorey put forward a motion to defer, pending advice from RMS. Cr Cameron had a motion too, similar to Cr Coorey's.
At one point, Mayoral seat-warmer, Michael Lyon, perhaps reflected everyone's sentiment when he said, 'Sometimes you just don't want to be chair of these meetings'.
He also apologised a few times to the chamber, and at another point reminded Cr Hackett what they were actually debating.
In the end – and thankfully there was one – a motion to support the staff recommendation was put forward by Cr Coorey, which was supported four votes to three.
Those in favour were Crs Coorey, Martin, Hackett and Cameron, while those against were Crs Lyon, Spooner and Hunter. Cr Ndiaye (Greens) was absent owing to a 'significant non-pecuniary interest'.
Mr O'Reilly later told The Echo the DA approval requires him to use Saddle Road as an entry/exit point for those occupying the cabins, adding his preferred option was Gulgan Road, given he had RMS approval.
'I'll have to widen and bitumenise between 250 and 400m, and put in lane markings and a street light'.
A raised concrete island in Saddle Road to prevent vehicles turning left is also a DA requirement.
'My understanding is that requirement has never been imposed on anyone before', Mr O'Reilly said.
Communication?
He added that communication between himself and councillors on his DA had been non-existent for some time.