Now that the pesky election is over, it is time to return to the most important issue of our time.
The flood. (Of course, I actually mean a climate change induced catastrophic weather event).
There are two classes of people in so many aspects of life – those who inherit and those don't, those who think and those who voted for Clive Palmer, and those who like doof and those who still listen to the Eagles.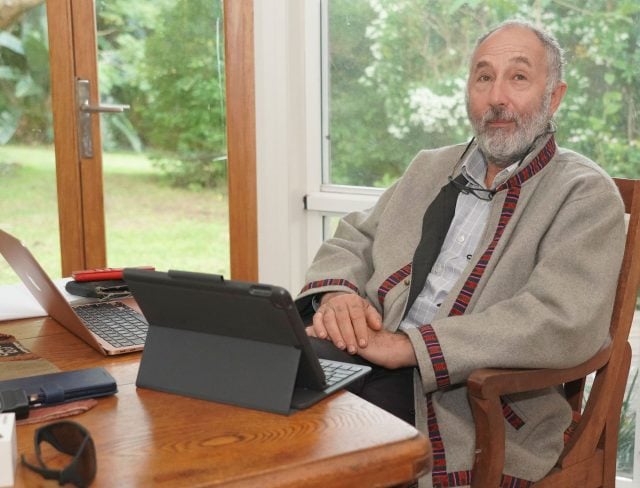 But in the sodden floodplains the divide among those affected has never been clearer – those who were insured, and those who weren't, renters and owners, Lismore LGA and everywhere else.
The trauma for the insured is eased by the promise of repairs (eventually), months of accommodation (somewhere) but tainted by the fear of the size of the premium next year. The trauma of the uninsured is exacerbated by the prospect of living in a plasterless wasteland with tangled extension cords and no dunny walls because they couldn't afford the absurd premiums to protect their biggest asset in the whole wide world.
It does not have to be like this.
My first column for The Echo was about the National Vaccine Injury Compensation Scheme – an insurance safeguard scheme for the risk of adverse reactions – proving the USA does still have remnants of good ideas just sometimes. Well, guess which country also has had a government flood insurance scheme so that all households can be covered for flood for under $1,000 per year? There is no prize for answering – the land of the free and guns and Trump.
Since 1968, an (albeit imperfect) scheme called the National Flood Insurance Program permits whole regions to opt-in, in exchange for commitments not to build any further in flood zones.
Insurance becomes a compulsory addition to all loans in flood affected areas. Mostly the scheme has been self-funding, and after some disasters (Katrina/Sandy) the government had to bail it out.
Australia has its own absurd mini version, but only for flood and cyclones in Northern Queensland.
The Australian Government has committed $10B to support private insurers lower their premiums. Classic neo-liberal profit-based non-solution that makes insurance companies salivate, and makes the USA system appear positively communist. But we have to look after our redneck rump.
Usually, mutual insurance suggestions like this get howled down by those who argue that this would just lead to more building in the floodplains and the whole scheme would thus collapse under the weight of increasing claims by swamp dwellers. Think West Byron. But the USA scheme effectively addresses this. Win/win, I reckon.
And the truth is that there are no other viable alternatives that I have seen. I'd imagine repairing in 'flood-proofish' materials could be incorporated as a condition of insurance.
And some house raising and buybacks where possible.
But imagine if every house could be insured for flood for $20 per week and it was compulsory if there was any sort of mortgage. The economy of scale might just mean that the burden of flood is shared amongst many, not a lottery lucky few. For those who say it may lose money – well that's maybe right. But think of the total the governments are paying now by way of grants and loans and subsidies.
My heart bleeds for those looking for rental accommodation post-flood.
The squeeze is a real crisis, nation-wide, but nowhere as keen as here. There are dozens of applicants for every house, and the prices seem to be based on over $300 per bedroom.
Pretty shit if you are a family. Profiteering is rife and my friend, sole parent and Lismore poet, Rebecca Rushbrook, wrote so beautifully on this recently in her poem When You Raise the Rent.
'When you raise the rent,
the extra dollars you have to spend
leave me holding my breath in the supermarket.
Leave me gluing together broken shoes for the third time.
Leave me keeping the heater packed away on the coldest day of winter'.
Again, it does not need to be this way. A free market can and should be regulated in emergencies. After all, there was a partial ban on evictions during COVID. There should be an immediate moratorium on rent rises from pre-flood unless the landlord can show the Tribunal that there are exceptional circumstances. I have heard landlords say "that is bullshit, we will just sell then". Well, good. Maybe there will be a few more houses on the market.
Finally, there is the great geographic divide. No-one doubts that more houses went under in Lismore than anywhere else. But that should not be a determinative factor in the grant of aid or mitigation works.
A ruined house is a ruined house even if it is on its own in Burringbar, or destroyed by mud in Huonbrook.
There may be dirt moving works needed in South Golden Beach as well as North Lismore. It feels like so many folk are being forgotten in Murwillumbah and Ocean Shores and Coraki when the focus remains so one-town centric.
I love Lismore, we lived in South, right on the river when our children were primary age in a house that could never go under. Until it did this time. The river was our pool. But surely, the only rational basis for distribution of aid is need, and bang for buck not LGA.
The divides of insurance, ownership and location are usurped, naturally, by our unity and goodwill. Mostly, the insured help the uninsured, landlords are decent to their tenants, and Lismorons are just as loud about a fair spread of aid.
And as I write it is still raining here. Our bore, until now always 80ft down has been bubbling near to the surface for three months. To walk to the avocado tree requires flippers to stop sinking. My eyes are mouldy.
Is there an opposite to a rain dance?