It was a united Tweed Shire Council (TSC) that strongly opposed the state government's move to reduce developer contributions to local councils. The TSC is also seeking to unite with other local councils to reject the State government's proposal. 
The State government has put forward changes, that would see developers not longer paying infrastructure contributions to local councils in relation to their developments in response to the NSW Productivity Commissioner's findings and recommendations of the infrastructure contributions system in NSW. 
'One of the major impacts was the proposal to exclude Councils from including the costs of community facilities (community halls, libraries, sports buildings etc.) by applying the "Essential Works List" [EWL] to all Contribution Plans. This meant Councils will no longer be able to use contributions to fund infrastructure supporting "general population" growth (such as community facility buildings).'
The Tweed Council staff report highlights the challenges that the community will face if the council no longer has the funds to build community facilities. 
'Council does not support extending the ban on funding Community Facilities such as community centres and libraries through section 7.11 Plans from the EWL. Such a decision will result in a shortfall of valuable community facilities,' states the staff report. 
'The justification based on NSW Productivity Commission considering community facilities "general costs that are driven by population growth rather than development contingent" requires further clarification because generally if there is no development generating population growth, then there is no demand for additional community facilities, or for that matter any other infrastructure. Reference to Councils being able to borrow more to fund such facilities based on a possible but unspecified change to rate regulation is a high-risk proposal for Councils.'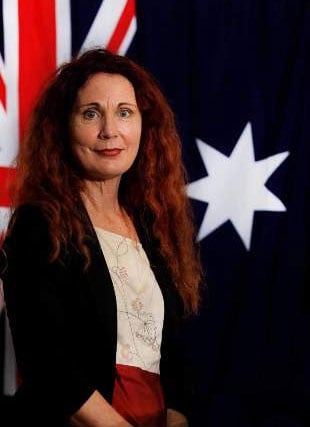 Councillors reject state governments recommendation
Mayor Chris Cherry (Independent) moved a motion to support the staff response to the Department of Planning and Environment as well as make representations to Northern Rivers Joint Organisation of Councils (NRJOC), Local Government NSW (LGNSW) and write to local members to advocate on local councils' behalf on this issue.
'Reading the staff submission there are very, very strong concerns to the idea that the state government would like to reduce the costs to developers when they're doing developments in our areas,' said Mayor Cherry. 
New development creates new demand
'The idea of us not being able to charge contributions for the construction of community facilities has really big impacts in our Shire because obviously, a new development does create demand for new facilities. I think it is very important that the construction costs of those new facilities are not left to the existing ratepayers to pay. I think it is also important that contributions come in from those who are creating that need. I think that is a really important point that government needs to understand and I think that our submission says it very strongly.
Screwing local government
Councillor Warren Polglase (Conservative) who seconded the Mayor's motion was adamant that the council fight the recommendations.
'This is the State government screwing local government. They really are, we wouldn't have half the things we've got if it wasn't for the contributions. We need to be very strongly lobbying. This affects all the Northern Rivers councils… [The NRJOC] have a role to play in being able to force this contribution issue because there is no way known that we can accept these drastic cuts to infrastructure. Because the benefits come as we grow, and we are a growth council. And here we are expected to put the axe through some of our projects which community want, for example, libraries, playgrounds, community centres, all have come from developers contributions. Even bus shelters, contributions to civic buildings. They have all come from developers' contributions,' said Cr Polglase. 
'They [the developers] get the benefit of council having good community facilities, therefore they have a responsibility to meet that costs. And this council has used that money in a proper manner to provide these facilities that has enhanced our community and our council. I am strongly dead against this proposal being put up; the state government is trying to screw us down.
'Where are we going to find the money in the Northern Rivers? We've all been wiped out by floods, COVID's destroyed us. Where's the money going to come from? Rate peggings in place, 1.7 per cent. It won't even cover the wages increase. So where is the money going to come from? We won't have any money to do infrastructure. 
'Therefore we need to get out there and beat the drum, rather loudly. Let them know we are not happy. We should put the pressure on really hard. We've got Kings Forest and Coboki [developments and there is] enormous money that could be generated that could provide additional libraries, sporting grounds and all those things that may not happen. If you adopt the Queensland proposal the proponents are obliged to provide those things [community facilities] at their cost…
'It will drive this shire backwards if we don't get this money that we are entitled to have.'