David Warth is an environmental filmmaker based in Byron Bay and running as an Independent for the federal seat of Richmond.
Bay FM Community Newsroom host Mia Armitage interviewed Independent candidate for Richmond David Warth live on-air on Friday 6 May in the first of a series of interviews with Richmond candidates. To follow is a transcript of that interview, which you can hear here.
You can also hear David Warth in person with at least eight of the other nine candidates for the seat of Richmond at a Meet the Candidates forum in the Byron Theatre on Monday 16 May from 6pm.
Anyone wishing to ask a question of candidates on behalf of a group or cause related to federal policy is invited to submit details to [email protected].
Tickets are free and available via the Byron Theatre online.
A passion for the environment
MA:   David Warth, I've had a look at your website, you've got a website that shows us some of the work that you've done as a filmmaker, and you've specialised in filming wildlife. So, some beautiful footage that you've done over many, many years now, I'm assuming that you are a passionate lover of the environment and I'm wondering if that's going to be a significant focus for you as a candidate?
DW:  Oh, absolutely, Mia. Basically I've lived in the environment, out in the wilds, most of my life. As a young person, I was taken hunting by my father and that didn't last long because I love the animals so much that I just stopped and then he stopped, which was very interesting.
But yeah, I'm very, very environmentally focused. Interestingly enough, I've had some top scientific advisors for my films, which have given me deep insights into climate and environment, and this I will be talking about, actually, tonight, I'll be talking at Lennox Head Cultural Centre, about that and my campaign, also showing a film, Rainforest: the Secret of Lif eand then at Mullumbimby RSL, as well, on Saturday night at 6:30. I'm deeply aware of environmental issues and that will definitely be a very, very strong point in my campaign.
Preference deal with Informed Medical Options Party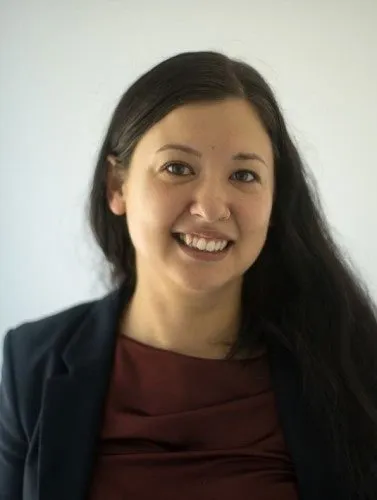 MA:   I've also seen that you and another Byron Shire local candidate, her name is Monica Shepherd, and she's representing the Informed Medical Options Party, the two of you have teamed up to trade preferences on your how-to-vote cards, is the connection between you two purely based on concerns around public health orders introduced in the pandemic? And how do you describe the differences between you as candidates?
DW:  Okay, so Monica is a fabulous candidate. She's 100% for the community, as I'm 100% for the community, and this is why I'm standing as independent: we don't have the same agenda.
I'm very concerned about our freedoms, that's a very strong point with me and I feel that everybody has the right to make their own decisions about their health and so that's where I stand strongly on that. Monica is more focused on that, I've got a very broad range of issues that I want to cover, I want to actually stand for the whole community, everybody, bring the community together.
We have a wonderful community here, the depth of talent and the love and the capability here is remarkable and I think we could actually lead the world from here. So my focus is very broad. It's to get this community united to decide what we want for the future, and then act on it and I will take that to Canberra and I think that's, that's it.
But Monica is a wonderful candidate. She's 100% for the community. So I'm totally supportive of her too.
MA:   Let's just stay on the topic of the public health orders just for one more question, considering most of those rules and mandates introduced in New South Wales, at least, have either long been gone, or they've recently dropped them, aren't you flogging a dead horse, so to speak, when you campaign on ending those, particularly here on the Northern Rivers?
DW:  Well, we do have a little respite at the moment, but you've got to realise that the state premiers in Victoria and Queensland have extended their emergency powers beyond the election. So, it's not necessarily over yet. You know, with any sort of issue, you can't just say, oh, good, that's over, because nothing ever really is over. You've got to actually just keep monitoring the situation. So that's where we are. It's not a dead horse that's being flogged, it's actually a basic human right, that we're both very concerned about.
On Assange: would join parliamentary friends group
MA:   You heard earlier on in the show, we heard from John Shipton, the father of detained WikiLeaks founder Julian Assange. Just briefly, what's your take on that situation, on the predicament facing Julian Assange? And would you be, if you got in, would you join that parliamentary group* in support of his freedom and bringing him back to Australia?
DW:  I absolutely would. I find this absolutely atrocious. The amount of censorship and canceling that's going on is just disgusting and this is something I'll be very, very strong on. Julian revealed the truth. Now that should not be something you go to jail for, and something that you get canceled and something that your life is ruined for. You know, there are people who are concealing the truth, who are free walking around the streets of Australia today and they've been protected whereas somebody who has revealed the truth is now having his life ruined. This is intolerable. So yeah, I'll stand very strongly on that.
Backs calls for federal ICAC
MA:   I'm wondering what your views are on some of the other topics that are dominating mainstream media coverage of the federal election campaign. So, the cost of living, for example, with inflation having reached more than 5%, but wages only 2%. And climate change, of course.
DW:  Yeah, yeah, we have many, many issues that are coming up now and they're in our face. There's no more ignoring them. Cost of living is horrendous. Wages are not keeping up with it. We've seen the nurses going on strike, our wonderful frontline workers that the major parties made such a hoo-ha about, how wonderful they were and everything. But when they wanted some decent pay, and some good resources, and their staffing levels brought back up because they lost so many staff over the pandemic? No, the answer was no and this is ridiculous. Corporations have had massive handouts from the government, which I find very dubious. So, I'm really going to look very, very carefully into all these handouts. Billions of dollars.
MA:   Yeah, so to just jump in there, I'm reminded of calls for a federal ICAC, Independent Commission Against Corruption. You're talking about handouts there. We might think of what's called sports rorts and other accusations of grants rorting, pork barreling if you like, or some people have made accusations about corruption. So is a federal Independent Commission Against Corruption something that you would back?
DW:  Oh, of course, of course, why we haven't got one and why we haven't got a really powerful one, is- we probably know why we haven't got that. And that's the trouble with this government and the opposition's not moving very well on that either. As an independent, I'd be very, very strong on that.
We need accountability. You know, anybody that does something has to be accountable for it. And we're seeing all sorts of very strange things going on and we're still talking about an ICAC and Labor said, oh, maybe by the end of the year, we might get something done, you know, like, no, no, we need these things looked into urgently, though. There's too much going on that's dubious.
Climate change demands more than an end to fossil fuels, says Warth
MA:   We didn't get to climate change and where you stand on that, do you want to see an end to coal and gas production in Australia?
DW:  Yes, now, this is a very, very interesting one for me, because I have had access to top-flight scientists and fossil fuels are definitely a problem. Even just pollution wise, they're a problem. But they're only half the story. And this is a really interesting situation where information is being limited about climate change and it's guiding us in a direction of nuclear power stations and geo-engineering, the atmosphere and all this sort of stuff.
There is an environmental side to climate change, a big environmental side to it, we do actually have, or the planet does have, its own air conditioning system. And that consists of the rainforests, mainly the ones around the equatorial zone, the hottest part of the earth, and your ocean currents and your air currents. Now, this system has been wrecked with the amount of deforestation going on, and especially around the Amazon and the Congo, and all these places. And this is actually in my film, Rainforest: the Secret of Life. So, we're only being told half the story.
If you remember back about twenty years ago, it was all about planting trees. That was the buzz, everybody's got to plant trees and there was a very good reason for that. Apart from being, you know, carbon sinks, they actually do create the climate and this is what we're basically finding out now. But of course, everybody's jumped on fossil fuels as the sole cause and they're not the sole cause. Even the Intergovernmental Panel for Climate Change at the UN has said that all the metrics around this sort of fossil fuels and climate change is unclear and they're actually a bit dubious, because they haven't factored in, that there's been an oversimplification of, the actual planetary climate system. And some of the top scientists in the world have given me this information. And we've got to look very carefully. And so far, just concentrating on fossil fuels is actually not enough. Definitely, we have to move on that and we have to phase them out. But it alone is not enough, there's a massive environmental situation going on, which is directly linked to climate change.
MA:   Well, you mentioned some intriguing suggestions there and we could go into that a little bit more. But unfortunately, we won't have time today. You are correct, of course there are other major contributing factors to climate change and the science does say that, for example, methane emissions are an issue. And you've already mentioned clearing, as in land clearing, as well as fossil fuels, and I might get you to send me through the details of those world's top scientists** that have been in touch with you as well, so that we can sort of do a little bit of fact-checking on that just for listeners, but we'll get back to that later.
'That's the job' – on working with major parties
Let's go on now, because we are pretty much out of time. Most analysts say it's inevitable that one of the major parties will win this election, potentially with a minority government, in which case they'll be looking to independents like you to promise support, and you're telling voters to put the major parties last. But are you prepared to work with one of them to ensure the country has a workable government?
DW:  Well, what it comes to is, it looks very much like a balance of power situation coming in for independents and minor parties and it's our job to actually watch what legislation they're putting forward and make sure it's in the best interest of the community.
So, it's not as though I'm going to be anti one party or pro another. I will watch for the legislation they're putting forward and make decisions from there. So, if there's good legislation coming forward, of course, then we'll look at it and maybe have to modify it if it's not up to scratch. But we will be working with these major parties, we have to and that's the job, is to make sure that whatever they're putting through, is in the best interests of our community.
*        The incumbent Independent member for Hobart, Andrew Wilkie, founded the Parliamentary Friends of the Bring Julian Assange Home Group. The group had 29 parliamentary members from across both houses, including Deputy Prime Minister Barnaby Joyce, at the end of the 46thparliament.
**      David Warth later wrote (with links provided by The Echo): 'my main consultant throughout my wildlife and environmental filming career was Dr Mary White. We got on so well that she became my second mum. 
'She has since passed away and unfortunately her daughter Barbara has been accused of her murder.
'Mary was an internationally respected paleobotanist and friend of David Attenborough. She was an important member of the international scientific community and had many high-level scientific friends around the world. Mary wrote many books on the Australian environment throughout geological history, one of which was Greening of Gondwana.
 'If you google Dr Mary White, Sustainable Population Australia, you will be able to find out more about her.
 'Mary would pass on information to me from her fellow scientists to include in my films. The information about climate and rainforests that I shared on your show was from my multi award winning documentary Rainforest: the Secret of Life.'