We hope it is no surprise that there is a federal election taking place on Saturday, 21 May. We asked the ten candidates for the hotly contested seat of Richmond a few pertinent questions about who they are and what they represent. Seven of the ten responded, which probably tells you something to begin with.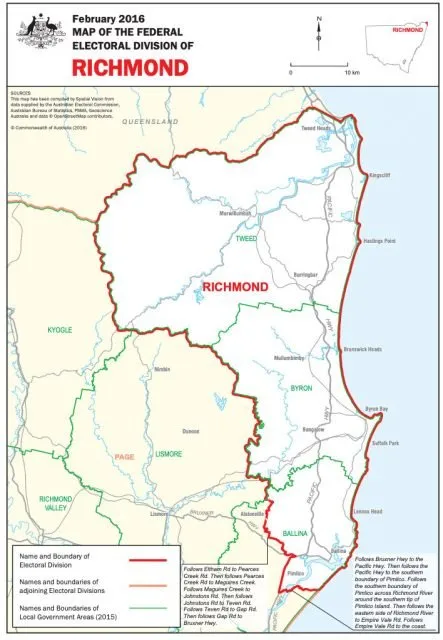 Herewith are the questions and below are the candidates' truncated responses…
Questions:
1. How long have you lived on the Northern Rivers and why are you running?
2. What is your political experience? Are you, or have you been affiliated with a political party?
3. What is your experience outside politics?
4. What are your top three key issues?
5. What key strategies will you pursue to mitigate global warming?
Candidate response
Nathan Jones – Independent
1. I holidayed here from 1985 and moved here in 2017.
People want an honest politician to represent them. My business and economics skills will create genuine debate about important reforms. A strong crossbench of Independents in Canberra will force the major parties to debate bills rather than give all the power to the PM and the executive.
2. I've not worked for any politician and have never been a politician or a member of a political party.
3. I was an accountant in both the public and private sectors. I found being an accountant meant that many of the nations' brightest minds were trying to minimise the taxes paid by the wealthy.
I have also been a teacher for 15 years (high schools and universities) teaching business, legal studies and economics.
4. Federation reform – we are living in a system designed by men in the 1890s. My economic model, after years of research, shows we waste $75 billion a year in excessive administration. We need to put that money into frontline services.
Cost of living issues, in particular the housing crisis.
A strong federal Independent Commission against Corruption (ICAC). People need to know the government is working for the public interest not politicians', lobbyists', and donors'.
5. Two words: 'Electrifying Everything'. Solar is now the cheapest form of electricity. We should subsidise domestic production and installation of solar panels, inverters and batteries. Wind farms and some pumped hydro will also help.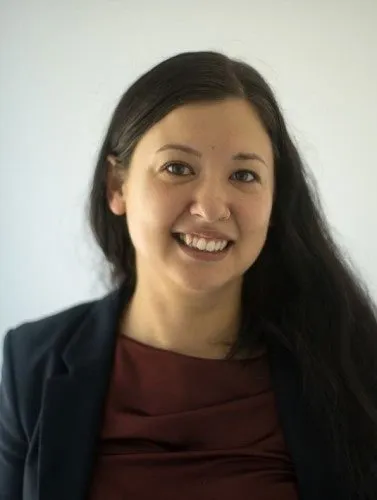 Monica Shepherd – IMOP
1. I grew up just over the border and visited the Northern Rivers frequently. I've lived here for 18 months. I'm running because this is an important area and the most beautiful community. It needs to be protected and cared for.
2. I'm new to politics, making me more eager and fervent to push ahead. I'm running with a grassroots political party, the Informed Medical Options Party (IMOP), that was started by Michael O'Neill who family friends have known for many years. IMOP really is an independent party – in relation to the freedom all candidates have to serve their communities – but united to help us all work together across Australia to help Australians have a good quality of life.
3. I have a degree in Complementary Medicine and I'm a mental health specialist. I'm passionate about connecting people to the environment and the environment to people; the two are intricately connected. Health on an individual level and community level has seen me run many community projects, be interviewed on many podcasts and write for many different publications.
4. Protect human rights.
Protect the environment.
Protect job security.
5. Start by scrutinising all government approved policies that negatively impact on the environment and their affect on all ecosystems.
David Warth – Independent
1. I have lived in the Northern Rivers for 22 years. I am standing because I absolutely love this place and I could not stand by and watch my community suffer and see our nation destabilised.
2. I have no previous political experience and I have never been affiliated to any political party.
3. I have a broad experience of life. I have worked in farming, professional fishing, commercial abalone diving, tourism, owned three scuba diving centres, filmmaking as a multi-award winning wildlife and environmental filmmaker.
4. Housing and homelessness.
Making the government accountable and stopping government overreach into our lives.
Restoring the economy and paying off our trillion dollar debt to provide employment and wage growth that will counter inflation and allow pensions and the NDIS to be increased.
5. Global warming has been over simplified and as important as it is to transition away from fossil fuels this is not the whole story. There are major environmental factors involved in climate change that are not being addressed.
I will propose that every home has solar power. I will look to clean wind and solar power generation. I will promote the location of geo-thermal sites. I will move to stop subsidies to, and ban, fracking altogether. I will improve public transport, and pathways for cycling.
I will promote localised economies, talk with vehicle manufacturers about more affordable electric vehicles and providing charging stations. I will promote energy saving construction innovations.
Gary Briggs – Liberal Democrats
1. Born in Murwillumbah, educated in Richmond, small business operator in Richmond. I am running in response to the increasing authoritarianism.
2. Political experience is nil, but I learn quickly. I am the endorsed candidate for the Liberal Democrats.
3. 30+ years optimising systems to make small business more efficient.
4. Restoring the proper functioning of our democracy to be a free country again. Reduce the impact of over regulation on the productive sector. Defend the people's freedom to travel. The government does not have the right to reduce your liberty without absolute evidence that you are harming somebody else.
5. Before we destroy what we've worked for, for centuries, by cutting off everybody's 24/7 electricity and hurting, possibly starving millions, I think we need more absolute evidence that the extreme end of IPCC forecasts will actually happen.
I checked our local dam and it is full. If we accept the midpoint of IPCC we are facing a slow moving event which is easily manageable.
What we do not do is allow the world to descend into a total control dictatorship on a global scale – being ruled over by elitist tyrants.
We definitely need to allow the investigation of the feasibility of the nuclear option in Australia.
Justine Elliot – Labor
1. I've lived on the NSW North Coast for thirty years, and my husband Craig and we have raised our family here. I'm passionate about our region, and I'm always fighting for a better deal for our community.
This election is crucial for Australia's future. It's time for a change – and only Labor can form government to deliver that change.
2. I'm proud to be your local Federal Labor MP and to have delivered more than $2 billion for local jobs, schools, health, roads and community resources for our community.
3. Before becoming a Federal MP, I was a frontline police officer, and have also worked as a Youth Justice Convenor with the NSW Department of Juvenile Justice.
4. We need to change the Government on 21 May to address a range of urgent issues in our community. These include addressing the cost of living, investing in more local housing, tackling climate change.
5. The only way to get real action on climate change is to change the government and vote Labor. Labor's plan will create jobs, cut power bills, reduce emissions by boosting renewable energy, and kickstart $76 billion of investment. Labor is the only party ready to form government that has a fully detailed plan to cut emissions by 43 per cent by 2030 and reach net zero by 2050.
Kimberly Hone – Nationals
1. I have lived in the Northern Rivers for many years with my family. I'm committed to a fresh approach to politics where consultation and cooperation replaces criticism and conflict.
2. I am a first-time candidate. I am with the Nationals because only they are exclusively focused on regional areas. An MP's job must be getting things done for Byron families and communities.
3. As a local small business owner I know how to get things done. Volunteering with the SES and other community support organisations boosts my passion for our community. In my previous environmental role as an interpretational ranger for Queensland Parks and Wildlife I've learnt how to make positive choices for the future of our planet.
4. Stronger regional health, providing people and small businesses with cost of living and tax relief and more positive choices for all.
5. Banging on about global warming does nothing to fix it. The Nationals in NSW Government are building the north coast's largest ever rooftop solar system on top of Byron Central Hospital. That positive choice is real and I'll be pursuing more of that.
Mandy Nolan – The Greens
1. I've lived in the Northern Rivers for 32 years. I have spent decades volunteering time to community organisations to raise money to operate. I have seen first hand how under resourced we are. I have been writing about our housing crisis now for ten years. On the crossbench, I can be a voice for this region.
2. I've not previously been affiliated with a political party. I've been an independent voice involved in activism on social justice and environmental issues since my late teens. I joined the Greens not because I had an intention to enter politics but because their policy and platforms aligned with mine.
3. I am a comedian, an opinion writer, an artist, a teacher. I created a program for people with dementia and have taught over 2,000 people comedy. It's about how to find your voice. Ironically, what I am doing now is about community voice.
4. The Greens don't make up the key issues – they are informed by community: 1) Climate change 2) Housing, 3) The corrupting influence of political donations.
5. Net-zero by 2050 is an empty slogan for 'someone else's problem'. We don't have another three years to waste. We need to shift electricity generation to renewables and storage. Increase electricity production to allow the electrification of all households, businesses, transport and industry. Move to negative emissions by protecting our forests and landscapes and reforming our agriculture.
---