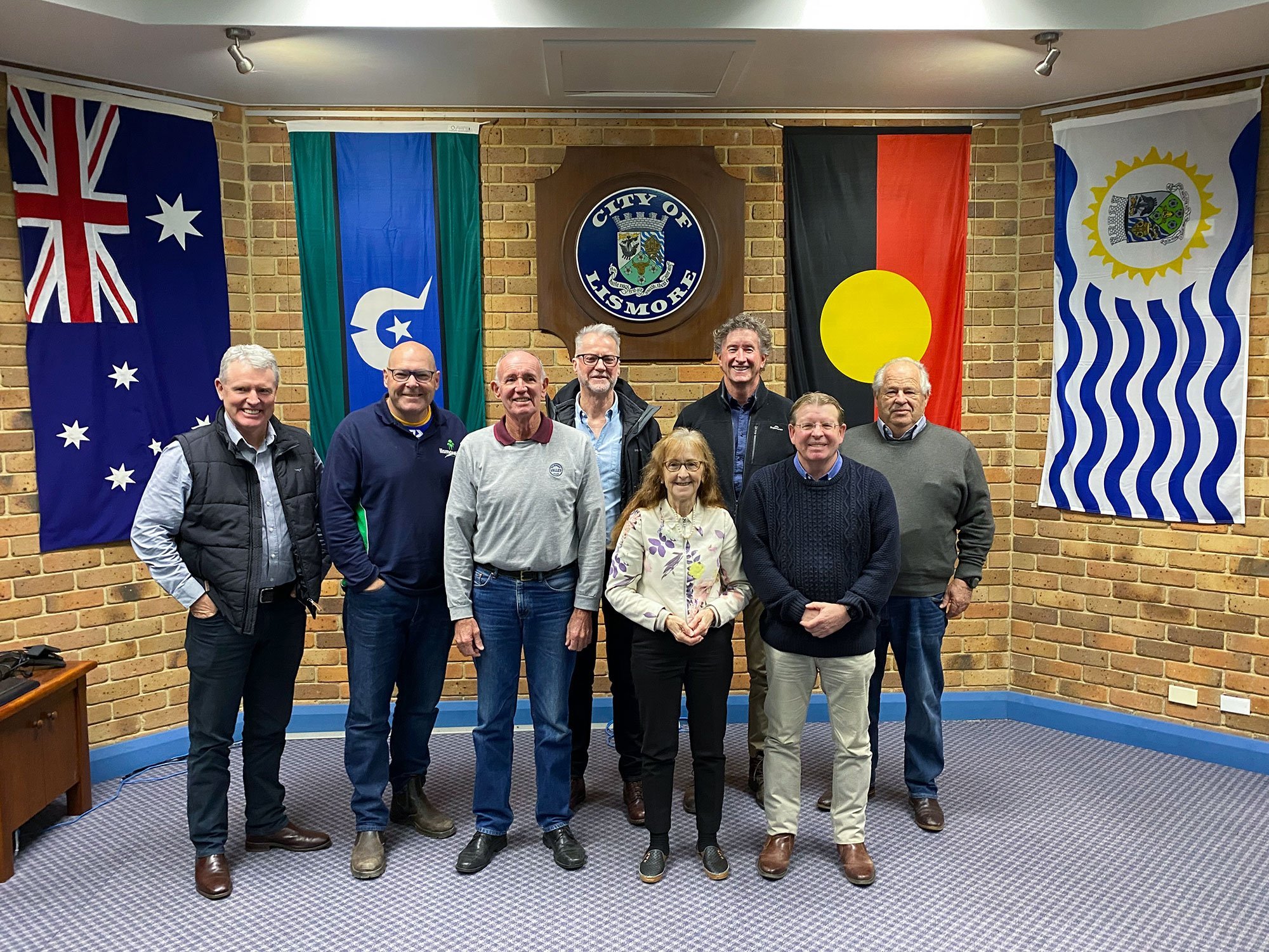 After less than a week in his new role, NSW Senator Tony Sheldon was in Lismore on Saturday to talk about his new role as the Prime Minister's Special Envoy for Disaster Recovery.
Mr Sheldon was joined by State Member for Lismore, Janelle Saffin who said she really appreciates that the Prime Minister not only created this post, but put Tony Sheldon in it. 'I know that you'll work closely with the Minister for emergency management Senator Murray Watt and you'll be extra eyes and ears and a voice for us here.'
A kick up the backside
Mr Sheldon said that 'Albo' believed the position was a really important role to make sure that the government isn't dropping the ball with emergency recovery and disaster recovery. 'It's important that we have consistency and also, frankly, someone to give us a kick up the backside and say, "come on, we need to get this thing happening right now".
'The community voice I heard today and the conversations we had with the community were critical, whether I was talking to local business people, mayors and general managers from the Northern Rivers area, whether it be unions and work representatives, but also most importantly, our Aboriginal community representatives, about the sorts of things that we need to be looking at.
A very clear purpose
'Everyone wants there to be a very clear purpose, a very clear strategy and they want the response to suggestions and recommendations to be put up, have a pathway in that strategy. So, not only do we get the answers quickly, not only are we agile enough to make changes when necessary between the three levels of government, but to work cooperatively, and also make sure that we've got a plan on how that fits in for the Northern Rivers area.
'I think a number of the initiatives that have been used and recommended so far are good initiatives, but they'll only be great initiatives if the communities directly involved in those conversations. I know there's a heartwarming desire between various levels of government to have that happen. And certainly it's my determination to make sure that happens – because if you want to support your community, and that's what I want to do, as far as I'm concerned.
My community and responsibility
'The Northern Rivers area is now part of my community and responsibility. I need to be able to turn around and make sure that people are getting information directly from those that are affected.'
Mr Sheldon said he will also be having conversations with all of the other LGAs that were unable to make it to this meeting. Given the speed with which the appointment was made it is understandable that not everyone could drop their existing plans to meet with Mr Sheldon at short notice – this includes Kevin Hogan MP with whom Mr Sheldon will meet this week –  the intention is to take as bipartisan an approach as possible to this role.
'I think there's a real hunger for all the levels of government to have a clear strategy which is coordinated across all bodies. There's a degree of coordination that needs to be better and there's a hunger to make it better.'