Buckle in Mullum, councillors bulldozed ahead at last Thursday's meeting to 'note' a concept plan to develop the disused, and very valuable, rail corridor. 
Council's General Manager, Mark Arnold, under delegated authority, signed a secret deal in November 2022 with the CEO of Transport Asset Holding Entity of NSW (TAHE) to get the ball rolling. The town's chamber of commerce, and the wider community, were not informed until it became an agenda item for last week's meeting.
The non-binding Memorandum of Understanding (MoU) between Council and TAHE for the corridor was eventually 'noted' by councillors, but not before some emotional and divisive debate.
Calls to include the known flood risks in a motion by Cr Duncan Dey were ignored his calls shut down, with Cr Asren Pugh interjecting on occasion to urge councillors to hurry up and vote.
After Cr Dey presented his motion to provide historical context to the area, including recently imported fill and known flooding issues, Mayor Michael Lyon launched a personal attack on him, but later withdrew the comments.
As Cr Dey's motion did not get support from a second councillor, it was not debated.
The MoU's map (pictured) identifies land as mostly 'affordable housing' and no open space is proposed other than the existing Apex Park adjacent to the station.
Two car parking spaces are pegged; one with 50 lots is proposed opposite the service station on the corner of Prince and Argyle Streets, while the other is for 100 lots across the tracks and opposite Council's building.
The existing pod village is slated for affordable housing.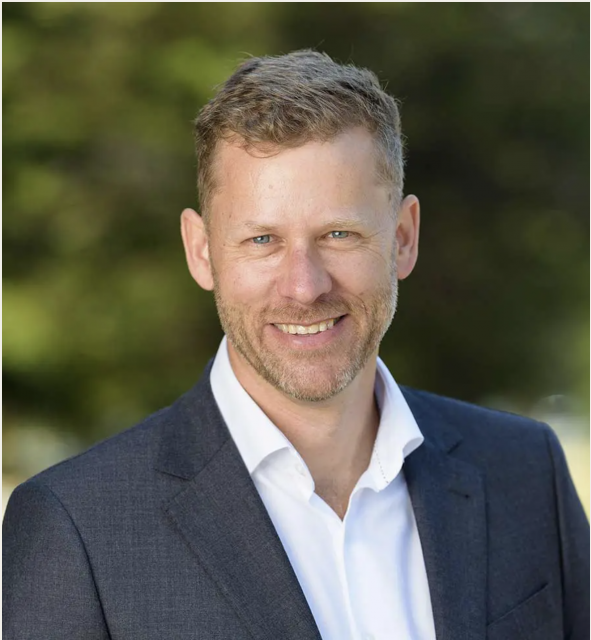 Cr Lyon has so far not provided any assurances that any 'affordable housing' would become genuine under current NSW policy. NSW Labor, if elected on March 25, say they would prohibit building on floodplains (see page 3 story).
Cr Peter Westheimer, who was elected under Cr Lyon's ticket, moved the motion, which 'communicates' to TAHE that Council, 'places high priority on public transport initiatives'.
He told councillors he wanted to retain the railway for future use. He refused to debate the flooding risks when asked by Cr Dey.
Cr Westheimer's motion reads, 'This is to ensure that the current rail corridor not be compromised so that there is no impediment to a functioning rail service at Mullumbimby. The corridor may need to retain its width to the extent that there are dual tracks and room for a siding'.
The Echo asked Cr Westheimer, 'How will Council assure the public the rail corridor affordable housing project won't become another Lot 22 fiasco, where Council time and energy was spent over many years developing plans only to be told – as suggested by many all along  – that it is flood-prone and an unsuitable location?'
In a long and rambling reply, he accused The Echo of being a Greens mouthpiece and said, in part, that, 'I do agree that "affordable housing" is overused in the current climate and that rather than subsidies, new paradigms of land trusts may, in the long term, be one of the better solutions to the problem'.
'And it's because of this partly, that I only wished to focus on ensuring the train paradigm was not lost in the outcry about affordable housing and flood levels etc'. 
'My view is that the MOU was partly to assist in identifying parking areas for Mullum, including park and ride for the new rail services, and for a town bursting at its planning seams.
'It's partly because of the Lot 22 failure (which I was never comfortable with), that I was avoiding muddying the waters, so to speak, in the rail corridor, and chose to focus on one issue at time'.
When asked if there was legal advice that underpinned the MoU 'whereby the railway lines can be retained for future use, while also "affordable housing" is built on the same land', he replied, 'There was no legal advice as far as I knew'.
'My thoughts were just to ensure that, in the frenzy of affordable housing efforts, the important issue of rail services was not left out'.
The Echo also asked 'How is it good governance to ignore known land limitations [with flooding], and expect those issues to be addressed at a later stage?'
He replied, 'In no way was I ignoring flood issues'.
'They remain a given, and need to influence more and more of the new planning on floodplains… like not proceeding with an upgrade to Mullum pool for example. A shame, but a reality'.
Emotional debate
At the end of a long, emotional, and at times awkward debate, all voted in favour, except Cr Dey.
Cr Sarah Ndiaye was not present for the vote, and Cr Sama Balson was absent from the meeting.
The debate is available at www.byron.nsw.gov.au.