A new version of a large development application affecting Camden and Norton Streets in Ballina has been submitted to Ballina Shire Council, but neighbouring residents say their major concerns have not been addressed.
The 'Norton Breeze' proposal involves demolishing a squash court, swimming pool, three houses and a number of trees to make way for the L-shaped, two-storey development, which will be surrounded by more traditional Ballina housing.
The previous proposal in 2022 resulted in 60 submissions to Ballina Council from neighbours opposed to the plans.
Issues of concern included traffic, flood risk, rubbish collection and the question of whether such a development was appropriate for the area. Camden Street resident Dennis Hall said he considered the proposed DA to be an 'over-development' of the site.
Mr Hall argued that the impermeable additions to the site area (approximately 4,000 square metres) would substantially increase water run-off on to neighbouring streets and properties, which were already severely affected by flooding in 2022.
Changes
The new version of the DA, submitted to Ballina Council by Ardill Payne & Partners, has compromised on the number of units (14 instead of 15), access arrangements (one way traffic now), and moved the bins, as well as adding an extra visitor space and additional landscaping.
Neighbour Ian Rinkin says the changes are a token gesture. In regard to the flooding and drainage issues, he said local risk assessments need to be upgraded in the wake of the 2022 floods, which saw flooding from North Creek as well as a 'rain bomb' event affecting the local neighbourhood.
'That gave us a bit of a fright!' he said. 'Yeah, the combination of adverse weather patterns and rising sea levels and rainfall events and floods in North Creek, where all the drainage from this area runs to, it needs to be looked at, especially with new developments.
'Has Council given any thought to some sort of public liability insurance?'
Risks borne by residents
At the very least, Mr Rinkin would like to see a moratorium on new developments in flood prone areas until flood risks are recalibrated.
Another neighbour, Colleen Gibson, has written to Ballina Council to say that while some of her concerns have been alleviated by changes to the DA, the main one hasn't been rectified at all.
'This is the flooding risk that the new development will create,' she said. 'The drainage is not the issue. The issue is the water displacement that this development will create. When there is a flood like the two we experienced in 2022, it is not a drainage issue. Water cannot drain away when the water level is above the drain.
'My house in Martin St was within 1cm of inundation in the February and March floods in 2022. This development will displace significant water. As my property is lower, this displaced water will raise the water level in the surrounding streets, causing my property to flood.
'Why should my home be flooded because Council allows this development to proceed?' she asks. 'I will be sweeping mud out of my home whilst the owners of the proposed development will be high and dry.'
In the latest documents submitted to Ballina Council, the developer says that it is meeting all legal requirements in terms of drainage and storm water, with developer contributions of 'hundreds of thousands of $$' likely to help alleviate flooding issues in the wider area.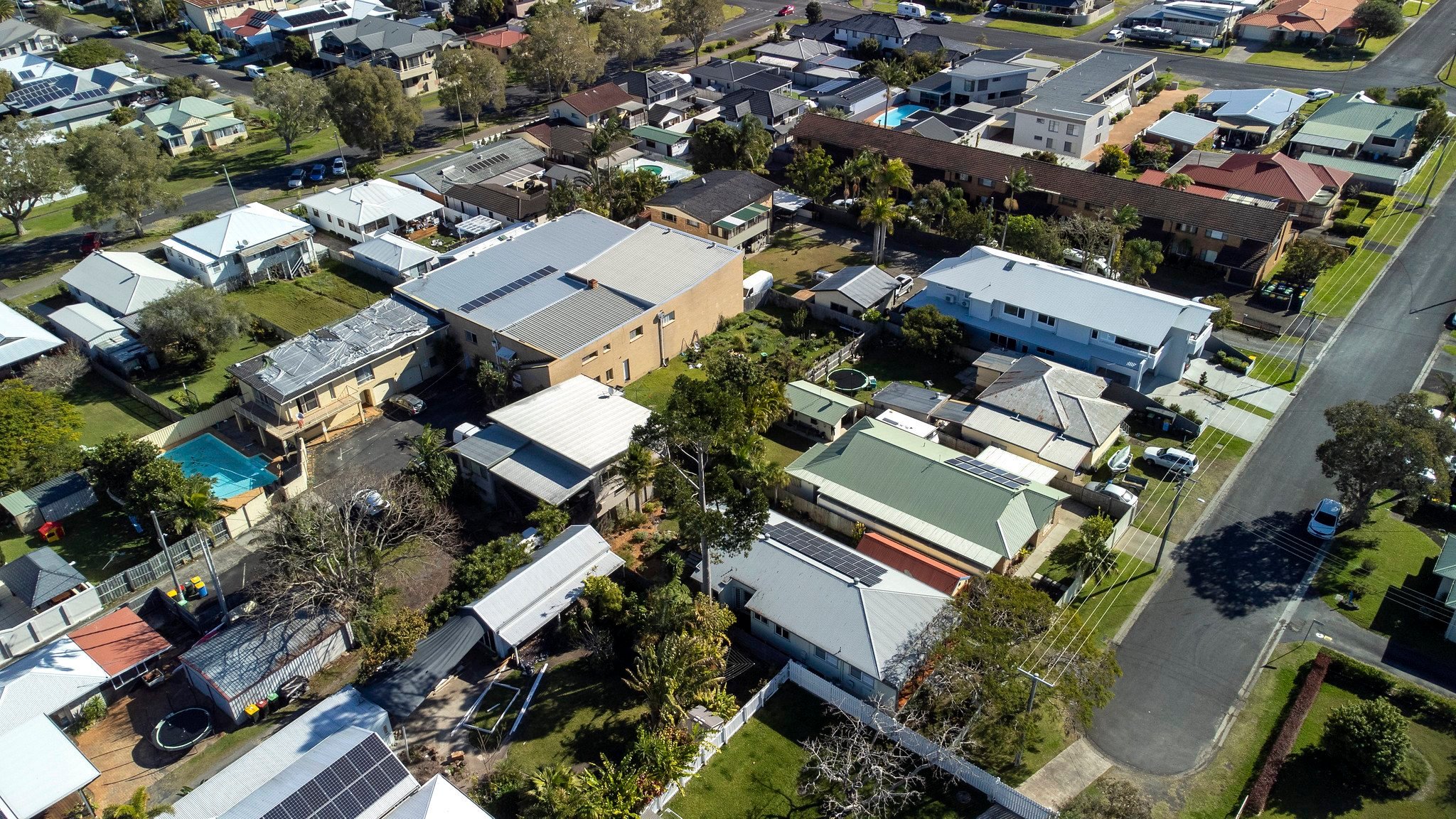 Multiple owners affected
A complicating concern from neighbours is that the properties to be demolished to make way for the new development are not all currently owned by Omira Property Group, but have been purchased by third parties, some quite recently.
Sale to the developer (and removal from the rental market in some cases), is apparently contingent on a successful DA, hence the pressure on Ballina Council to resolve the development sooner rather than later.
Neighbours say their list of 26 questions about the 'Norton Breeze' development still remain unanswered, having been forwarded via council officers last August. They are requesting a detailed response before the revised DA is considered by Ballina Council in coming months.
More stories about Ballina Shire Council: