With the Feros Care Board announcing to residents and families the closure of Feros Village Byron Bay last Tuesday, questions are being raised around the board's decision to redevelop the large, and valuable Byron Bay land as an 'intergenerational community'.
Plans are now underway to redevelop Feros, located at 29-33 Marvell Street, into a new, 'state-of-the-art community, purpose-built facility'.
It comes just weeks after a damning performance report on the facility; the Aged Care Quality and Safety Commission (ACQSC) found its elderly residents were subjected to substandard care across every aspect of the service.
The board claimed at the time that the issues had been rectified and that the facility has been reaccredited by the ACQSC.
And while all current residents have been offered relocation to Feros Care Bangalow, or Feros Care Wommin Bay, there are no guarantees by the board that they will be given priority to return to their home when a new facility opens.
Residents will be re-homed over the coming months, says the board.
The board also say staff have been offered employment at other Feros Care Villages or in Feros' Home Care service.
Yet some Feros residents, families and friends are distressed and angry at what they say are lies and betrayal by the Feros Care Board, and have said they are not going anywhere.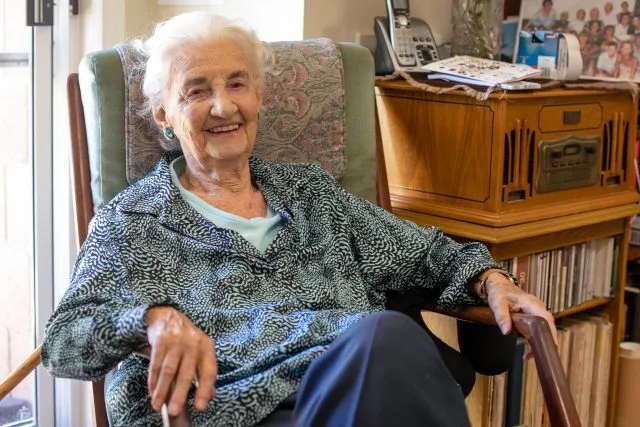 Ninety-five-year-old Kate Smorty had a letter published in last week's Echo, praising Feros, but now she just feels betrayed.
Kate came to live at Feros five years ago. 'I reluctantly agreed to come up here for respite. So I came up here just for two weeks, but after a couple of days, I hurried to the office and said "put my name down".'
'Now, I'm in shock! They say we have to leave and they haven't given us an exact timeframe, but they did say, legally, they only had to give us two weeks!'
Accepts the distress
A spokesperson for Feros Care said they completely accept that this news has created some distress for residents, their families and staff. The meeting with residents was the notification of the new strategy, they said, and follows the Feros Board's review of Feros Village Byron Bay's future.
The home no longer meets the federal government's requirements for aged care, they say, and it is not feasible to bring it to the required standard.
Feros Care Chairman, Jason Bingham, told The Echo, 'Our ambition for Byron Bay is to create a new intergenerational community, where seniors and younger adults live together in harmony. It will be based on the learnings from international models in the UK, US and Europe.
'Feros Care is a charity, and the needs of our community come first. In the near future, we will invite our community to collaborate with us in re-imagining this development for our region's seniors in Byron Bay.'
Feros Care, CEO, Karen Crouch, emphasised that they know the closure has been difficult for residents, families and the community. 
'The decision to close the Village was because, after 33 years, it no longer meets the expectations or requirements of a residential aged care facility. It cannot continue in its current form in a way that meets all the regulations.'
Ms Crouch says that residents were informed as soon as the decision was made, and that every resident is being given ample time and support to move to a new home of their choice, which may take months.
'We communicated quickly to ensure residents were the first to know. No date has been set for the closure, and it is untrue residents were asked to move within 14 days.'
Yet Ms Crouch was unclear if residents will be given priority or an opportunity to be housed in the new accommodation at the Feros site.
'We are in the early stages of understanding what might be possible on this site, and we will be consulting with the community as plans progress'. 
Ms Crouch made no mention of a timeline for the opening of the new accommodation, and no date for when the current premises is to be vacated.
Member for Ballina, Tamara Smith (Greens), was also surprised by the news.
MPs surprised, disappointed
'It has been a very distressing week for the residents at Feros and their families. Anyone who has a loved one in aged care knows that it is a huge and often traumatic process for families to find the right situation for their family member, and for them to develop connections and relationships in their new home. Nobody expects to see people in their 80s and 90s suddenly evicted from their homes.'
Ms Smith said she had spoken directly to Karen Crouch. 'She has given me assurances that they are committed to finding alternative placements for all of their residents, no matter how long it takes for that transition, and that more than half of the current residents have already found suitable alternatives across the Feros Care aged care facilities in the region.
'I will be monitoring this very closely, and staying in close contact with residents and families to ensure this is actually what happens.'
Member for Richmond, Justine Elliot, said she had been contacted by many concerned locals and said it is 'a very distressing time for residents, family members, staff and our community'.
'Under the Aged Care Act 1997, Feros Care is responsible for ensuring that residents are appropriately relocated and accommodated in suitable accommodation that meets their individual needs.
'I have spoken directly to the minister for aged care about this matter, and the federal government will work with Feros to ensure that the residents continue to receive quality care and are supported throughout the process.'
Outraged offspring
Yet offspring of the elderly residents are outraged.
At a meeting at Feros on Wednesday, they spoke to The Echo about the previous day's meeting .
Kate Smorty's daughter, Dianne Brien, said the first she knew of the meeting to announce the closure was Monday evening.
Lara Rubinstein said she and her mother are devastated.
'I only moved her up here in January. She was in a perfectly happy situation in Sydney. She was good. She was happy. She had a room in what's supposed to be the best place in Sydney, but I wanted her to be closer.'
Lara is very distressed that her mother, who has been at the facility less than eight weeks, will now have to move again. 'They did not do this in good faith. At the meeting, we asked them how long have you been looking at this – they said four months. One resident moved in just three weeks ago.'
Lara says her mother has been hysterical. 'She just moved in. She doesn't know what she's going to do.'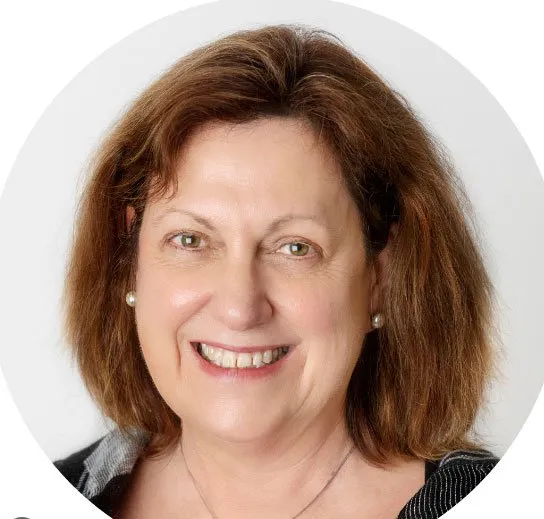 Maree Eddings said her father has been at Feros for over five years.
'He loves his place. My family moved here from Melbourne because there's nothing like this in Melbourne. The whole family moved up here'.
No compliance issues
Maree says the board are not transparent.
'They had an audit, which they passed two weeks ago. There is no compliance issues on this facility at all.
'And that is published in the minutes of their meeting'.
'They have admitted there is no more money in this [current] structure for them; that going into intergenerational living is where they're going to get their money.'
Dianne Brien said there were some non-compliance issues. 'They've fixed a few things, and they've received accreditation, and they are accredited until May 2024'.
Tireless fundraising by George Feros and community
The late George Feros personally fundraised tirelessly for over 20 years to create a home for his ageing parents.
In 1976, George inspired a small group of local people, who established a committee and over the years it evolved into the Feros Care Board of Directors – the same group who will now close its doors.
Rally this Sunday at Rec Grounds, 3pm
Mandy Nolan says she has met with the residents and their families.
She says, 'We have formed FFFR – Family & Friends of Feros Residents, and we have organised a rally for Sunday at 3pm at The Byron Rec Grounds'.
'I told them we would fight for them, and this community is not one that will let them down.'
Kate Smorty, who was so distressed she was taken to hospital with heart palpitations last Wednesday evening, says she is still in a state of shock.
'I have no idea what's next. No idea. I mean, I'll be the last person here, because I didn't know where else to go. I can't make other arrangements.
'The press will have to come and take photos of two big burly policemen carrying me out!'