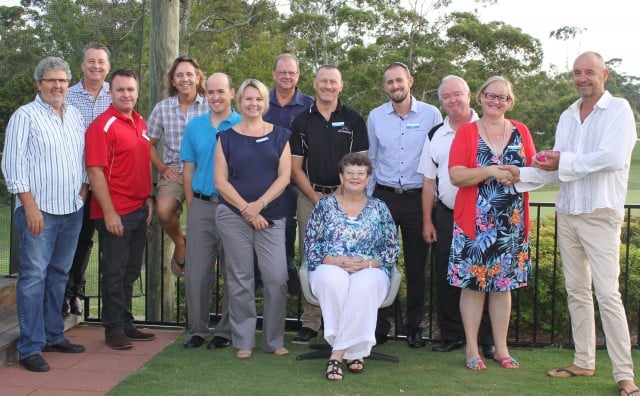 New local business group Byron's Own Networking (BON) is throwing on a special breakfast next week to celebrate having generated $2 million in business among its members over the past year.
And the best thing is, this time you don't have to be a member to attend.
The group was born out of a bunch of Byronians who reckoned they could all thrive that much better if they just sent a bit of business each other's way in these times of global financial stress.
And it's worked a treat, according to BON president Adam Wade.
'We are dedicated to supporting local business and are a very focused networking group.
'The great thing about this group is we have a professional, structured formula for referring customers and it works! It's suitable for all businesses, from one-man tradies to 100-employee companies.'
But the 'giving' doesn't stop there it seems.
The tried-and-true method of the 'fine jar' has helped raise fund for charities including the Cancer Council, Steer Project, Shave for a Cure and Make a Wish in the last 12 months alone.
But you've got to get up early to make money it seems. The visitors' day format, like the regular weekly Wednesday meetings, begins with a hot breakfast at 7.30am.
Next Wednesday's event at the Byron Bay Golf club is $25 for non-members and bookings are essential.
For more information or to book your spot call Ashley Burke-Smith on 0429 854 516 or email [email protected]