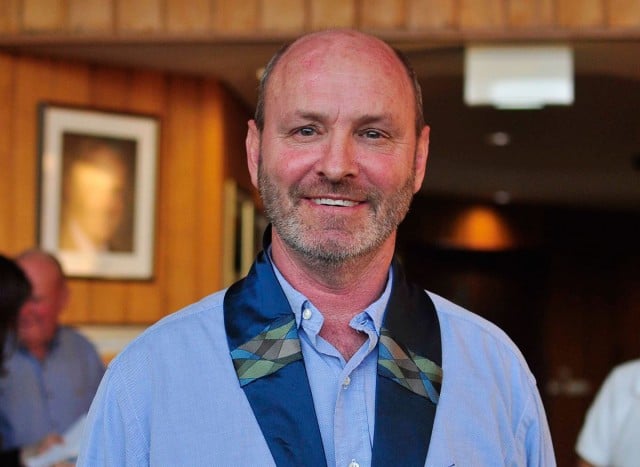 Luis Feliu
Tweed shire has a new mayor and deputy mayor, with Cr Gary Bagnall elected to the top role for the next 12 months after an extraordinary meeting last night.
The surprise election of both Cr Bagnall for mayor and conservative Cr Phil Youngblutt for deputy came after Cr Barry Longland, who had been mayor for the past three years, did not nominate for mayor and also gave his decisive vote to Cr Youngblutt to replace Cr Michael Armstrong as deputy.
Both mayor and deputy were elected in a 4-3 vote. Veteran Cr Warren Polglase, also a former mayor, nominated for the role again but missed out after Cr Longland stuck with the progressive faction to vote for Cr Bagnall, who had challenged him.
A group of onlookers in the pubic gallery cheered when it was clear Cr Bagnall had the former mayor's crucial support for the job in the show-of-hands vote.
But Cr Longland then surprised his own colleagues by voting with the National Party bloc (Crs Polglase, Youngblutt and Carolyn Byrne) for Cr Youngblutt as deputy.
This is Cr Bagnall's first term as mayor after being elected as a councillor in 2012.
The Murwillumbah cafe owner serves on several community boards and committees and has an extensive background in youth work and management of community organisations focusing on helping the disadvantaged.
The vote for mayoralty was preceded by a row among the majority progressive faction sparked by Cr Longland backing away from an agreement he made with factional colleagues to share the job over the four-year life of the current council.
The refusal to honour the so-called deal led to a challenge by Cr Bagnall, reminiscent of the famous 'Kirribili agreement' between former prime minister Bob Hawke and his deputy Paul Keating 25 years ago. (Mr Hawke broke the confidential agreement for a behind-the-scenes handover of power after a set term, sparking a challenge by Mr Keating who then won the leadership.)
But this morning (Friday), Cr Longland denied he'd been part of a deal to hand over the reins of power, telling the ABC he felt he didn't have support for his nomination from fellow councillors so did not put his hand up.
After his election mayor Bagnall thanked his fellow councillors for supporting him, saying he hoped 'to live up to all expectations'.
'I am excited to work with the team of seven councillors, and we are a team. The things we debate are a reflection of the community and it is quite healthy,' he said.
Cr Bagnall said he was 'a person of vision, drive and enthusiasm' who always gave his best to the community and would continue to do that, but 'with greater vigour'.
Cr Youngblutt said he  was happy to work with Cr Bagnall despite not agreeing with him every time 'but that's healthy debate in a democratic process'.
He also noted that both the new mayor and deputy came from the 'top end' of the Tweed (Murwillumbah area).
But not everyone was happy with that result.
Cr Armstrong later told Echonetdaily he was 'disappointed' that Cr Longland did not support him as deputy.
He took a swipe at Cr Longland for 'giving his support to a member of the National Party for deputy mayor, a councillor who has consistently supported the over-development of the Tweed and who has described Tweed voters as morons'.
Cr Bagnall told reporters outside the chamber after his election that he would be able to juggle his role as a mayor and owner of a business.
'I do have the luxury of employing over 20 people so we can pull people in when we need to,' he said.
Cr Bagnall's wife Linley said her husband would make a good mayor because 'his heart's in the right place' and he 'cares about the average person'.
'I see him as a bit of a visionary so he may shake things up a bit little,' she said.
The couple have two boys aged 13 and 17.
Cr Bagnall's support in the 4-3 vote came from Crs Longland, Armstrong, Katie Milne, and his own vote, while Cr Youngblutt was backed by Crs Longland, Polglase, Byrne and his own vote. Cr Armstrong had also nominated for the deputy role and his three votes came from Crs Bagnall, Milne and his own vote.