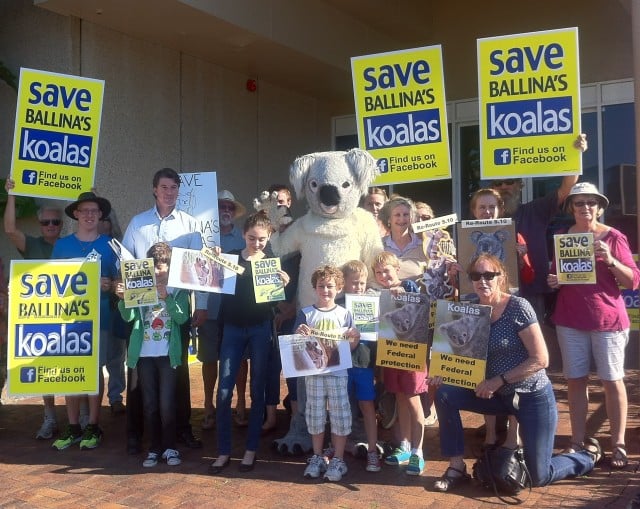 The campaign to Save Ballina's Koalas is holding a free concert and Information Day tomorrow (Saturday 23rd May) at Missingham Amphitheatre in Ballina to raise awareness about the potential extinction of Ballina's nationally significant koala colony and the destruction of Aboriginal sacred sites and scar trees.
The concert starts at 12 noon and will go for 3 hours.
There will be a BBQ, an information marque, children's activities including face painting and a guest appearance by Kevin the Koala.
Performers confirmed include the Aboriginal dance group – The Bundjalung Dubays, Luke Vassella, Holley Sommerville, Sara Tindley, Timothy Rupert, Kazya Karski, Dale Gilmore, and Horace and his Harem.
Save Ballina's Koalas campaign coordinator Jeff Johnson said the concert and information day was being held to inform people about the dangers of the proposed Pacific Highway upgrade between Coolgardie and Broadwater.
Mr Johnson said the proposed highway deviation would go straight through the middle of Ballina's largest and most important wildlife corridor, and a nationally significant koala colony.
'The RMS have never investigated widening the existing highway between Broadwater and Wardell, even though it's the most direct route, would cost less money, and avoid the koala colony and Aboriginal sacred sites altogether,' Mr Johnson said.