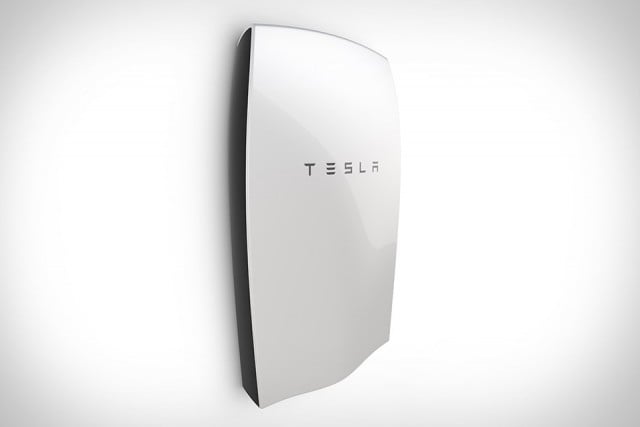 Chris Dobney
Last week's presentation by US company Tesla, and a similar recent announcement by German battery manufacturer Seimens, could see thousands of north coast residents abandoning the power grid as early as next year.
So says the owner of Byron Eco Park, Dieter Horstman, whose Tyagarah Honey factory already runs on 100 per cent renewable power utilising back-up batteries.
Together with the grou Byron New Energy, Mr Horstman hosted a Solar Revolution Symposium at his property in March (see video below).
Tesla has boasted it could sell its 7 kilowatt hour 'Powerwall' battery storage unit for as little as US$3,500, which might start looking attractive to north coast residents already paying that much and more to power companies annually.
Seimens already manufactures a similar lithium-ion battery, with factories already up and running in Japan and South Korea.
Add to this the fact that the NSW government's 60 cents per kilowatt hour rebate will cease at the end of next year and you have a recipe for a new wave of solar uptake. The only difference is that this time it will be driven not by subsidies but by savings compared with buying expensive electricity from old-technology fossil fuel plants.
Mr Horstman said Tesla's presentation was 'really good – I watched it a couple of times but they're not the only ones'.
'The type of batteries that they're making [Seimens and Tesla] are very good.
'I've use a battery that is non-poisonous – it uses seawater – but it's much bigger. Tesla batteries are lightweight for the amount of amp hours they can store.'
But he is not so sure about Tesla's boast it could scale up to build hundreds of millions of batteries.
'There's not one company by itself that could sell all the batteries in the world, so the door is open for other companies to become part of it.'
He said the day that ordinary households can generate and store the vast majority of their own energy needs 'is coming sooner than we thought – which is good'.
'You've got photovoltaic panels at a good price and the new [more efficient] technology is there. So that in combination with the batteries makes you independent for your power.'
Wordlwide grid?
One option open to grid operators, in an effort to stay relevant, would be to go global, Mr Horstman said.
'The sun is always shining somewhere, so maybe we will be able to transport DC power around the world in future.'
At the other end of the spectrum, micro-grids could be a solution for smaller communities such as those on the northern rivers, which suffer expensive transportation costs for power generated hundreds of kilometres away.
'We're working on that already,' Mr Horstman said.
'I made some really good contacts at the Hanover [technology] Fair. The time is right; the financial part is not as big a worry as it was.
'And don't forget at the end of next year the 60 cent per kilowatt hour subsidy is history.
Power to spare
'It makes sense to me that you first use your solar power from your roof and then find a method to store it – and these kind of batteries I think are the best way to do so.
'Then combine that with mobility – lets say you have a bike or a car that can take the same sort of battery, that's coming up.
'Then what if you have power to spare? My batteries at the honey factory on a good day are full at 10 o'clock in the morning. So I'm not even using 50 per cent of the capacity of my photovoltaics.'
Mr Horstman said that the speed of uptake would likely depend not on demand but how quickly the batteries could be produced and what price, per kilowatt hour, they would sell for.
'I've got one quote from Germany of $3,500 for ten kilowatt hours. It's nothing, it's super-cheap.'
And he said the fact that the Tesla presentation had received so much media coverage meant 'it's in everyone's mind now.'