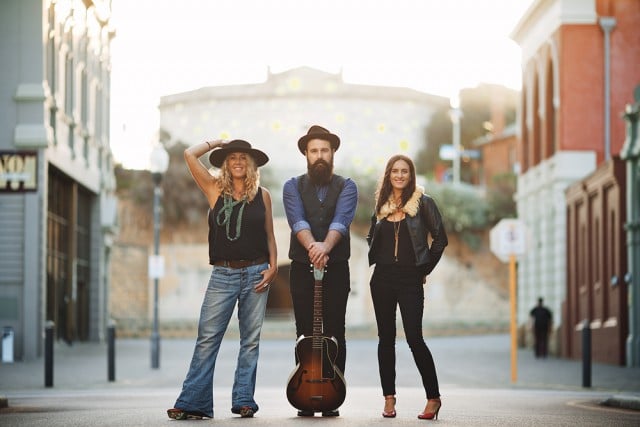 Return of The Waifs
The Waifs return to the Bangalow A&I Hall on Wednesday 21 October. They'll be playing songs from their new album Beautiful You, to be released next week on 14 August. The wonderful Mia Dyson will be their special guest.
Tickets sold out very quickly to their show in Bangalow last year, described by the band as 'the best show on the tour'. Tickets go on sale at 9am this Thursday.
All Aboard For Groovyland
The Groovyland Family Dance party debuts this Saturday with a one-day 'mini-festival' offering a space where kids, youth and adults can all get moving and grooving. Dancing Tommy Franklin and drummer Greg Sheehan will headline the launch event, which will feature everything from a kids toy disco and djembe workshop to a live dance jam band and global beats from DJ Groovyland.
Off the dance floor will be interactive fun for all ages including indoor market stalls, Indigenous weaving and a community art installation, with deliciously healthy food, chai and treats served all day long. The day is all about presenting a family friendly event that brings generations together. From 2 till 9pm at Mullum Civic Hall. Tickets are $20 for a family pass, $15 adult, or $5 for a kid. For more info search 'Groovyland Family Dance Party' on Facebook or contact [email protected]
Like the Moon
Local independent young musician Phoebe Like the Moon releases debut double album Into the Wildwood recorded and engineered entirely by youth at performance spectacular featuring site-specific art and lighting installations, Byron Youth Theatre mask performances, shadow puppetry, storytelling and exquisite music. Into the Wildwood is a journey to Wonderland, Narnia and a Brothers Grimm fairytale. Like Alice through the looking glass or Peter, Susan, Edward and Lucy, join the revellers as they open the mysterious oaken wardrobe doors, push through the coats, and disappear into the wildwoods of Narnia.
Meet the creatures of the forest, be held suspended by spellbinding storytelling as the shadow puppets play out sinister scenes from tales told long ago, and be lost in the ethereal music of Phoebe Like the Moon. Into the Wildwood promises to be a night to remember. Thursday at 6.30pm at Kulchajam in Byron Arts and Industrial Estate.
7pm show.
Tickets:
pozi.be/phoebemoon
Adult $20,| Concession $15, Child $5
.
Club Sebastian
Sebastian performs at Club Lennox this Sunday.
Featuring songs by Bobby Darin and Dean Martin mixed up with a dash of rock 'n' roll classics. Sebastian is a versatile performer who has a playful and engaging style reminiscent of the great entertainers of yesteryear. From 4pm. Bring your dancing shoes!
Demons on Parade
Almost a Melbourne institution in their own right, let alone the gigging and recording mentors of many of Melbourne's world-conquering psychedelic garage bands – meet the The Demon Parade.

Clocking up more than 300 shows over the last five years, not to mention two EPs and more than half a dozen singles, as well as sharing stages with some of Australia's finest including The Preatures, Something For Kate, King Gizzard & The Lizard Wizard, Stonefield, British India, Kingswood, Goldfields and Dune Rats.
The Demon Parade are at The Hotel Great Northern on Friday.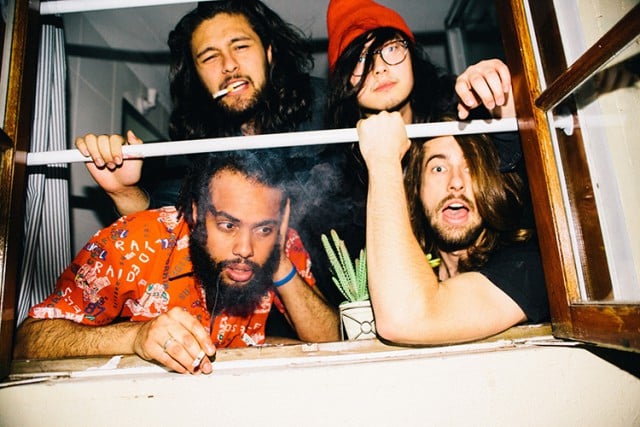 Indigo Parade's Byron Bay Album Launch Party
Northern rivers band Indigo Parade is getting set for their album launch party at the Byron Bay Brewery this Saturday.
Indigo Parade is a four-piece guitar rock band that has recently released their sophomore album into the world. Their album is called Colour & Peace and they are looking forward to performing alongside Absurdist an Mark Ridout. 7.30pm. Free entry.
Trail of the Dead
Trail of Dead formed as a quartet in late 1994, with key members Conrad Keely and Jason Reece remaining the staple of the band's lineup ever since. The band's 20th anniversary tour has been traversing the world throughout 2015 with headline dates and festivals across North America and Europe. Joining Trail of Dead for all dates are art-rock legends The Red Paintings, who return for a national Australian tour for the first time in two years. After a stunning set supporting Mogwai at this year's Adelaide Festival, the band will continue their ambitious world tour in support of debut album The Revolution Is Never Coming with their first New Zealand shows in nine years, since their debut international shows playing sold out dates alongside The Dresden Dolls in 2006.
Expect further collaborations on this rare art-rock showcase across the continents. At the Hotel Great Northern on Sunday.