Last Tango in Buenos Aires
In Buenos Aires in the 1940s, she was the most beautiful girl in the neighbourhood. He could not dance at all. But they had a dream and together they changed the history of tango. Our Last Tango, a feature documentary executive produced by Wim Wenders (Pina, Buena Vista Social Club), is a story of love – between the two most celebrated dancers in tango's history, and their tremendous love for that most passionate dance form. Maria Nieves Rego and Juan Carlos Copes met when they were 14 and 17, and danced together for nearly fifty years. In all those years they loved and hated each other and went through several painful separations, but remained partners in dance. No other man danced like Juan and no other woman danced like Maria! Now, Maria (80) and Juan (83) open up about their love, their hatred, and their passion. Our Last Tango bridges the gap between generations, as Juan and Maria tell their story to a group of young tango dancers and choreographers from Buenos Aires.
Our Last Tango screens on Friday 27 May at Mullumbimby Civic Hall. Tickets $15/$13 available at Mullumbimby Bookshop and Mary Ryan's Byron Bay, or through [email protected] Doors open at 6.30pm for chai and cakes, with a live social tango demonstration from local dancers at 7pm before the film screens at 7.30pm.
Fed Talks! 
Everyone has a story! Federal Hall present Fed Talks this Saturday. An eclectic selection of locals have five minutes each to tell a personal story from their life around the theme of Luck. Compered by Mandy Nolan. Starts at 7pm. This show is sold out. For any information about upcoming events call 6684 9313.
Win a Prize with Politics is a Joke! 
As part of the leadup to the federal election our local Greens have put out the challenge for up-and-coming and established comedians to tell the best jokes, including at least one political joke in just three minutes! At the Greens Comedy Night and Fundraiser the best performer of the evening will walk away with a night's accommodation for two at a luxury Byron Resort!
Fundraisers are key for Green Party campaigning as, unlike the major parties, they don't take political donations. Instead, they have to be innovative. And what could be more innovative than taking the piss out of politics? Hosted by Mandy Nolan at the Mullumbimby Ex-Services on Friday 3 June, 7pm. Tix at the door on the night, or book through nsw.greens.org.au/richmond-fundraiser, and to register for a 3-minute spot email [email protected]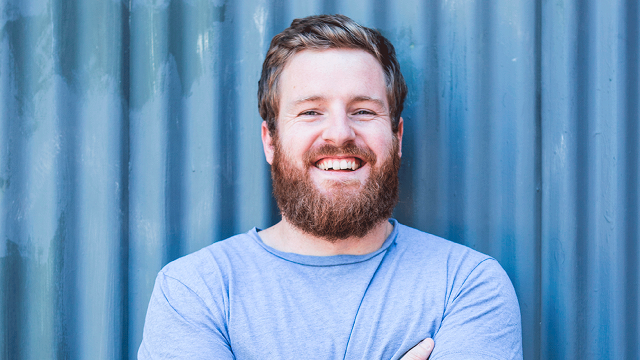 Kung Fu Hustle
Join in the fun at Brunswick Picture House on Thursday when Kung Fu Hustle screens as part of the Grown-Up Film series. International superstar Stephen Chow presents a humorous, special-effects-filled, action-packed martial arts epic set in 1940s China, about a bumbling thief's attempt to join the notorious gangster hit squad The Axe Gang. Hilariously described as 'Kill Bill meets Looney Tunes', this action comedy smash hit was the highest-grossing film in Hong Kong's history upon its release. 6pm.
When Cotton Kills
With more than a quarter of a million Indian farmers committing suicide in 16 years, documentary filmmakers Nandan Saxena and Kavita Bahl were compelled to expose the actions of Monsanto and the Indian government and the effect it was having on the farming families of their country. These visiting filmmakers will be special guests at the Drill Hall in Mullumbimby when their powerful documentary Cotton for my Shroud screens on Wednesday 25 May. Local filmmaker David Bradbury was moved by how powerfully Cotton for my Shroud brings out the voice of the farmers and exposes the scourge that genetically modified crops and multinational corporations has made on India. Cotton for my Shroud is a must-see for all who want to understand the impact of genetically modified crops and the way we could head if we do not learn the lessons from India. The film will screen at the Mullumbimby Drill Hall at 7pm with the filmmakers present for a Q&A after. Tickets available from www.screenworks.com.au.
The filmmakers will also give a one-day practical camera and documentary production workshop the following day, Thursday 26 May hosted by  David Bradbury at Wilsons Creek. Phone 6684 0015. Limited places.
Getting Cheeky
The Brunswick Picture House is thrilled to announce all-new lineups for their next two Cheeky Cabarets, scheduled for this Saturday, and Saturday 25 June, at 7pm.
The Brunswick Picture House is the new home to circus-cabaret-variety sensation La Soirée, the critically acclaimed, Olivier Award-winning and much-loved show that has been touring the globe for the past eleven years. Brett Haylock, producer and creator of La Soirée and its sister show Club Swizzle is delighted to bring the spirit and energy of these shows to their new home in Bruns with the Cheeky Cabarets.
Tempest in a tea cup
This week The Byron Writers Festival presents award-winning poet, rapper and now author, Kate Tempest in conversation with local writer and journalist Anneli Knight at the Byron Theatre.
To see Kate Tempest perform live is to be utterly amazed. Her dazzling stream-of-consciousness delivery and unabashed sincerity recall the likes of Billy Bragg and Chuck D – both of whom are self-professed fans.
A storyteller of extraordinary power and humanity, Kate Tempest is rapidly becoming one of the most exciting and distinctive voices of her generation.
The Bricks that Built the Houses will be available for purchase on the night. Tuesday at the Byron Theatre, at the Community Centre. $17–27, 6pm. www.byroncentre.com.au