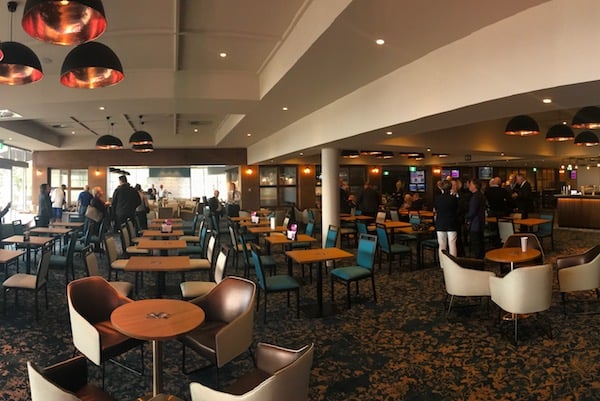 Ben Franklin MLC had the honour of unveiling the plaque at the official opening of Level One at Ballina RSL on Thursday 7 July.
Mr Franklin spoke of the importance of maintaining traditional values, whilst highlighting the support provided by the RSLto the local community.
'Ballina RSL invest heavily back into our local region,' said Mr Franklin. 'It has a long tradition of providing much-needed financial support to local sporting teams and community groups'.
The new space is a step up from the older-style club décor, in keeping with a trend towards clubs adapting to more modern tastes in atmosphere and food, with a more stylish modern look and an outdoor terrace area overlooking River St.
The renovation, completed at a cost of almost $8m over a year, has added approximately 650m2 of space to the club. It contains a sports lounge/TAB area plus a modern bar, and three full size billiard tables as well as a café.
Also honoured at the launch was Gary Hooley, who retired after a 25 year stint as chairman of the Ballina RSL board on the successful completion of this project.