Sydney's Best in Byron
The funniest comedians from this year's Sydney Comedy Festival are hitting the road and bringing an all-star comedy showcase to Byron Bay with an epic lineup expertly curated from this year's festival. MC for the night is Sean Woodland. Sean has built up an arsenal of comedic observations and experiences that he is ready to unleash in a barrage of jokes. Joining him will be Al Del Bene (USA), a seasoned comedy veteran and staple of New York City's underground comedy scene. Other highlights include firebrand South African comic Dusty Rich, Daniel Connell, and winner of the 2017 Billy T Award at the NZ International Comedy Festival Angella Dravid (NZ), and up-and-comer and one of the hand-selected 'Fresh' comedians from the 2017 Sydney Comedy Festival Mitch Garling!
Saturday 2 September at the Byron Theatre.
---
Festival of the Imagination
Festival of the Imagination is the Ocean Shores Primary School's major celebration for the year and is open to everyone, young and old. Run in conjunction with Ocean Shores Art Expo, and held annually at the school, it is a great opportunity to view some fabulous works from local and emerging artists. The fun day offers rides for the children, great food, awesome coffee and a fabulous sausage sizzle sponsored by Salumi Australia; there are games, face-painting, music and entertainment by students and some of the musicians living in the community; there are workshops and a tour of the school's wonderful regenerated wetland that backs on to the Billinudgel nature reserve.
Opening night celebrations begin on Friday at 7pm and the festival continues on Saturday at the pubic school on Shara Boulevard, North Ocean Shores, 10am–3pm.
---
Spring into Comedy
Most people say that comedy must be the hardest job. It's not true. Andrew Nason was a high-school teacher, and after you've faced a bunch of disengaged teenagers every day for ten years, then the relative quiet of a comedy club audience was simply a dream. In fact, there is nothing a comedy audience can do to put Andrew Nason off. Stink bombs, swearing and scrotums, Nason has seen them all. With a keen wit and incisive style, Andrew Nason remains one of the most popular comedians on the SE Qld Comedy Circuit, both as a headline act and MC. He is this month's feature act at Comedy in the Garden, the monthly standup comedy evening at the Byron Brewery. With unseasonably warm summer nights creeping in, what better way to celebrate the first day of spring than a night of comedy in the great outdoors! With Paul McMahon as MC and Aaron Pratt as support.
Byron Bay Brewery Beer Garden. Friday 1 September. Starts at 8pm. Free.
---
Dangerously Poetic
This Sunday, Dangerously Poetic Press present music and dance at the Ocean Shores Art Expo grand finale! It will be held at the Ocean Shores Public School Hall, Shara Blvd, over 1.30–3pm and features local art, music and poetry with special guests Mana Aloha Hula Troupe. With a short sound journey by local musician Adam Rankin and featuring poets and readers Lisa Brockwell, Kathryn Riding, and Laura Jan Shore. Poets and poetry-lovers are invited to bring a poem to share on the theme Spirit of the Land, your own or someone else's.
---
Feeling Dusty second time round!
Back in March, Dusty Rich was supposed to headline the Ballina RSL's monthly Big Gig, but on the day, the rain was coming down. A lot. Roads were closing, and by lunch time the gig was off. The whole of the northern rivers was inundated. It was the first time in 10 years that we had to cancel the monthly comedy night.This month Dusty Rich returns to headline at the Ballina RSL. It's the same night he features briefly in the Sydney Comedy Festival Roadshow over in Lismore, and early September he'll be in Byron, but he'll be hightailing it over to Ballina to do his full show. A true original, his style is manic but impactful. The mystical art of comedy bursts through his veins (and mouth) coupled with his razor-sharp wit, taking no prisoners. Dusty Rich is, without question, an unnaturally naturally talented comedic anomaly.
Catch Dusty Rich at the Big Gig at the Ballina RSL on Thursday 31 August with Paul McMahon as support and Mandy Nolan as MC. 8pm. Free.
---
Latin Dance!
The Byron Latin Dance Collective is bringing the latin fire to Sassy Salsa's Friday Fiesta this Friday at Club Mullum. Teachers Leyla, Kylie, Nadia, Paul and Robert have a passion for all things latin. Leyla and Rob have won the Australian National Master Division Salsa Couple for the last three years. Join them in this night of dance that will start with a FREE salsa workshop at 6pm (no partner required). You too can discover why dancing salsa, cha cha cha and bachata (among other things) is so much fun.
---
NORPA's masterclasses
An impressive team of highly skilled theatre-makers has joined northern NSW-based theatre company NORPA as associate artists to deliver a greatly increased creative program.
Janis Balodis, Jade Dewi, Caroline Dunphy, Darcy Grant, Mitch King, Valley Lipcer, Kate McDowell and Emma Saunders will work alongside Julian Louis (artistic director) and Kirk Page (associate director) to create new devised works for NORPA; deliver masterclasses, workshops and training programs; host artist residencies; launch a program for children, families and school students; as well as develop their own works and strengthen creative connections into the northern rivers community.Immediate opportunities for people to take advantage of the expertise of the new associate artists are via masterclass series and a weekly drop-in class. These are a dance-theatre masterclass with Emma Saunders (Dance Theatre Masterclass 31 Aug till 2 Sept) and a physical theatre and acrobatic masterclass with Darcy Grant (Balancing Dynamics 18–22 September), plus a drop-in weekly class exploring improvisation and performance with Jade Dewi (Training Ground 18–22 September).
NORPA artistic director Julian Louis will also be involved in all classes. NORPA is offering three complimentary places per masterclass series. For more information about all classes visit http://norpa.org.au/2017-masterclasses-and-training/.
---
Briggs Brings it home to The Brewery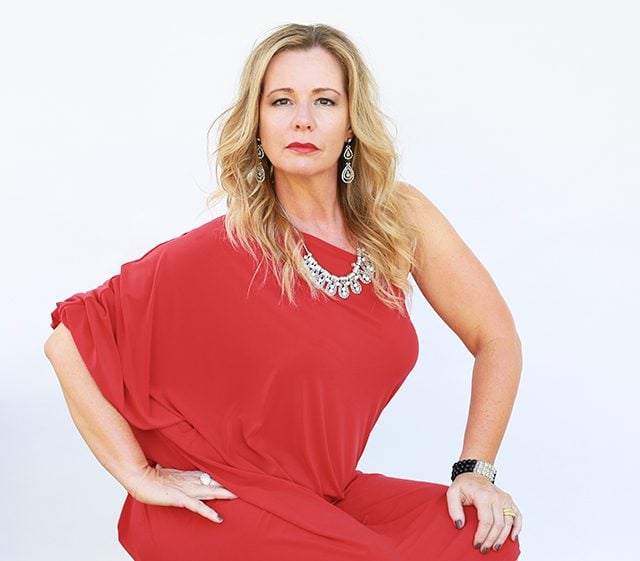 This month, MC Ellen Briggs, natural-born storyteller, and a finalist of the Melbourne's International Comedy Festival, RAW Comedy Competition, heads up Home Crafted Comedy at the Byron Bay Brewery. This comedy prodigy was just an open miker herself a decade ago, but now she's one of the most in-demand acts on the circuit. She introduces the creme de la creme of Byron's vibrant underground standup comedy scene to the mad crowd at the Byron Bay Brewery on Thursday. 8pm. Free.
---
From Beer to Maternity: Women Like Us
Women Like Us, the smash hit comedy show by Ellen Briggs and Mandy Nolan, has now clocked more than 50 shows around the country. So if you've missed out or are desperate for another night with these two irreverent ladies of the mic, then you can catch them at Condong Bowling Club when they raise money for Murwillumbah High School on Saturday 9 September (tix on womenlikeus.com.au) or at Lennox's Park Lane Theatre in Ballina on 30 September – with tix online at communityspaces.com.au or in hard copy at the venues. Be quick; these girls pack a room about as easily as they pack a D cup.
---
Ballina goes back to the 60s
The Beatles made a song of it – Revolution – reflecting the scale of change from the Fifties to the Sixties. It was a decade of seismic shifts in politics, music and society. It saw protest against many of the values held dear during the social rebuilding following World War II, including against war itself. Women demanded more rights, and as the pill and other contraceptives were introduced, it was possible for them to plan their careers and have babies when they wanted them.
Social change was also reflected in the music of the decade. The likes of Dylan and Baez sang their protests at what was wrong in society while the Beatles and the Rolling Stones started a new era of beat and pop music. In Europe, Australia and New Zealand pirate radio stations defied government bans and broadcast from ships at sea.
Ballina Players' production of The Marvellous Wonderettes covers this period of revolution, using chart-topping hits from the 50s and 60s to tell the story of four girls with big skirts, big voices and big dreams and their transition from high school to womanhood. Opening night, Friday 8 September, is a special event with complimentary glass of champagne and canapés before the show. The season runs until Sunday 24 September. Tickets are available either online at www.ballinaplayers.com.au or from Just Funkin' Music in River Street, Ballina, phone 6686 2440.