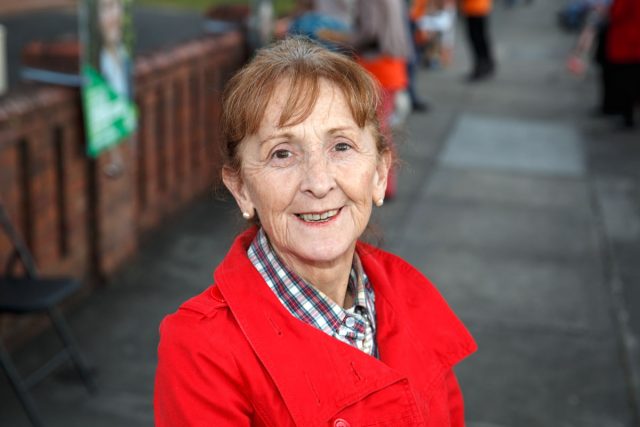 By DARREN COYNE
Labor's head office in Sydney has intervened in local branch pre-selections for the state seats of Lismore and Ballina to ensure it has a greater chance of winning the Federal seat of Page from Kevin Hogan.
In Ballina, deputy mayor Keith Williams has chosen not to nominate for the state election despite announcing his intention to do so last month.
And in Lismore former Federal MP Janelle Saffin has put herself forward, and will fight it out against local Lismore woman Jasmine Knight-Smith.
Lismore's mayor Isaac Smith withdrew from the race after pressure from Labor's head office in Sydney which wanted a female candidate.
Ballina's Cr Williams' decision not to run also followed an approach from  Labor's assistant general secretary George Simon who told him that Labor had bigger plans for him as the potential candidate for the Federal seat of Page, despite local branches endorsing Patrick Deegan.
Asren Pugh for Ballina
That leaves Asren Pugh, an environmental activist and local union organiser as the only nominee, and therefore the preferred candidate for Ballina.
Mr Pugh announced his intentions to run a few days ago.
'This bungling Liberal National Party state government is prioritising building new sports stadiums in Sydney, rather than local services in the bush,' he said at the time.
He also said his focus would be on issues such as high-quality health and hospital services, and local public education from preschool to university.
It's understood Labor head office believes Mr Pugh has a fighting chance to remove Greens MP Tamara Smith, especially as the Greens dominated Byron council is widely regarded as under-performing.
Head office also thinks Cr Williams has a greater chance of unseating the Nationals Kevin Hogan in the federal seat of Page.
Lismore
Meanwhile in Lismore, mayor Isaac Smith – who was widely tipped to be a state candidate – bowed out at the last minute.
With mayor Smith out of the race, the remaining nominees are Jasmine Knight-Smith, who describes herself as a domestic violence survivor with a passion for health, education and employment, and former Federal MP Janelle Saffin.
Ms Knight-Smith told Echonetdaily that she believed she had the numbers to win the endorsement when candidates are chosen on 22 April.
Ms Saffin said she had passion to take the fight to Nationals candidate Austin Curtin. The Greens candidate is expected to be Sue Higginson, the former head of the NSW Environmental Defenders Office.
'I want to represent the people of Lismore because there's a lot to be done,' Ms Saffin told Echonetdaily after lodging her nomination.
'To get a fair share in regional NSW you need a local member who will fight for the people and get a fairer deal.'
She said that while pre-selections were 'always a fight' the 'big fight is for the people of this electorate'.
Challenges to the nominations can be made up until 19 April, and local branches will vote for their preferred candidates on 22 April.