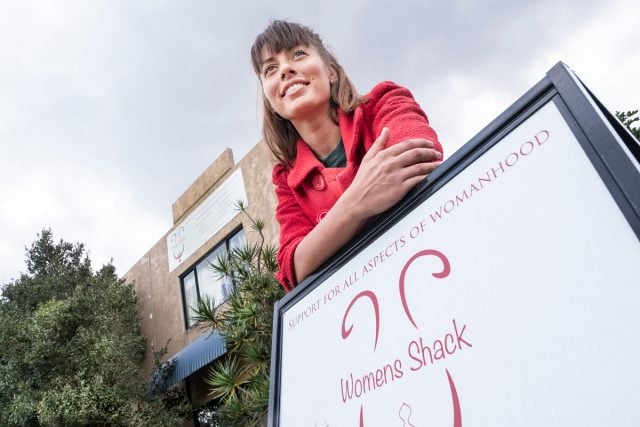 In June 2017 Byron local Kristin Murray opened up a centre called the Womens Shack in the Arts and Industry Estate, Byron Bay.
The Womens Shack had been Kristin's dream since her 2011 trip to Nicaragua, where she volunteered with the Earth Education project, a charity that helps displaced women in the La Chureca rubbish dump.
The Earth Education project not only employs the women to make recycled jewellery, but also gives women social skills and education. 
Kristin left Nicaragua with a vision to create a haven for women to come to and to not only be replenished by but also to share from, which is what the Womens Shack does.
Homeless women
Kristin created a non-profit that runs out of the Womens Shack, called the One Woman to Another project, which supplies sanitary items and blankets to homeless women on the streets as well as post-abortion packs to women who have experienced an abortion.
She says, 'So far, I have donated blankets and sanitary items to women on the streets in Byron and am waiting on more supplies for an Anglican homeless youth project in Surfers Paradise. I have also privately donated post-abortion packs to women who see me directly.
'Women really need all of the support that they can get during this time,' says Kristin.  
'The venue, which was formerly known as Red Tent Yoga, is a luscious paradise for men and women alike, as men are welcome to many of the things offered in the space. However, the Womens Shack is primarily a safe place where women can share their skills and can learn about and be supported through the many aspects of womanhood that are so greatly missed in our education system and society. 
'Many women who come to our circles are so happy to learn about the female body, about the different phases of the menstrual cycle, and the different phases of life.' 
Kristin says the space is an unofficial non-profit and that the costs are kept low and accessible, which covers the cost of running the space. 
She says, 'The Womens Shack offers these services at really reasonable rates making it accessible to the community.' For more info on the wide range of activities on  offer, visit www.womenshack.com or call 0468 496 807.