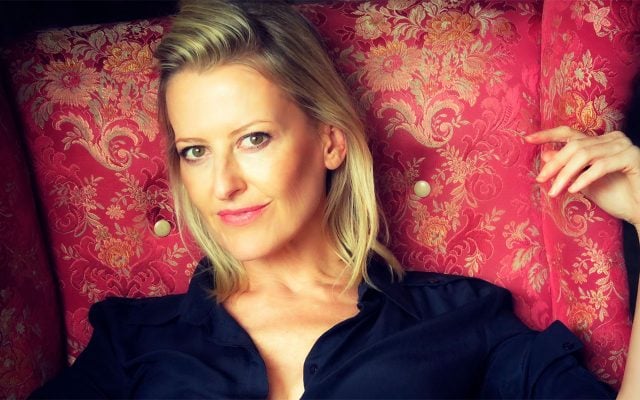 Meet
Abby Dobson:
Leonardo's ex-wife
Brunswick Picture House  |  
Sunday |  4pm  |  
$30/35 
Stemming from her days of fronting the much-loved Platinum-selling award-winning band Leonardo's Bride, Abby Dobson shines once more with the release of her new single Everything's Gonna Be Alright. She hits the road with 6-date tour through April and May that includes a Sunday session at the Brunswick Picture House!
You've had an incredible singing career from fronting the Platinum-selling Leonardo's Bride, to your esteemed solo career. Where did it all begin, how did you get into music at the very beginning, did you have a musical family or did you 'find your voice' in a more unorthodox way?
I started playing guitar when I was about 11. I'm the youngest of five kids and my older brothers and sister all played a bit, so there were guitars lying around the house. I always loved to sing, so learning guitar was just a way to be able to accompany myself singing. They taught me D C G and A chords;  there are a surprising amount of Neil Young, Cat Stevens, Beatles, and Bob Dylan songs that you can play with just those chords. It wasn't until I was about 22 that I thought I might have a go at doing it as a career. That was when we started on what would become Leonardo's Bride.
Your new album It's Okay, Sweetheart was recorded in music industry holy land, Nashville, Tennessee, produced by yourself and Brad Jones. What gave you the inspiration of recording over in Nashville, and how was it working in a place so rich in musical history?
I'd never been to Nashville and most certainly didn't think that I would need to leave Australia in order to make an album, given how many great musicians I know here… But over the years, I'd occasionally heard some albums and asked the question, 'Who produced this record?' and almost always, the answer came back, 'Brad Jones'. I asked around about him and all reports were that he was an incredible guy to work with. It was certainly a leap of faith to fly all that way on my own to work with someone I'd never met! But my instincts were right on.  We got on like a house on fire and he worked like a demon. Brad assembled for my songs were mostly really young guns who were so fast and intuitive and he'd also worked with before so there was a short hand that made it possible for us to get an incredible amount of work done in a short time.
You're currently on touring your new album. What's it like being on tour again?
I love having a run of shows to play with a band. Playing with other incredible musicians is one of life's great blessings and I am thrilled that I get to do this.
Having said that, the way I tour now is very different from the old days when I was on the road night after night… always on flights and in a Tarago van. That kind of touring is not for me any more. I don't need that kind of stress!
You'll be playing in the Byron Shire at the Brunswick Picture House on 12 May. Are you excited about playing up here in Byron? Have you performed here before?
Brunswick Heads is one of my favourite places on the planet! My mother moved up to the area about seven years ago and so I visit whenever I can. I absolutely cannot wait to play at the Picture House on Mothers Day. I hope enough people will come to the show to make them invite me back again. We'll be a 4-piece band with piano, violin, guitars, keyboards, and 4-part harmonies that will make you weep.
What else is on the cards for Abby Dobson in 2019? Is there anything else you would like to share with your fans here in and around Byron?
2019 is already feeling like a wonderful year. I am happy that my album is being heard and loved and my new single Everything's Gonna Be Alright is apparently the good news a lot of people have wanted to hear! I'm planning to go overseas in July and August for a bit of winter-escaping and regeneration and then we'll record our third Baby et Lulu album. Baby et Lulu is my French band that I started with my friend Lara Goodridge of Fourplay fame. We are a 6-piece band and this project brings me much joie de vivre!
Sunday at the Brunswick Picture House at 4pm. Tix are $30/35 at brunswickpicturehouse.com