Aslan Shand
Border towns and regions are intertwined not only through business but also through use of medical services, families and in areas like schooling and community sport. So closing a border is no simple task and brings to the fore a range of issues and challenges.
Crossing from Tweed Heads to Coolangatta and back at the NSW/Queensland border has been creating significant delays and challenges from making kids late for school to affecting the ability of businesses to operate effectively. Delays of up to 90 minutes have been reported.
Tweed Shire councillor James Owen (Liberal) highlighted the issue in a letter to Queensland Premier Annastacia Palaszczuk earlier this month.
'Children who reside in the Tweed Shire and travel to the southern Gold Coast for schooling are reportedly late for school in the mornings' while children coming from the Gold Coast to school in NSW were 'arriving home late in the afternoons'.
Move border checkpoints
Responding to Premier Palaszczuk's suggestion that the Queensland/NSW border checkpoints be moved south to the Tweed River Mayor of Tweed Katie Milne (Greens) said that she was not in favour of moving them just south of the river. Cr Milne has written to NSW Premier Gladys Berejiklian urging her to not agree with the Queensland Premier's request.
'As an alternative, the respective state governments may wish to consider moving the border checkpoints to the southern end of the Tweed Shire where traffic could be more easily controlled,' Cr Milne said.
'There are only three locations on the Motorway, Tweed Valley Way and Kyogle Road that would require checkpoints. This option would still impact residents and businesses however it is likely to be significantly less than the current arrangements.
'The proposal by the Queensland Premier to move the checkpoint south to the Tweed River would simply move the same problem into NSW and the Tweed Shire,' Cr Milne said.
'While the border communities are highly interconnected, the communities within the Tweed Shire are connected to an even greater degree.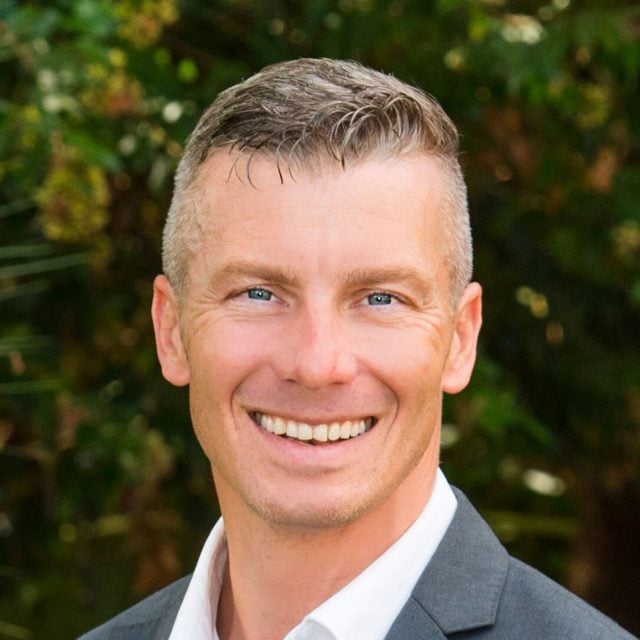 'Many of our businesses including one of the largest local food supplier to our restaurants and cafes would be directly affected, as would our Council – one of the largest employers in the Tweed – with its civic centres and provision of essential services occurring both north and south of the Tweed River.'
Speaking to Echonetdaily Mayor Milne said, 'The current border controls have been devastating Tweed residents and businesses as they are so interconnected.  With the massive queues going on for so long now and no imminent end in sight a better system needs to be put in place urgently.
'There are 50,000 trips each day to the Gold Coast with 13,000 workers affected.  Trips across the Tweed/Byron border are 20,000 with only 2,000 trips by workers so this would be far more manageable and the are much fewer trips out to the western areas.
'This would also provide the extra protection afforded by the Qld Border controls that Tweed has been looking for due to our vulnerable residents.
'Consideration could also be given for the border controls to be moved even further south and west to encompass the Northers Rivers areas.
'I have also raised my concerns to the NSW Premier about the influx of travellers to our Shire as the most northerly coastal area in NSW.
'Thirty-three percent of Tweed residents are over 60 years and 4.4 per cent are aboriginal who are in all in the highly vulnerable category. As I understand the figures are similar for the other Northern Rivers communities so we could potentially create a COVID free bubble in this area before the cases that are occurring in NSW move further north.
In a press release yesterday Mayor Milne said, 'I support the Queensland Premier's border control but the management needs to be far more considerate of our border communities to relieve the havoc and extreme distress on our residents and businesses.
'We understand that new systems can experience problems but this should have been foreseen. This can and must be resolved through quicker processing of people at the checkpoint. Thankfully, this seems to be improving but still has a long way to go.'
Locals lane or automatic passes?
Cr Owen has suggested a locals lane to speed up passage for locals to cross the border. However, Tweed Shire Councillor Deputy Mayor Chris Cherry (Independent) told Echonedaily that 'the idea of a locals pass at the checkpoints is unfortunately not feasible according to police as many of the checkpoints are only able to be single lane so there is no way to get locals through easily where they are presently.
'If the checkpoints are going to be in place for much longer then I think the government should look into installing an automatic pass system like at a toll gate which would remove the necessity to reduce down to a single lane and remove the need to check every vehicle which would hugely improve the traffic congestion.'
Access denied
Cr Owen has also written to Premier Berejiklian raising concerns over what happens to people when they are turned away from the Queensland border.
'Since the announcement that those travelling from Victoria, and the Sydney hot spots, will not gain entry in Queensland, I have been swamped with concerns from Tweed Shire residents about what is happening with these travellers who are being, rightly, denied access into Queensland,' Cr Owen stated in his letter.
'Our local community is concerned is that there is currently no monitoring of the movements, or whereabouts, of these people, and therefore no way of knowing whether they are subsequently remaining in the Tweed Shire.'
Responding to questions from Echonetdaily on what when members of the public are refused entry into Queensland a NSW Police spokespersons said 'here are a multitude of reasons a person may be denied entry into Queensland, and unless they are deemed a health risk, there is no requirement for NSW authorities to be notified.
'However, NSW Police conduct proactive compliance checks on those who are required to self-isolate under the Public Health Act. Police have not been required to take legal action in that regard at this time.'
All enquiries about the road closures should be directed to the Queensland Government on 13 74 68 and updates are available from COVID NSW.
For more information about Council's response to COVID-19 and links to government and health information, visit Tweed Shire Emergency Dashboard.