Tropical Fruits celebrated thirty years of the LGBTIQ community coming together for New Years Eve in Lismore last year – but as a result of the COVID-19 pandemic they have decided to cancel this years festivities.
'After much consideration, the Committee unanimously feels that the safety of our community must always come first,' said event coordinator Kam McNeil.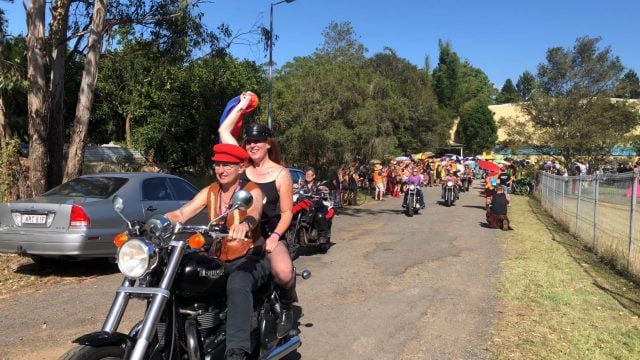 The festival brings together the whole community as well as attracting tourists with its traditional parade, the infamous Dykes on Bikes, fabulous costumes, and fun for all the family.
'This decision has not come easily, but we want to keep our Fruity Family and our Club strong for the future. While we recognise the cancellation of the Festival will have a big impact on our wider Northern Rivers community, we are committed to bringing you even more fabulous Festivals and events in the future.'
Creating connections
But this doesn't mean there is nothing out there for everyone to enjoy. They are working to maintain 'our Fruity connections' with their monthly live stream of Live Fruits. This month will see DJ Sandi Hotrod on 25 July.
'As restrictions allow, we look forward to bringing you more smaller events like Fruity Fridays and other gatherings,' said Kam.
They will also be working towards installing a new access lift and other investments in the Clubhouse as well as working on their next strategic plan and overall policy development.
'The amazing work being carried out by our various groups such as our Fun Safe and Inclusive team, the Trans and Gender Diverse Steering Committee, the Lesbian Caucus, Commerce and Transport team as well as our youth groups Fresh Fruits and Mini Fruits' will continue said Kam.
'As always, our deepest gratitude goes out to our members, volunteers, guests, DJs and other performers suppliers and partners for your understanding.'