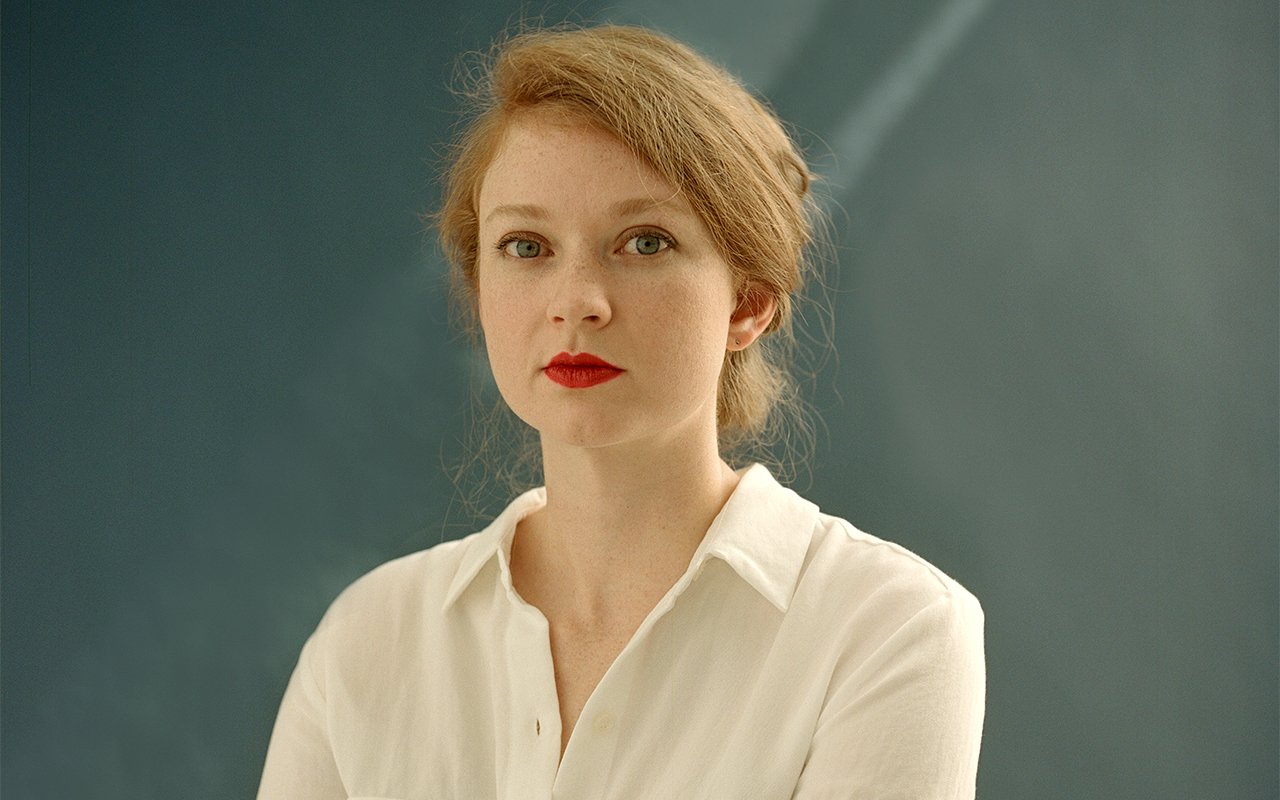 Knowledge is power. So who's in the Knowledge Club?
Bri Lee will discuss her new book Who Gets to be Smart; Privilege, Power and Knowledge with Courtney Miller at Byron Theatre on Wednesday 9 June.
To get a taste of the discussion Mandy Nolan asked Bri Lee some key questions about her book.
Bri's new book is a timely investigation into the current discussions around class and privilege in Australia and around the world.
Interrogating the adage, 'knowledge is power', and calling institutional prejudice to account, Bri once again dives into her own privilege and presumptions to bring us the stark and confronting results. Far from offering any 'equality of opportunity', Australia's education system exacerbates social stratification.
Why did you choose to write about education?
Something that's becoming clear to me with time is that I'm really interested about fairness and about institutions, and also national identity. The first chapter of this book details the time when I'd just found out my friend Damian was going to be a Rhodes Scholar, and all my schooling had taught me that this news meant he was a winner. Naturally, that meant I felt like a loser. What I realised, more and more, as I toured Oxford and then came back to Australia, was how rigged the system is. Even if you believe in 'equality of opportunity' rather than 'equality of outcome', the way our education system works right now… it doesn't give kids either.
How does gender play into education outcomes? Why do boys do better in co-ed and girls do better in single-sex schools?
All the research I've seen shows that it comes down to confidence and self-esteem. A young person feeling comfortable about themselves and their place in the world is something extremely important in and of itself, but it also has flow-on effects to their levels of activity and classroom engagement. The difference appears most obvious in STEM-type classes. Girls in single-sex settings are better able to estimate their own abilities and achievements, and over time this translates to results. I've also seen two studies showing that teachers estimate boys' abilities in STEM subjects higher than girls'. Honestly, it seems to me like the same toxic ideas about gender-division and role-division that exist out in the world also, surprise surprise, exist in schools.
What are the key deficits in our education that you have identified in regards to our learning? Why is a multicultural nation like ours, with such a significant First Nations story, still entrenched in European-based Anglo stories and identity?
Great question! This book does deal with colonisation because it's a big part of our national story. It is our national story. The short answer is – racism. The same reason some people celebrate 'Australia Day' [on 26 Jan] while others mark it as an occasion for mourning and remembrance. Colonial ideas have deep roots. Lots of people still think that it was 'okay' and 'normal' for the British to colonise Australia because the British were 'more advanced'. It says a lot about why our society is unequal in all kinds of ways, if our core identity is based on this winner-takes-it-all attitude. Also, a lot of this book is about our very large, very aspirational middle class. I don't think the average white Australian is ready to look back at how their great-grandparents behaved, and how so many families have benefited over multiple generations from slavery and stolen wages. If a middle-aged person doesn't want to hear about it, why would they fight for their kids at school to be taught about it? White Australians would rather not know, would rather leave these problems 'in history', except they're not  'in history', they're now, they keep going.
Should religion have a place in our schooling?
The Catholic Schools system used to play a critical role in educating the poor kids. That was about a century ago. Now the overwhelming majority – about 80 per cent of kids who have some kind of extra needs, who need more support to learn – are in state schools. I believe in a separation of church and state, that all schools should be secular, and that if any organisations want to offer alternative schools they may do so (provided they are meeting certification standards for student learning and wellbeing, of course) but they shouldn't be paid money by the government to do it. Documents leaked to the ABC in 2020 revealed that the NSW Catholic Schools system has been taking government money allocated to them for small, poor, and regional schools, and giving it to rich inner-city schools. This has been going on for years, getting worse over time, and is signed off by the bishops. Apparently they're concerned that without government funding to lower the fees for the expensive schools, parents in built-up areas will choose non-religious alternatives. I cannot believe the story didn't make bigger shockwaves – I don't think people were actually that shocked. Year after year, in the lead-up to 2020, government reports flagged the lack of spending transparency. We don't even know the extent to which public money is being misspent on private schools around Australia.
Why do so many of our kids fall through the cracks? So many kids are school refusers, and they are blamed for being non compliant – but is this a sign of our deficient system? How could we best address the complex needs of young people and appreciate diversity?
I don't think kids are 'falling through the cracks', I think certain types of kids are being driven off the end of the cliff and into the ravine. We don't even have proper respect and understanding and remuneration for the roles of teachers. This country has enough money for every child to get a great education. What's happening instead is that some schools get orchestra pits and firing ranges, and others can't afford to run a breakfast program five days a week when they know kids are turning up hungry. It's been almost a decade since we got the first Gonski report. Things have gotten worse.
Why have we stuck with such an inefficient factory-styled model of education?
Because children can't vote. The people in power benefit from the status quo. Parents feel they can buy their children a 'leg up', and advantage in life, and they've worked hard to be able to give that to their kids. They don't want to hear about how other people – poor people who 'haven't worked as hard', can get 'more for free'. The system we have puts the financial interests of parents and voters first. I believe the government of a rich country like ours has an obligation to give all children a high standard of education. For some children, if that means they need more support than others to be able to finish grade 12, in a position of equal opportunity to their peers, then that's who needs extra support. If a group of rich people want to get together and exclude non-rich people from their rich school, then they can absolutely do that, but they shouldn't then ask for a government handout to do it.
Bri Lee will discuss her new book Who Gets to be Smart at Byron Theatre on Wednesday 9 June. For tickets, head to byronwritersfestival.com/whats-on