The Queensland government has declared all of NSW a COVID hotspot and will close its border to NSW at 1am Friday, 23 July for four weeks. This has caused significant delays on Friday morning at the border crossing points.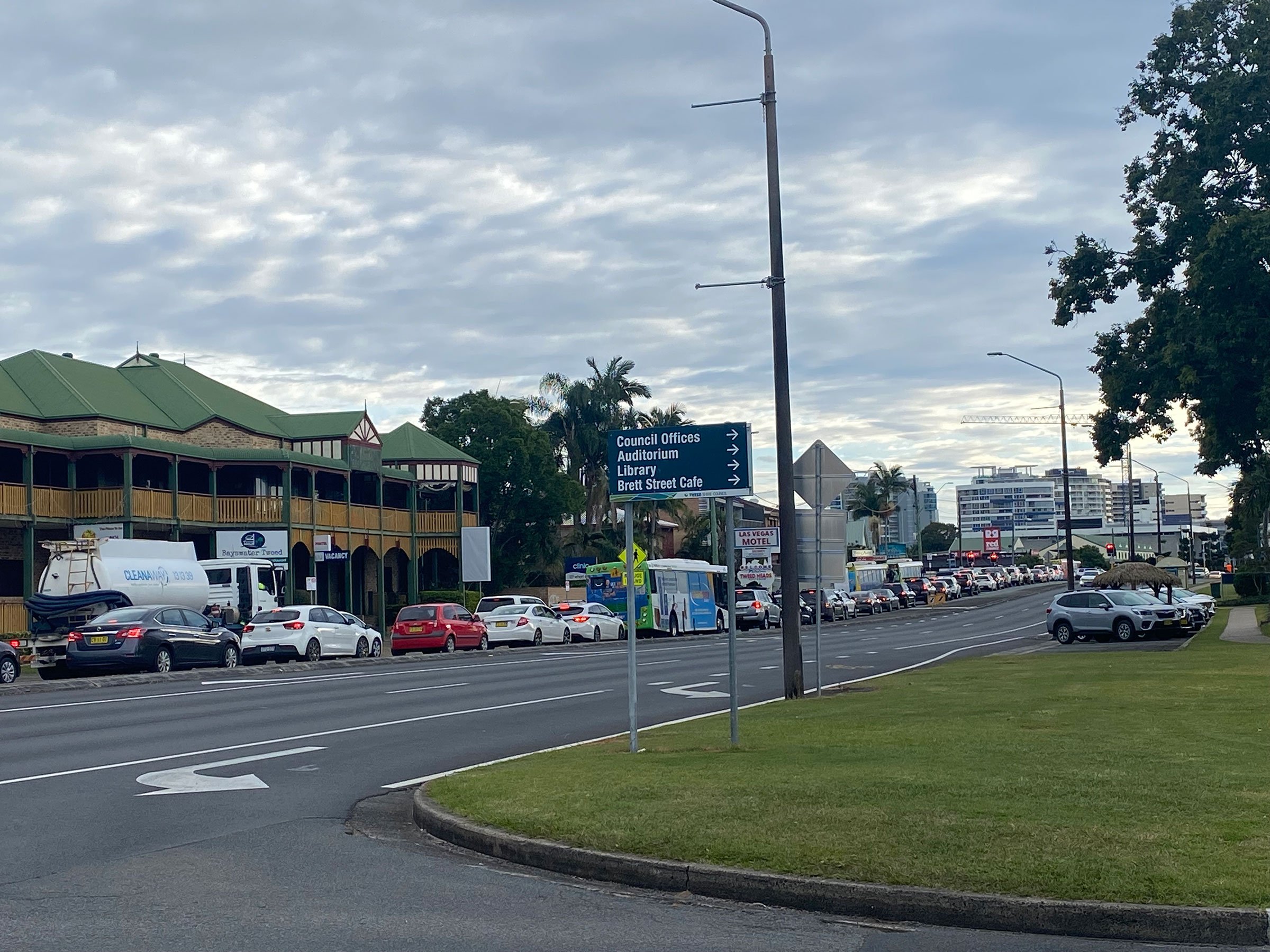 'Across the country we are seeing how much of a risk COVID-19 remains, especially the Delta variants,' said Queensland's Chief Health Officer Dr Jeannette Young.
'The current outbreak in NSW is particularly concerning.
'I know it has been challenging but we need to remain vigilant until a much larger proportion of the community is vaccinated,' she said.
Dr Young said the NSW hotspot declaration was being put in place for a range of reasons including increasing numbers of infectious cases south of the border, instances of COVID-19 in sewage detected in an expanding number of LGAs, and increased exposure sites, including in the state's north.
Border bubble
A border zone has been put into place, however, residents living in the nominated border zone will be able to come into Queensland for a limited range of reasons, including health care, work, education, essential shopping and if they provide care to vulnerable people said Queensland Health.
Queenslanders will be able to travel into the NSW border zone for similar reasons, but not further than the border zone. If a person has been in other areas of NSW outside of the border zone, they won't be able to enter Queensland for 14 days since they were in those areas.
Tweed Shire Mayor Chris Cherry (Independent) said Council had advocated for the Tweed, and other Northern NSW LGAs, to be included in a border zone.
'The arrangements announced today appear to be the best thought through to date,' Mayor Cherry said.
'However, the border closure will have major impacts on our way of life, and residents should prepare for significant congestion at border crossings, especially in the coming days.'
14 days quarantine
Queensland Health has stated that anyone who is allowed to enter Queensland (except border zone residents) will be required to go into 14 days mandatory hotel quarantine in Brisbane or Cairns, unless granted an exemption.
'We understand these border restrictions are disruptive, but the health and safety of Queenslanders is a priority – spread of the Delta outbreak from New South Wales into Queensland would be far more disruptive,' Dr Young said.
Tweed Shire Councillor James Owen (Liberal) said that while he was disappointed at the NSW/Qld hard border closure he 'welcomes the announcement from the QLD government that a NSW/QLD border bubble has been established prior to the implementation of checkpoints.'
'The feeling has been that a hard border closure was inevitable at some point but having a border bubble in place as soon as the border is closed provides some relief and certainty for our border community,' he said.
Dr Young said a border zone would be reinstated to ensure those who regularly work or access services in Queensland can continue to do so.
'The border zone will commence again, with residents of border zone communities able to cross the border into Queensland,' Dr Young said.
'Border zone residents already need a Queensland Entry Pass to enter the state and will need to complete a new one every 14 days, unless they have travelled outside the border zone, where they will need to reapply.'
Residents can also contact Queensland Health on 13 42 68.
'Any border zone residents who travel outside of the border zone into other parts of New South Wales will not be able to enter Queensland for 14 days from their date of travel,' Dr Young said.
Support local businesses
Mayor Cherry encouraged residents to follow the NSW COVID-19 restrictions in place for the Tweed – and for residents to support local businesses.
'Our businesses are going to be doing it tough for the next four weeks at this stage, so please support them as much as you can but, of course, in a COVID-Safe way including wearing face masks, social distancing and checking in with QR codes," she said.
"This is also going to affect many people's mental health and I know our community will come together once again and support one another, and I encourage all those going through tough times to reach out to the support which is available."
The NSW LGAs and regions included in the border zone are Ballina, Bourke, Brewarrina, Broken Hill, Byron, Clarence Valley, Glen Innes Severn, Gwydir, Inverell, Kyogle, Lismore, Moree Plains, Richmond Valley, Tenterfield, Tweed, Unincorporated Far West and Walgett.
'From our previous experience with hard border closures, until issues are ironed out, there will be significant delays at the checkpoints. We know all too well here in the Tweed Shire the impact this will have when we need to travel to QLD for a variety of essential reasons. I'm urging people to allow plenty of travel time and to remain calm and patient.
Dr Young said ACT would not be declared a hotspot at this time.
Find out more about hotspots, border bubbles and travel passes at Queensland Health or contact Queensland Health on 13 42 68.
---
Recent stories, information and updates regarding COVID-19