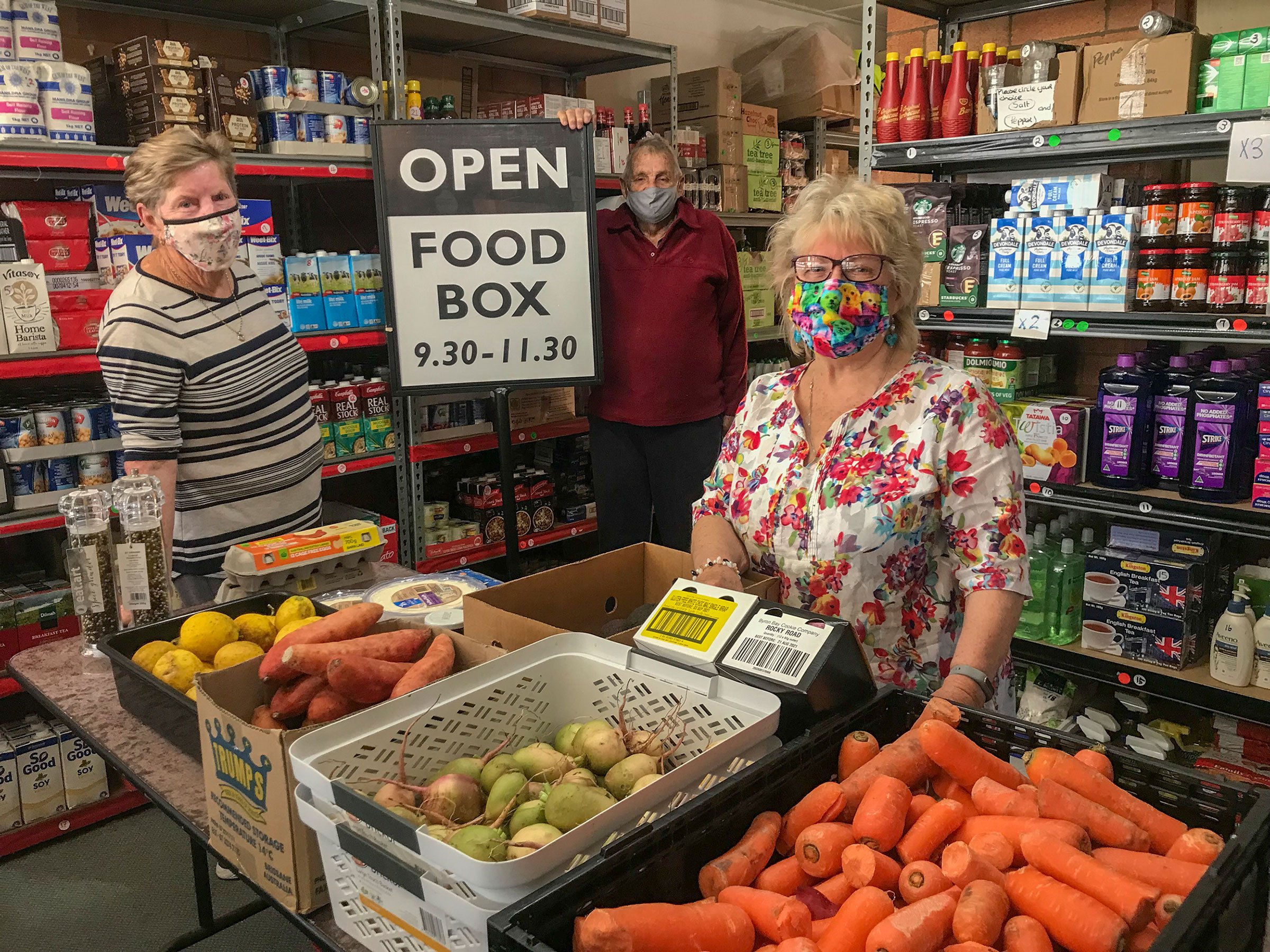 Getting basic food and supplies onto local tables is the key driver for the reopening of the Mulllumbimby Community Food Box this Thursday, August 26 from 9.30 till 11.30am at Uniting Church, 32 Dalley Street.
The Food Box supplies cheap wholesome food, including free bread, fruit and vegies for those in need.
Masks required
Food Box co-ordinator Gill Lomath has asked anyone coming to the Food Box to follow COVID-19 safety protocols of mask wearing and social distancing to ensure everyone's safety.
'This is quite a risk for us, as we have a reduced number of volunteers. Not all our folk are yet fully vaccinated and most are elderly', Gill told The Echo.
'But we feel we should try to help those who are finding it difficult to put food on the table, especially those with children. Our only requirement will be that all clients wear an authentic mask and social distance, as per government regulations. We know our service is really important, especially right now'.
The Mullum Food Box has been providing food to those in need in the local community for eight years, with a focus on people on any sort of government assistance or who are struggling.
'We provide very cheap groceries purchased from Sydney Food Bank, and we also have a company Horizon Foods, originally from Byron but now in Tweed, who also support us with yoghurts cheeses dips etc. We have a special lady, Julie O'Shay, who collects this weekly on our behalf, and as we have a small cold room we are able to safely store and provide for free these types of food. At the moment, we have a supply of eggs to give away. We never turn anyone away even if money is a problem', said Gill.