In what may turn out to be one of the most controversial votes out of the current Lismore Council so far, last night's April meeting saw a vote to refuse an application for a race day, half-day public holiday.
A report regarding the 2022 and 2023 Lismore Cup Part Day Public Holiday Application was debated in the Lismore Council chambers last night.
Council had received an application from Lismore Turf Club requesting approval of a local public holiday for part of the Lismore LGA for Thursday, 22 September, 2022 and Thursday, 28 September, 2023, to coincide with the Lismore Cup Day races.
Council is required to consider the request and determine if an application is to be made to the Minister for Employee Relations for gazettal.
The staff recommendation was that Council make an application to the Minister for a part (half) day public holiday from 12pm to 6pm on those days.
It seems that many councillors had put considerable thought into the recommendation including the issues of alcohol consumption, animal welfare and gambling.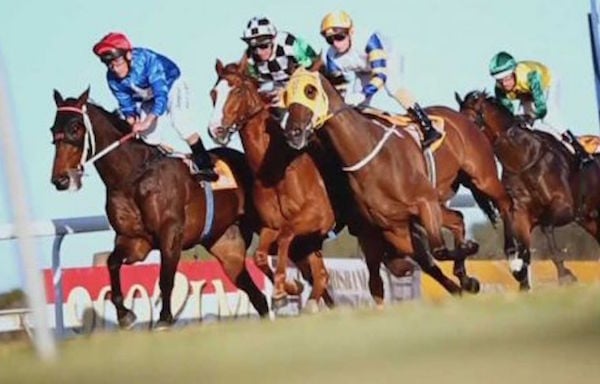 Horses die for entertainment
Cr Darlene Cook spoke against the recommendation. 'Mr Mayor, in 2020 149 horses died on Australian racetracks. In 2020, 116 died – in 2019, 122 horses died – for the entertainment of the public. 
'Lismore not exempt with local horse Quinn of Kingston breaking down in Brisbane race in February 2020. 
'We must acknowledge the changing community expectations in relation to animal welfare and the horse racing industry, and note the animal welfare concerns raised in the many submissions received from the public. 
'Around the world countries have banned the cruel practices of whipping and tongue ties. Norway outlawed the whipping of racehorses in 1982. In the UK, the Jockey Club and more recently, the British Horse Racing Authority have run whip-free races for apprentice jockeys since 1999. And in a survey in 2020, in Australia, three-quarters of the public support a ban on whipping. In Germany, the racing industry has recognised tongue ties as a serious problem and recently banned them.
Tongue ties
Tongue ties have been banned across a range of equestrian sports by the International Equestrian Federation since 2018. But in Australia, Victoria wants to ban whips and tongue ties but the old guard of New South Wales, who have the voting numbers on the board of racing Australia, won't budge. 
We have horses such as 'My Cousin James' having to have his tongue removed because it went necrotic and died because his trainer forgot to remove the tongue tie – I won't tell you what I'd like to do for that trainer. 
I asked a Lismore Turf Club representative in 2020 why his club allows whipping and tongue ties on the Lismore race circuit. And he says "the state and Australian racing authority set the rules and the local club can't override them". This year we received 24 submissions from the public about race day 15, (63 per cent) were opposed to race day and the horse racing industry in general. Four would prefer the half-day holiday on another occasion, and only five, or 20 per cent of respondents, were in favour. 
Cr Cook said that some years ago, Lismore lost its other half-day holiday – show day. There was a planned community survey to see if another day would be preferred for a half-day holiday but owing to COVID that community survey didn't go ahead. 
A full public holiday on NAIDOC Day
'So, I did so I did a sort of a survey on Facebook and overwhelmingly the feedback was for NAIDOC Day to be a full-day public holiday instead of race day and Show Day. 
It's 2022. Do we really need to have a day where the business community pays its employees to get on the racetrack, drink unwisely, gamble their salaries and generally desport themselves in an unseemly manner if you've ever walked down the street late on an evening on race day? 
'So many people told me it's a fun day. It's a social event. It's networking. Well, I reckon you can do that without inflicting a whole pile of pain on a whole pile of innocent horses – just for the profits of a few. 
A foot race (including an old fogies category)
'If we must have a fun day at the track, let's take Stawell, for example, and have a nationally-funded footrace. I would imagine all councillors going in it would be very, very interesting. We could probably get a lot of money on how we could go in that one. We'll see something like the Samson Challenge, instead of up here at G-SAC go down to the race track, and have it open to a variety of levels of expertise, a full family fun day levels for kids levels for adults and level for geriatrics like me and Peter [Colby] – that'd be challenging wouldn't it?
Council, it's time for us to end this barbarism called the King of Sports. Let 2022 be that year. Let's tonight be that night. Let us vote to refuse this application for race day half day holiday.'
A holiday built on gambling and excessive drinking
Cr Adam Guise also spoke against the recommendation along the same lines. This has come to the chamber multiple times before and I've made my views known. I do not support a half-day holiday for an industry that's built on gambling and excessive drinking. We shouldn't be encouraging public holidays for industries that inflict so much cruelty on animals.
'There are lots of things to celebrate in our community. There are lots of worthy holidays that we can be holding. We could be holding a half-day holiday on the heroes in the survivors of the Lismore flood, we could be holding a holiday for the Bentley protectors for the gasfield free protectors who stood up bravely against the coal seam gas industry who threatened our land and our water. We could be standing up for those people who have protected our ancient Gondwana rainforest and who have fought bushfire.'
An aggressive sport that injures and maims animals
Cr Electra Jensen said she was wholeheartedly in support of a half-day off for people to celebrate. 'People are adults. If they decide to drink too much that's up to them. But I can't support the motion for the fact that it is an aggressive sport that does injure and maim animals and I'm not I can't support that.'Cr Andrew Gordon wanted to amend the recommendation to be only for 2033. 'Next year it'll be a different environment. Then will have the opportunity to poll the businesses which should be well and truly back by then.
After some confusing too-ing and fro-ing which is becoming the hallmark of Lismore's meetings, councillors voted, with those in favour of the public holiday application: Councillors Krieg, Gordon, Bing and Hall.
Those who said 'nup' to the Lismore Cup were Councillors Colby, Ekins, Jensen, Rob, Guise, Bird and Cook. 
The application was refused.